A breakdown of the myriad skills, platforms, and credentials that will help you succeed in the red-hot field of DevOps engineering.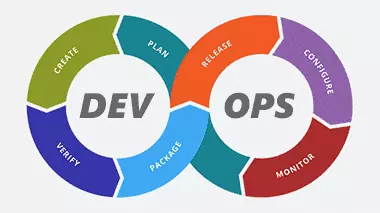 What is DevOps, and why is it smoking hot right now?
DevOps is a combination of the words Development and Operations. An approach to software development with roots in Agile, DevOps breaks down the walls that separate the software development side of IT from the operations side. DevOps has many goals including improved communications between software development and IT operations staff, and the better, faster creation of applications that are immediately fit for production use.
DevOps is hot due to its proven competitive business advantages. "High-performing organizations [in this context, organizations that use DevOps] decisively outperform their lower-performing peers. They deploy [software] 200 times more frequently, with 2,555 times faster lead times, recover 24 times faster, and have three times lower change failure rates." – The Puppet 2016 State of DevOps Report.
To prepare for a career in DevOps, learn what skills are in greatest demand, the tools and technologies you should master, and the certifications that can show employers you measure up.