Best Computer Science Schools in California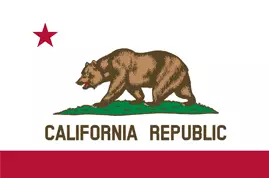 Research the top computer science schools in California.
Universities and private computer schools in California offer a range of programs to prepare you for today's hottest IT careers. Use this page to research and compare college degrees, professional certificates, and online computer schools in California.
The golden state boasts one of the world's top information technology business hubs - Silicon Valley. This region in San Francisco's Bay Area in Northern California is headquarters of many of the world's largest technology corporations - notable residents include Apple, Google, Oracle, Meta and Cisco, as well as hundreds of startups vying to be the next tech giant. Most of the computer science schools in California maintain a presence in and around "The Valley," supplying businesses with a steady stream of eager, educated recruits.
Featured Computer Science Degrees
Contact these schools to learn about start dates, transferring credits, financial aid options & more.
Southern New Hampshire University
Top Computer Science Programs:
Accreditation: New England Commission of Higher Education (NECHE)
Capella University
Top Computer Science Programs:
Accreditation: Higher Learning Commission (HLC)
Sponsored
Best CS Schools in California
Compare the best colleges and universities for computer science in California.
Stanford University
Stanford University's School of Engineering is a global leader in computer science education at both the undergraduate and graduate levels. Stanford features acclaimed research groups in CS domains such as artificial intelligence, robotics engineering and scientific computing, as well as an innovative interdisciplinary research program (where computer science intersects other fields) in areas like genetics, chemistry, medicine and manufacturing.
Available CS majors include:

Artificial Intelligence
Biocomputation
Computer Engineering
Human-Computer Interaction (HCI)

Campus Locations:

450 Jane Stanford Way, Stanford, CA 94305
Online
University of California - Berkeley
University of California in Berkeley is home to one of the most prestigious electrical engineering and computer sciences departments in the world.
Featured Computer Science Programs:

Bachelor of Science in Electrical Engineering & Computer Science
Bachelor of Arts in Computer Science
Master of Engineering
Research Oriented CS Degrees (M.S. & Ph.D.)

Campus Locations:

Berkeley: 253 Cory Hall | Berkeley, CA 94720-1770
Online
Top Paying Tech Careers in California
For those who want to work in state after completing thier CS education in California, this is how much you can earn.
Source: U.S. Bureau of Labor Statistics
Regional IT Wages in California
Here are the cities and metropolitan areas of California that pay the highest salaries to IT professionals.
| Area of California | Average Salary |
| --- | --- |
| San Jose-Sunnyvale-Santa Clara, CA | $143,430 |
| San Francisco-Oakland-Hayward, CA | $128,210 |
| Oxnard-Thousand Oaks-Ventura, CA | $105,780 |
| San Diego-Carlsbad, CA | $103,840 |
| Los Angeles-Long Beach-Anaheim, CA | $100,900 |
Source: U.S. Bureau of Labor Statistics
California Tuition Assistance Programs
There are numerous financial aid programs available for CA residents and students wishing to pursue education in California. Here are some of the best assistance programs for computer schools in California:
Cal Grant
The Cal Grant is a college tuition award for California residents that doesn't have to be paid back. Cal Grant eligibility requirements include California residency, plans to attend a qualifying in-state school, financial need and more. Grants apply to Universities of California, California State Schools, Community Colleges, and qualifying career colleges or technical schools in California. Learn more about Cal Grants.
More Financial Aid Resources in California
Online Computer Schools in California
These top-rated online computer science schools are accepting California residents.
Capella University
Capella University offers online computer science degrees that focus on the skills, platforms and certifications that employers demand.
Computer Science Programs in:

Data Management and Analytics
Information Assurance & Cybersecurity
Networking with Cisco & Microsoft Technologies
Web and Software Development
Southern New Hampshire University
SNHU's online computer science programs feature experiential learning and hands-on projects to provide the skills needed for success in the modern IT workforce.
Undergraduate & Graduate Programs in:

Computer Science and Engineering
Business Intelligence & Analytics
Graphic Design & 3D Animation
Information Security
Search IT courses and degree programs by job role, technology platform & major.