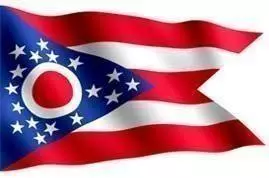 Research the top computer science schools in Ohio.
Ohio is home to some of the Midwest's most beautiful and diverse institutions of higher learning, including some top-tier schools for computer science and engineering. Schools with notable CS programs in the Buckeye State include Ohio State University, University of Cincinnati, and Case Western Reserve University. Ohio's top computer science schools are concentrated in and around cities of Cleveland, Columbus, Cincinnati and Dayton.
The Midwest is one of the fastest growing regions for technology employment. With a lower cost of living for IT workers and lower business expenses, many of America's leading tech companies have a significant presence in Ohio, including Google, Meta, Amazon Web Services, IBM & Accenture.
Best CS Schools in Ohio
Compare Ohio's top schools for computer science and engineering.
Admissions advisors can provide more information about programs and curriculum, admissions and start dates, tuition fees & personalized financial aid options for computer science schools in Ohio.
Ohio State University
A world-class athletics program, sprawling campus, diverse student body, and easy access to vibrant downtown Columbus combine for an incredible college experience. More importantly, OSU's College of Engineering is a leader of computer science research and education in vital CS domains such as medicine, mobility and manufacturing.
Featured Computer Science Programs:

Computer and Information Science (BS, BA)
Computer Science and Engineering (BS, MS, PhD)
Electrical & Computer Engineering (BS, MS, PhD)
Mechanical Engineering (BS, MS, PhD)
Biomedical Engineering (BS, MS, PhD)

Campus Locations:

OSU Columbus (Main Campus): 281 W Lane Ave. | Columbus, OH 43210
Ohio State Lima: 4240 Campus Drive | Lima, OH 45804
Ohio State Mansfield: 1760 University Drive | Mansfield, OH 44906
Ohio State Marion: 1461 Mount Vernon Ave. | Marion, OH 43302
Ohio State Newark: 1179 University Drive | Newark, OH 43055
Case Western University
One of the reasons Case Western University is ranked among Ohio's top computer science schools is its focus on experiential learning, i.e., learning by doing. 99% of undergraduate students at CASE partake in hands-on activities like co-ops and internships.
Undergraduate and Graduate CS Programs in:

Electrical, Computer & Systems Engineering
Computer and Data Sciences
Civil and Environmental Engineering
Biomedical Engineering

Campus Locations:

Main Campus: 10900 Euclid Ave. | Cleveland, OH 44106
Top Paying Computer Jobs in Ohio
If you decide to work in-state after attending computer school in Ohio, here's what you can earn.
Source: U.S. Bureau of Labor Statistics
Regional IT Salaries in Ohio
Here are the cities and metropolitan areas that pay the highest average wages to IT professionals in Ohio.
| Location in Ohio | Hourly IT Salary | Annual IT Salary |
| --- | --- | --- |
| Columbus, OH | $43.05 | $89,550 |
| Cleveland-Elyria, OH | $42.89 | $89,210 |
| Cincinnati, OH-KY-IN | $42.21 | $87,810 |
| Dayton, OH | $41.34 | $85,990 |
| Akron, OH | $39.06 | $81,250 |
Source: U.S. Bureau of Labor Statistics
Frequently Asked Questions
Here are some reoccurring questions from prospective computer science students in Ohio.
Is Ohio State University good for computer science?
Yes. The Ohio State University has a strong CS department with an innovative, interdisciplinary curriculum. Both U.S. News & World Report and CS-Rankings name Ohio State the best computer science school in Ohio.
Online Computer Schools in Ohio
These top-rated computer science colleges are accepting Ohio residents.
Request info to learn more about online CS programs, start dates, tuition & financial aid.