ITCareerFinder breaks down the top 5 online bachelor's degrees in information technology.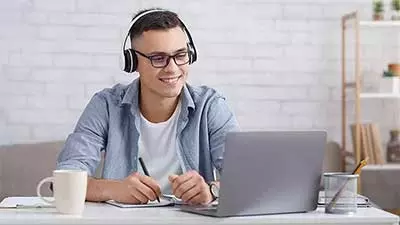 The digital age is upon us, and with it comes an array of technological advancements, challenges, and possibilities. If you're passionate about technology, pursuing an IT degree online can be an excellent way to harness this high-tech revolution into a rewarding career.
Online learning has exploded in popularity and capability, with the top programs offering flexibility and affordability without compromising quality. While the self-managed format of online degrees isn't for everyone, for the right, self-motivated learners it can unlock a world of opportunity. Beyond the obvious benefit of a flexible schedule, students in top-tier online tech degrees can take advantage of interactive course materials, sophisticated simulations to put their computing skills to the test, and global networking abilities that provide access to the leading minds in their field, regardless of location.
But where do you begin? To help answer this question, we've highlighted some of the best information technology degrees you can earn online.
Featured IT Degrees Online
Compare career-focused online programs in computing and information technology.
Contact schools to learn about start dates, transferring credits, tuition, aid & more.
Southern New Hampshire University
Top IT Programs:
Capella University
Top IT Programs:
Before we delve into the ranking, let's clarify how we chose the best online degrees in IT. We started with 30 of the most popular tech-centric bachelor's where the subject matter translates well to a distance learning format. From that group, we analyzed the current and future relevance of skills learned, as well as the job outlook and earning potential for the IT careers you pursue upon graduation. Applying this methodology, we identified the top five online bachelor's degrees in IT.
Without further ado, here are the best online IT degrees: