Best Computer Science Schools in Washington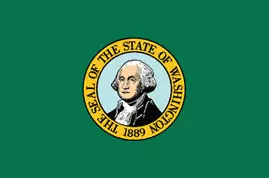 Research the best computer science schools in Washington.
With gorgeous scenery and an abundance of outdoor activities, ample job opportunities - especially in technology and engineering, and no income tax, Washington is a great place to live and work. More than half of Washingtonians live in Seattle, one of America's best cities for IT pros and the largest tech hub outside of California's silicon valley.
Additionally, Washington is no slouch when it comes to higher education. The Evergreen State boasts some of the nation's top colleges for computer science and engineering. The best computer science schools in Washington include the University of Washington in Seattle, Washington State University in Pullman, and Gonzaga in Spokane. This page will explore Washington's leading computer science schools. We'll also look at potential career outcomes for CS graduates in-state, including the best paying cities and career paths for IT pros in Washington.
Find top-rated computer science schools.
Best Computer Schools in Washington
Compare the top-ranked computer science programs in the state of Washington.
University of Washington
Located in the technology hub of Seattle, UW's Paul G Allen School of Computer Science & Engineering is the top-ranked computer science school in Washington. Repeatedly voted among the nation's leading computer science programs, University of Washington's cutting-edge CS curriculum focuses on the advancement of vital domains like global health, aerospace, biotechnology, and software and hardware engineering.
Computer Science & Engineering (CSE) Programs:

Bachelor of Science in Computer Science (CS)
Bachelor of Science in Computer Engineering (CE)
Combined B.S./M.S. in Computer Science & Engineering
Professional Master's Program (PMP) in CSE
Ph.D. in Computer Science and Engineering
CSE Postdoctoral Research Programs

Campus Locations:

Paul G. Allen Center, Box 352350 | 185 E Stevens Way NE | Seattle, WA 98195-2350
Washington State University
With an innovative computer science and engineering curricula focused on the development of sustainable solutions that preserve our quality of life, WSU well-deserves its spot among Washington's best schools for computer science. Cutting-edge research areas at Washington State University include renewable energy and energy conversion, sustainable infrastructure design, air and water quality improvement, and biomedical engineering.
Graduate & Undergraduate CS Majors in:

Computer Science
Computer Engineering
Materials Science & Engineering
Environmental Engineering
Software Engineering
Civil Engineering
Data Analytics

Campus Locations:

WSU Pullman (Main Campus): 370 Lighty Student Services Bldg. | Pullman, WA 99164
WSU Spokane: 412 E Spokane Falls Blvd. | Spokane, WA 99202
Additional campuses in Everett, Tri-Cities, and Vancouver, WA
WSU Global Campus: Online
Online Computer Schools in Washington
These top-rated online computer schools are accepting Washington residents.
Colorado State University Global
CSU Global offers top-rated online degrees in computer science that are affordable, flexible and align with trends in the information technology workforce.
Featured IT and CS Programs:

Bachelor of Science in Computer Science
Bachelor of Science in Information Technology
Bachelor of Science in Cybersecurity
Master's of Information Technology Management
Southern New Hampshire University
SNHU's online computer science programs feature experiential learning and hands-on projects to provide the skills needed for success in the modern IT landscape.
Undergraduate & Graduate Programs in:

Computer Science and Engineering
Business Intelligence & Analytics
Graphic Design & 3D Animation
Information Security
University of Arizona Global Campus
UArizona's Global Campus offers flexible online computer science programs at every degree level to help you achieve the next step in your field.
Featured Computer Science Programs:

Bachelor's in Computer Software Technology
Bachelor's in Information Technology
Master's in Technology Management
Top Paying IT Careers in Washington
For those who decide to live and work in Washington after graduation, here's how much you can earn in the state's top paying technology roles.
Source: U.S. Bureau of Labor Statistics
Regional Technology Pay in Washington
These cities and metropolitan areas in Washington state pay the highest salaries to computer science professionals and technologists.
| Location in WA | Hourly IT Wage | Annual IT Wage |
| --- | --- | --- |
| Seattle-Tacoma-Bellevue, WA | $62.45 | $129,890 |
| Kennewick-Richland, WA | $46.79 | $97,320 |
| Olympia-Tumwater, WA | $46.50 | $96,720 |
| Bremerton-Silverdale, WA | $45.43 | $94,490 |
| Bellingham, WA | $42.57 | $88,540 |
Source: U.S. Bureau of Labor Statistics
Frequently Asked Questions
Here are some commonly asked questions from prospective comp-sci students in Washington.
Which University of Washington campus is best for computer science?
University of Washington's flagship campus in Seattle is the best location to study computer science. UW Seattle is home to the Paul G. Allen Center For Computer Science & Engineering (CSE) and the The Bill & Melinda Gates Center for CSE. Additionally, the school has close ties to Microsoft, other leading tech firms and high-tech startups throughout the city.