Best Computer Science Schools in Florida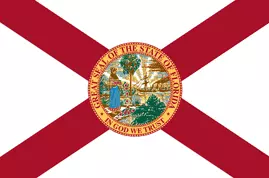 Research the best computer science schools in Florida.
With its sunny weather, beautiful beaches and relatively low cost of living, Florida has a lot to offer. When it comes to higher learning, the Sunshine State also boasts some top-notch programs in computers and information systems. Florida's top computer science schools include University of Florida in Gainesville, Florida State in Tallahassee, and the University of Central Florida in Orlando.
This page will explore the best computer science schools in Florida. We'll also look at potential employment outcomes for CS graduates in-state, including the top paying tech cities and IT careers for Floridians.
Top Online Computer Science Programs
These accredited online computer schools are currently enrolling students.
Southern New Hampshire University
Featured Computer Science Programs:
BS in Cybersecurity
BA in Game Art and Development
BS in Computer Science - Software Engineering
Capella University
Featured Computer Science Programs:
BS in IT, Minor: Microsoft or Cisco Networking
BS in IT, Minor: Data Analytics
MS in IT - Project Management
Sponsored Ad
Best CS Schools in Florida
Compare the top-ranked computer science schools in the state of Florida.
University of Florida
UF's Herbert Wertheim College of Engineering is widely considered to be the best computer science school in Florida. University of Florida's innovative CS curriculum focuses on interdisciplinary studies and communication skills, boosting the real-world value of it's computing degrees.
Undergrad & Graduate CS programs in:

Computer Science
Computer Engineering
CIS and Engineering Minor
Artificial Intelligence
Biomolecular Engineering
Human-Centered Computing

Campus Locations:

UF Main Campus: University of Florida | Gainesville, FL 32611
University of Central Florida
The University of Central Florida earns top marks for its innovative computer science curriculum and affordability. 57% of first-time college students at UCF graduate without educational debt, earning the school high praise from The Princeton Review, Forbes, and US News & World Report to name a few.
Featured Computer Science Degrees:

Computer Science (BS)
Computer Engineering (BSCpE)
Electrical Engineering (MSEE)
Materials Science and Engineering (PhD)
Undergraduate and Graduate Computer Science Certificates
Minors in Robotics, International Engineering & Secure Computing

Campus Locations:

UCF Main Campus: 4000 Central Florida Blvd. Orlando, Florida, 32816
UCF Online
Top Paying Tech Careers in Florida
For those who decide to stay and work in Florida after college, here's how much you can earn in the state's top paying IT and computer science roles.
Source: U.S. Bureau of Labor Statistics
Regional CS Pay in Florida
These Florida cities and metro areas pay the highest salaries to IT pros and engineers.
| Location in FL | Hourly IT Wage | Annual IT Wage |
| --- | --- | --- |
| Palm Bay-Melbourne-Titusville, FL | $45.85 | $95,360 |
| Crestview-Fort Walton Beach-Destin, FL | $43.07 | $89,590 |
| Tampa-St. Petersburg-Clearwater, FL | $41.19 | $85,670 |
| Miami-Fort Lauderdale-West Palm Beach, FL | $40.84 | $84,950 |
| Orlando-Kissimmee-Sanford, FL | $40.24 | $83,690 |
Source: U.S. Bureau of Labor Statistics
Frequently Asked Questions
Here are some common questions from prospective CS students in Florida.
What is the best computer science college in Florida?
University of Florida has the state's top-ranked computer science program. US News & World Report named UF the best college for computer science in Florida.
Online Computer Schools in Florida
These top-rated computer science colleges are accepting Florida residents.
Capella University
Capella University offers online computer science degrees that focus on the skills, platforms and certifications that employers demand.
Computer Science Programs in:

Data Management and Analytics
Information Assurance & Cybersecurity
Networking with Cisco & Microsoft Technologies
Web and Software Development
Southern New Hampshire University
SNHU's online computer science programs feature experiential learning and hands-on projects to provide the skills needed for success in the modern IT workforce.
Undergraduate & Graduate Programs in:

Computer Science and Engineering
Business Intelligence & Analytics
Graphic Design & 3D Animation
Information Security