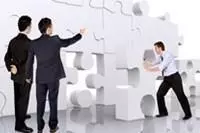 IT project managers lead large-scale tech projects, such as software systems upgrades, and ensure they're completed on time, under budget & to specifications. The U.S. Dept. of Labor forecasts an "excellent." job outlook for project managers, with an especially bright future for PMs skilled in mobile technologies, software development and IT security, as the creation of new systems, mobile device integration and improvement of security controls continue to dominate IT projects.
Universities, colleges and private computer schools offer IT project management degree and certificate programs featuring coursework in risk assessment, cost management, geographically distributed software development, PMP certification prep and other in-demand PM skills.
Compare the top-rated project management training programs online and in your area below.
Featured Project Management Programs
Master of Science in IT: Project Management
Through expert-led lectures and real-world scenarios, students in Capella University's online master's in IT project management will gain the skills to successfully manage business and IT projects. This program is accredited by Project Management Institute's Global Accreditation Center for Project Management (PMI-GAC) and features coursework in both traditional and Agile project management.
Program Highlights:
Project Management, Planning, Execution & Control
Project Budgeting, Procurement & Quality Management
IT Project Risk Assessment and Mitigation Strategies
Leadership, Management & Politics in the PM Role
Agile Project Management (APM) Tools and Techniques
BS in Computer Science - Project Management for STEM
This online bachelor's degree provides students with the computer science, information technology and project management skills to pursue a range of lucrative careers such as project manager, software engineer, systems analyst, and IT manager.
Program Highlights:
Advanced Project Management ft. Agile Methodologies
Web, Mobile and Full Stack Software Development
Coursework in IT Service and Process Management
Cyber Security ft. Secure Software Engineering
Project Management Courses, Certificates & Degrees
Compare courses and college degrees in IT project management and related fields.
Bachelor of Science in Computer Science: Project Management for STEM
Gain the skills & credentials to pursue a career as an IT project manager
Advanced project management using Agile methodologies
Information technology service and process management
Courses in IT essentials inc. cybersecurity and programming
Soft skills inc. leadership, problem-solving & business communication
Master's in Technology Management
Prepare to Lead IT Personnel and Wield Emerging Technologies to Achieve Business Goals
Choose from courses like:

Managing Diverse Organizations in a Flat World
Business Intelligence and Data Analytics
Cyber Security Threats & Vulnerabilities
Cloud Computing and Virtualization
Computer Systems Analysis
Cryptography & Network Security

Bachelor's degree required. No GRE or GMAT Required.
Master of Science in IT - Project Management
This program is accredited by the Project Management Institute (PMI) Global Accreditation Center for Project Management (GAC).
Manage projects from planning and execution to close and measurement
Project budgeting, procurement and quality management
IT project risk assessment and mitigation strategies
Leadership, management and politics in the PM role
Learn sought-after Agile project management skills
Search IT courses and degree programs by job role, technology platform & major.
IT Project Manager Resources