IT Salaries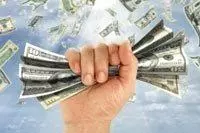 At $91,250, the median annual wage for IT jobs is more than double the pay for all US occupations which is currently $41,950. Information technology is also one of the rare sectors where salaries rise every year. Additionally, the tech unemployment rate is typically half that of all other fields. In light of recent events concerning COVID-19, the current 1.8% unemployment rate for IT pros is far below the 3.5% national average for all occupations.
Chart your earning potential in a range of IT job markets with continually updated wage data, apply to info tech jobs, and find computer training and degree programs to maximize your salary. Use these pages to research salaries for the hottest IT career paths and compare earnings by location, experience, skill set, certifications held and more.
These unemployment rates are based on data from December 2022, during the Coronavirus pandemic and its devastating economic impact. As expected, the tech sector is less affected by the massive spike in unemployment, as IT careers are typically better suited to remote work. We will continue to update this page as the Department of Labor releases new figures and the economy reopens.
Source: U.S. Bureau of Labor Statistics
Salary by IT Job Role, North America (quick view)
Technology Management: $174,181
IT Sales and Marketing: $156,471
Cloud Computing: $144,533
IT Risk Management: $136,586
IT Architecture & Design: $132,941
Cyber Security: $132,163
Auditing and IT Compliance: $122,788
DevOps Engineering: $122,737
Project / Program Management: $121,666
Business Intelligence & Data Analytics: $119,321
Programming & Application Development: $110,260
Networking & Telecommunications: $93,278
IT Help Desk & Technical Support: $66,652
Source: 2021 IT Skills & Salary Report by Global Knowledge
Salary by IT Career Path (deep dive)
IT Salaries by State
Current wage data for computing professionals by US state and territory.
| | | |
| --- | --- | --- |
| State / Territory | Mean Hourly Wage | Mean Annual Wage |
| Alabama | $42.55 | $88,510 |
| Alaska | $40.07 | $83,340 |
| Arizona | $44.48 | $92,530 |
| Arkansas | $36.70 | $76,340 |
| California | $58.75 | $122,200 |
| Colorado | $50.10 | $104,210 |
| Connecticut | $47.35 | $98,490 |
| Delaware | $49.07 | $102,060 |
| District of Columbia | $54.68 | $113,720 |
| Florida | $41.13 | $85,540 |
| Georgia | $46.43 | $96,570 |
| Hawaii | $43.17 | $89,800 |
| Idaho | $37.68 | $78,380 |
| Illinois | $44.99 | $93,580 |
| Indiana | $37.86 | $78,760 |
| Iowa | $42.18 | $87,740 |
| Kansas | $39.33 | $81,800 |
| Kentucky | $35.98 | $74,830 |
| Louisiana | $34.92 | $72,620 |
| Maine | $39.32 | $81,790 |
| Maryland | $53.26 | $110,790 |
| Massachusetts | $53.97 | $112,270 |
| Michigan | $40.74 | $84,750 |
| Minnesota | $46.29 | $96,290 |
| Mississippi | $34.07 | $70,870 |
| Missouri | $39.98 | $83,150 |
| Montana | $34.20 | $71,130 |
| Nebraska | $38.99 | $81,090 |
| Nevada | $37.24 | $77,470 |
| New Hampshire | $45.79 | $95,250 |
| New Jersey | $52.31 | $108,800 |
| New Mexico | $39.99 | $83,170 |
| New York | $52.15 | $108,470 |
| North Carolina | $47.17 | $98,110 |
| North Dakota | $35.12 | $73,050 |
| Ohio | $41.33 | $85,970 |
| Oklahoma | $37.26 | $77,500 |
| Oregon | $46.78 | $97,310 |
| Pennsylvania | $42.08 | $87,530 |
| Puerto Rico | $21.58 | $44,890 |
| Rhode Island | $47.75 | $99,330 |
| South Carolina | $39.47 | $82,100 |
| South Dakota | $37.12 | $77,210 |
| Tennessee | $37.25 | $77,490 |
| Texas | $45.13 | $93,880 |
| Utah | $41.64 | $86,600 |
| Vermont | $40.34 | $83,910 |
| Virginia | $53.13 | $110,510 |
| Washington | $59.61 | $124,000 |
| West Virginia | $34.31 | $71,360 |
| Wisconsin | $40.23 | $83,670 |
| Wyoming | $33.06 | $68,770 |
Source: U.S. Bureau of Labor Statistics