AutoCAD Drafting Degrees & Courses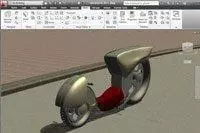 AutoCAD courses and degree programs provide the conceptual knowledge and hands-on drafting experience to begin or advance your career in CADD (computer-aided drafting & design).
Universities, colleges, and private computer schools offer training programs in civil engineering, building information modeling, AutoCAD drafting, 3D animation and other sought-after drafting disciplines and technologies.
Compare top-rated AutoCAD courses and degrees online and in your area below.
Top-Rated AutoCAD Programs
These online programs cover the skills and credentials to become an AutoCAD drafter.
Admissions advisors can provide more info about admissions & start dates, CADD career opportunities, tuition costs and personalized financial aid options.
AutoCAD Online Degrees
Compare online degree programs and career-focused diplomas in AutoCAD drafting and related disciplines.
Got targeted learning goals? Many schools offer individual CADD courses & certificates from online degrees.
AutoCAD Drafter Career Resources