(ISC)2 Certifications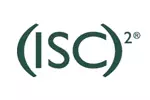 (ISC)2 certifications validate your skills and experience in the fast-paced field of Information Security. A creative acronym for International Information Systems Security Certification Consortium, (ISC)2 is globally recognized as the gold-standard in educating and certifying IT security professionals throughout their careers.
Your (ISC)2 certification will give you the education, recognition, and career support to succeed in today's lucrative information security industry. (ISC)2 certified professionals gain access to a wide range of global resources, membership in a powerful network of IT security industry professionals, and a wealth of ongoing opportunities and advantages.
Benefits of (ISC)2 Certifications for IT Security Professionals:
(ISC)2 certified professionals are recognized as knowledgeable, serious, and dedicated to advancing their IT security career to the highest levels.
(ISC)2 certifications open the door to lucrative government information security positions, where these credentials are a strict hiring requirement.
(ISC)2 certified professionals are among the highest paid employees in the IT industry, earning on average over $100,000 per year. (Indeed.com)
(ISC)2 certification includes membership in a global network of information security managers, IT business leaders, and like-minded professionals.
(ISC)2 certified pros enjoy deep discounts on information security publications, physical & virtual conferences, and pre-release educational materials.
(ISC)2 certified professionals are globally recognized as thought-leaders and innovators on the cutting-edge of the information security industry.
Popular (ISC)2 Certifications:
(ISC)2 Training & Degrees
Compare college degrees, accelerated boot camps, and self-paced online courses that align with (ISC)2 certifications.
Southern New Hampshire University
Network Design, Security & Management
Detect and Prevent Network Breaches
Cyber Incident Response & Investigation
Prepare for In-Demand IT Certifications
Capella University
Identify and Manage Cybersecurity Risk
Secure Network Design and Engineering
Network Architecture & Cyber Operations
NSA and DHS Approved Security Program
Strayer University
Network Hardware & Operating Systems
Database and Info Systems Management
Programming & Web Design Essentials
Introduction to Information Security
(ISC)2, (ISC)2 Logos and (ISC)2 Certifications are registered marks of the International Information Systems Security Certification Consortium in the United States and other countries.