Video Game Design Courses & Degrees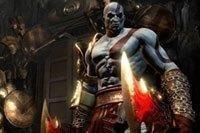 The increased number of video game design degrees awarded parallels the soaring popularity of the multi-billion dollar gaming industry. New technologies, increased graphics capabilities and the proliferation of mobile devices are changing the way we game, creating a new world of career opportunities for video game designers, artists and developers.
Accredited colleges and private computer schools offer training programs in today's hottest game design domains, including mobile game design, video game art, multiplayer game development, simulation programming and virtual reality. Compare top-rated video game design degrees & certificates in the U.S. and online below.
Featured Game Design Programs
Bachelor of Science in Game Design
If you dream of creating innovative, visually stunning and engaging video games, this online bachelor's degree in game design can set your career in motion. Learn how to develop a video game from concept to distribution using the same processes as the world's top game studios. Using Full Sail's award-winning online learning platform, you'll engage in the same interaction between video game developers, designers and artists that this highly collaborative industry thrives on.
Program Highlights:
Design innovative content for consoles and mobile devices
Study the influence of historic archetypes and mythology
Video game storytelling, narration and storyboarding
Deconstruct, reproduce and improve existing video games
Video game mechanics, pacing, and thematic structures
Design and test intuitive video game user interfaces (UI)
Team building, leadership & game design project management
Beginner through advanced video game level / world design
Video game prototyping, testing, revisions and optimization
Midway Video Game Design Project: Analog Game Prototype Design
Final Video Game Design Project: Develop a Full Digital Video Game
Learning Method:
Online Degree
Degree Level:
Bachelor
Accredited School:
Yes
Financial Aid Available:
Federal, State, Military & Scholarships

Related Degree Programs at Full Sail University:
Bachelor's Degree in Game Art Design
Bachelor's in Mobile App Development
Bachelor's in Web Design & Development
Bachelor's Degree in Computer Animation
Master of Fine Arts (MFA) in Media Design
---
BS - IT: Programming and Software Development
This program provides the skills to create cutting-edge games and applications for the Internet, consoles and mobile devices. Students will learn marketable programming languages, including Java, HTML/5, CSS, Javascript, .Net and Objective-C, and take creative arts courses to become well-rounded software developers and designers.
Program Highlights:
Create Games, Apps and Systems for the Web & Mobile Devices
Application Development using Java, Objective-C, C# & HTML5
User-Interface (UI) and User-Experience (UX) Design Training
Web Design and Development using HTML, CSS and JavaScript
Utilize the Adobe Suite to Design Web Graphics & Effects
Also available as Associate's: AS - IT: Programming and Software Development
Learning Method:
Online Degree
Degree Level:
Associate
Accredited School:
Yes
Financial Aid Available:
Federal, State, Military & Scholarships

Related degree programs at Purdue University Global:
AAS - Information Technology
AAS - IT: Programming & Software Development
MBA - Information Technology
---
Game Design Courses, Certificates & Degrees
Compare the top-reviewed undergrad and graduate degrees, professional certificates, online training programs and self-paced courses matching the video game designer career track.
Find Video Game Design Schools

Which Game Design Degree Program is Right For You?
Video game design courses & degrees focus on three main disciplines - Design, Art, and Programming (a.k.a. development). Your personal interests & passion, and the type of job you wish to acquire will determine which video game design education program is your best fit. Some video game design colleges offer certificates and degrees that fit neatly into a single game design discipline, while other training programs combine two or even all three gaming domains for a more well-rounded video game design education. Here is a breakdown of the three disciplines, including the skills and courses you should look for in a video game design college degree program for entering each one:
Designers Designers are the video game dreamers. Game designers imagine all aspects of the video game before the programming and artwork begins. Game design duties include plot writing, conceptualizing the characters, and planning game strategies & objectives. Once a video game is in production, designers work closely with programmers and artists to ensure the design is being followed. Popular job roles for video game designers include content writer, game mechanics designer, level designer, and lead designer. Skills to look for in a video game design college education program to become a designer include game theory, storytelling & storyboarding, game planning & strategy, scripting, brainstorming & creative thinking, and game design project management.
Artists Artists are responsible for a video game's aesthetics and visual style. Video game artists create all of the artwork in a game, including worlds & environments, characters, weapons, vehicles and other items. Popular job roles for video game artists include animator, modeler, concept artist, lead artist, motion-capture artist, and art director. In-demand skills and courses to look for in a video game design college education program to become a game artist include computer animation, 2D and 3D modeling, camera & lighting techniques, environment design, lines & perspective, Adobe Photoshop & Illustrator, and life drawing.
Programmers Programmers write the code that tells the computer how to handle everything from gameplay rules & physics to the user interface & graphics. Video game programmers utilize one or more programming languages and development platforms to bring the game art & design to life. Job roles for video game programmers include artificial intelligence (AI) developer, graphics programmer, physics developer, UI programmer, and network programmer. Top skills for programmers in a video game design college education program include user interface (UI) design & usability testing, simulation programming, Adobe Flash, object-oriented programming languages (Java, C++, etc.), online multiplayer game development, AI programming & collision detection.
Video Game Designer Career Resources