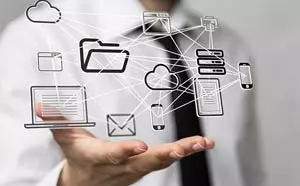 In an era marked by rapid technological advancement, the need for professionals who can adeptly manage the complexities of technology is ever more apparent. One educational pathway that's gaining traction to meet this demand is a degree in information technology management. IT management degrees provide students with the expertise to navigate the intertwining paths of technology and business, creating a unique hybrid skill set that promises a lucrative and dynamic career trajectory.
This guide will explore the importance, curriculum, and potential career outcomes of a technology management degree. We'll also highlight some of the best IT management programs you can enroll in today.
Featured IT Management Programs
Explore high-quality, flexible degrees that will take your career to the next level.
Contact these schools to learn more about programs, transferring credits, financial aid & more.
Southern New Hampshire University
Top IT Management Programs:
Georgetown University
Top IT Management Programs:
What is Technology Management?
Technology Management is an interdisciplinary field that blends the principles of management with a deep understanding of technology, its trends, and its myriad impacts on businesses.
A degree in technology management provides a comprehensive understanding of the intersection between technology and business, enabling graduates to devise strategies that leverage high-tech solutions to achieve organizational goals. With an IT management degree, one is not only a technologist but also a strategic partner who helps shape business models and strategies.
Core Study Areas in a Tech Management Degree
A technology management degree program encompasses an array of subjects that provide a well-rounded understanding of both business and technology.
Core areas of study in a tech management degree include:
Information Systems
Understanding and managing computer information systems is fundamental to technology management. This includes studying systems design, database management, network architecture, and information security.
Project Management
This part of an IT management program involves learning how to plan, execute, and control technology-related projects, ensuring they are completed on time, to scope, and within budget.
Business Strategy
The ability to align technology with business strategy is a critical skill, and IT mgmt students are taught strategic planning, competitive analysis, and market assessment.
Leadership and Management
As future IT executives, students in technology management programs learn leadership skills, team management, decision-making, and workplace ethics.
Innovation & Entrepreneurship
This area of study encourages the development of a mindset for innovation and entrepreneurship, essential for leveraging technology to create new business opportunities.
Careers for IT Management Graduates
The career prospects for individuals with a technology management degree are vast and varied. IT management grads can work in virtually any industry, given the pervasive role of technology across sectors.
Potential careers for technology management degree holders include:
Technology Manager
Technology managers oversee a company's technological resources, ensuring they align with the company's business goals.
IT Project Manager
IT project managers design and execute complex technology projects, ensuring they are completed on time and under budget.
Chief Information Officer
CIOs manage the development and implementation of IT strategy, aligning it with business objectives and ensuring optimal use of technology staff and resources.
Information Systems Manager
InfoSys managers oversee the design and management of an organization's computing and information systems.
Technology Consultant
IT consultants use their expertise to advise organizations on how to leverage technology to meet their objectives.
Tech Entrepreneur
With a solid understanding of technology and business, graduates can venture into starting their own companies after completing a technology management program.
Source for technology management degree salaries: Indeed.com.
Technology Management Degrees Online
Research and compare online IT management programs now enrolling students.
Southern New Hampshire University
Prep for CAPM Certification from PMI
IT Resource Estimating & Scheduling
Hands-On Training in Microsoft Project
Project Risk, Integration and Quality
Capella University
PMI/GAC Accredited Master's Program
Project Planning, Execution & Control
Budgeting, Buying & Risk Assessment
Agile Project Management Methodology
Georgetown University
Managing Technology & IT Staffers
Ethics in Technology Management
Enterprise Modernization Strategy
Information Security Management
The Future of Technology Management
The future for technology management graduates looks promising, given the ever-growing reliance of businesses on technology. With the rise of emerging tech in areas like artificial intelligence, cloud computing and data analytics, companies are in dire need of IT professionals who can make sense of these technologies and integrate them into business strategies.
A technology management degree provides the skills and knowledge to navigate and lead in this fast-paced, tech-driven world. It offers an exciting opportunity to be at the forefront of technological innovation while also having a significant impact on business success. This unique blend of technology and business skills positions graduates for a dynamic career in a world where these two fields are increasingly intertwined.
Frequently Asked Questions
Answers to commonly asked questions from prospective students in info-tech management programs.
What is the difference between a tech mgmt. degree and a computer science degree?
A computer science degree primarily focuses on the technical aspects of software development and computer systems, whereas a technology management degree is a blend of business and technology, focusing on how to use technology to drive business objectives.
What skills will I gain from a technology management degree?
Beyond a deep understanding of technology, you'll also gain valuable skills in leadership, strategic planning, project management, problem-solving and communication. IT management programs are designed to produce graduates who can lead teams, manage technological resources, and make strategic decisions that align technology with business goals.
Do I need a background in technology to pursue this degree?
While a background in technology can be beneficial, it's not required for most technology management degrees. Many tech management programs are designed to accommodate students from diverse academic backgrounds, offering foundational courses to level the playing field.
Can I pursue further studies after completing a technology management degree?
Definitely! After obtaining a bachelor's degree in technology management, you can pursue a master's degree or even a doctorate in related fields if you wish to delve deeper or specialize in an aspect of technology management. You can also consider an MBA in technology management for a more business-centric approach.