Best Computer Science Schools in Oregon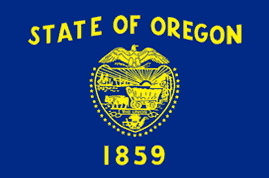 Research the top computer science schools in Oregon.
Located in the scenic Pacific Northwest, Oregon is an ideal location for IT professionals to live, work, and pursue an education. The metropolitan area surrounding Portland, Oregon's most populous city, is home to tech giants like Intel and Airbnb, as well as local enterprises including Nike and Daimler that employ a slew of computer specialists and engineers. Oregon is also home to a thriving start-up community due to its relative affordability compared to neighboring Washington and California. Portland is even dubbed "Silicon Forest" for its large concentration of high tech businesses and its close proximity to California's Silicon Valley.
The best computer science schools in Oregon include the Oregon Institute of Technology (Oregon Tech), Portland State University (PSU), University of Oregon (UO), and Oregon State University (OSU) which boasts a world-renowned engineering department. Most of Oregon's top-ranked computer schools are located in the cities of Portland, Bend, Eugene, and the state capital of Salem.
Find top-rated computer science schools.
Best CS Schools in Oregon
Compare the top-ranked computer science schools in Oregon.
Oregon Institute of Technology
Oregon Tech takes pride in its mission to deliver the best information technology and computer science degree programs in Oregon. OIT partners with industry leaders to design curricula that advances the IT space and meets workforce demands.
Featured IT Programs:

Associate of Engineering in Computer Engineering Technology
Bachelor of Science in Cybersecurity
Bachelor of Science in Computer Engineering Technology
Master of Science in Engineering (MSE)

Campus Locations:

Klamath Falls: 3201 Campus Dr. | Klamath Falls, OR 97601
Portland-Metro: 27500 SW Parkway Ave. | Wilsonville, OR 97070
Online
Oregon State University
OSU is an international public research university that draws students from all over the world. Oregon State's College of Engineering is renowned for offering some of the best computer science programs in Oregon and the nation at large.
Featured Engineering Programs:

Artificial Intelligence (M.S., Graduate Minor, Ph.D.)
Computer Science (B.A., B.S., H.B.A., H.B.S., Grad and Undergraduate Minor, M.Eng., M.A., M.S., Ph.D.)
Electrical and Computer Engineering (B.S., H.B.S., M.Eng., M.S., Graduate Minor, Ph.D.)
Robotics (M.Eng., M.S., Graduate Minor, Ph.D.)

Campus Locations:

Corvallis: 1500 SW Jefferson Way | Corvallis, OR 97331
Cascades: 1500 SW Chandler Avenue | Bend, Oregon 97702
Hatfield: 2030 SE Marine Science Drive | Newport, OR 97365
Online
Online Computer Schools in Oregon
These top-rated computer science universities are accepting Oregonians.
Capella University
Capella University offers online computer science degrees that focus on the skills, platforms and certifications that employers demand.
Computer Science Programs in:

Data Management and Analytics
Information Assurance & Cybersecurity
Networking with Cisco & Microsoft Technologies
Web and Software Development
Southern New Hampshire University
SNHU's online computer science programs feature experiential learning and hands-on projects to provide the skills needed for success in the modern IT workforce.
Undergraduate & Graduate Programs in:

Computer Science and Engineering
Business Intelligence & Analytics
Graphic Design & 3D Animation
Information Security
Top Paying Tech Careers in Oregon
If you decide to work in state after earning your IT or computer science degree in Oregon, this is how much you can make. Here are the average salaries for the top five highest paying technology roles in Oregon:
Source: U.S. Bureau of Labor Statistics
Regional IT Salaries in Oregon
Here are the Oregon counties and cities that pay the highest wages to IT professionals.
| Location in Oregon | Average Salary |
| --- | --- |
| Portland-Vancouver-Hillsboro, OR-WA | $96,390 |
| Salem, OR | $82,540 |
| Corvallis, OR | $81,840 |
| Medford, OR | $78,740 |
| Bend-Redmond, OR | $78,300 |
| Eugene, OR | $75,950 |
Source: U.S. Bureau of Labor Statistics
Oregon Tuition Assistance Programs
There are numerous financial aid and tuition asistance programs available to Oregon residents and students wishing to pursue education in-state. Here are some of the best college tuition assistance programs for attending a computer school in Oregon:
Western Undergraduate Exchange (WUE)
The Western Interstate Commission for Higher Education (WICHE) offers an interesting program called the Western Undergraduate Exchange (WUE), designed to make undergraduate degrees more accessible. As a resident in one of sixteen WICHE member states, Oregonians can attend an out-of-state school in any other member state for less than 150% of in-state college tuition for that school, and vice versa. Learn more about WICHE.
More Financial Aid Resources in Oregon
Search more IT courses and degree programs by job role, technology vendor & major.