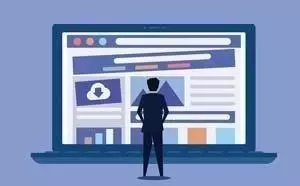 Web development is a rapidly evolving field, with opportunities for learning ranging from self-paced online certificates to accredited college degrees. If you're considering becoming a web developer, it's vital to understand the different education options at your disposal.
In this article, we'll provide an overview of certificate, associate and bachelor's programs in web development to compare their structures, content, benefits and limitations. We'll also answer frequently asked questions from prospective students, and highlight some of the top-ranked web development training programs at each degree level to help you make an informed decision.
Featured Web Development Programs
Explore high-quality, online training programs in web design and development.
Contact these schools to learn more about programs, transferring credits, tuition & aid.
Southern New Hampshire University
Top Web Development Programs:
Capella University
Top Web Development Programs:
Web Development Degree Levels
The most popular types of web development training programs are certificates, associates and bachelor's degrees. The right web development program for you will depend on numerous factors, including your highest level of education, how much time and money you want to invest in training, and your career goals.
Here's a comparison of the leading web development training levels.
Web Development Certificate
Typically lasting 3 to 6 months, web development certificates focus on the essential skills to create a website, such as scripting in HTML, CSS and JavaScript. Some web dev certs also touch on the basics of backend development and web design. Part of what makes these programs attractive is their short-term commitment, making them ideal for students looking to quickly gain foundational knowledge or change careers. Web development certificates are also more affordable than degrees, and many web development certificates are offered online, providing the added benefit of flexibility for working professionals with other commitments. The depth of these programs is not as extensive as an associate or bachelor's in web development, and they may not be as widely recognized by employers.
Associate Degree in Web Development
A web development associate degree typically requires two years of full-time study. Beyond the basics, associate programs dive deeper into backend technologies, databases, and certain aspects of web design - all key to developing a website. This balanced approach to web development training offers a deeper understanding than certificate programs, but with less time and expense than a bachelor's degree. An additional benefit of web development associate's degrees is the transferability of credits earned, which can be applied to a web development bachelor's or master's program.
Bachelor's Degree in Web Development
A bachelor's in web development usually takes four years to complete as a full-time student. The curriculum is comprehensive, including full stack developer training, database technologies, and multimedia design. A web development bachelor's should teach the fundamentals of computer science, software engineering, as well as key lessons from emerging fields like virtual reality (VR), augmented reality (AR), machine learning (ML) and data analytics. This holistic understanding of web development can set the stage for management positions and specialized roles in niche web developer domains. Many web development bachelor's degrees include hands-on projects to build your skills and portfolio, internship opportunities, and job placement services.
Online Degrees in Web Development
Research and compare the top online degree programs in web development and related fields.
Got targeted learning goals? Many schools offer individual courses from online degrees.
Search IT courses and degree programs by job role, technology platform & major.
Frequently Asked Questions
Technology insiders answer FAQs from prospective students in web development certificates and degrees.
What programming languages will I learn in a web development degree?
In a typical web development program, you'll start with foundational scripting and programming languages like HTML, CSS and JavaScript. As the degree progresses, you will learn backend web development languages such as Java, Ruby, PHP, C++, and Python. These are some of the most popular, however the exact languages you learn in a web development degree will vary depending on the program's focus and current industry trends.
What's the difference between web design and web development?
Web design focuses on the look and feel of a website, using tools like Photoshop and the principles of graphic design. Web development is more concentrated on the technical side, i.e., coding the website and ensuring its functionality.
Is accreditation important in a web development degree?
Yes, accreditation ensures that the school and its web development programs meet certain educational standards. Accreditation is also crucial for the transfer of credits between institutions.
Web Developer Resources