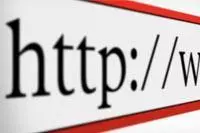 The U.S. Department of Labor forecasts 13% growth in the web development job market from 2020 to 2030, faster than the 8% average for all occupations. Talented web developers and designers will be in high demand as ecommerce continues to remake the retail landscape. The proliferation of social media and mobile devices will also drive web developer hiring as organizations seek a competitive advantage by producing engaging content across numerous networks and devices.
Computer schools offer a range of web development degrees featuring coursework in today's hottest programming languages, digital marketing tools, security skills and creative platforms. Compare web development training programs online and in your area below.
Featured Web Development Degrees
BS IT: Software Development
Capella's online bachelor's degree with the software development minor imparts the skills you need to create cutting-edge websites, software systems, and a host of practical applications that harness the power of the Web. Students who earn this degree will be prepared for sought-after roles such as web developer, software engineer, application developer, and database manager.
Program Highlights:
Wield Structured Query Language (SQL) to Build Powerful Data-Driven Apps
Develop Websites using XHTML, CSS, AJAX, Javascript and other Languages
Create Stunning Multimedia Apps with the Latest Editing Tools
Develop Secure Cloud-Based Systems and Web Applications
Manage Web & Software Engineering Projects with Agile
Related degree programs at Capella University:
BS - Information Technology
BS - IT: Data Management
MS - IT: Analytics
BA in Graphic Design - Web Design
Students in this specialized graphic design bachelor's degree will learn the skills and technologies to succeed in roles such as web designer, graphic designer, and digital marketing specialist.
Program Highlights:
Learn to Develop Cutting-Edge, Interactive Websites
Graphic Design Training ft. Adobe Creative Cloud
User Interface (UI) & User Experience (UX) Design
Advanced Digital Imaging and Digital Publishing
Fine Arts Foundation inc. Design & Color Theory
Related online degree programs at SNHU:
BA in Graphic Design & Media Arts - 3D Modeling and Animation
BS in Game Programming & Development
MS in IT - Software Application Development
Search IT courses and degree programs by job role, technology platform & major.
Web Developer Resources