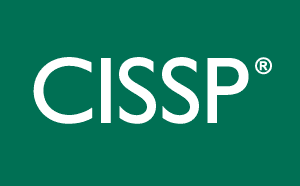 A guide to the best CISSP bootcamps for 2023.
The cybersecurity landscape is evolving rapidly, and demand for skilled and qualified professionals is soaring. As a result, certifications like (ISC)2's Certified Information Systems Security Professional (CISSP) - which validates the ability to design and manage an organization's security posture - are a hot commodity. One of the most effective ways to prepare for the CISSP certification exam is by attending a CISSP bootcamp.
A CISSP bootcamp is an intensive, acclerated training program designed to help cybersecurity pros pass the CISSP certification exam. CISSP bootcamps are typically held over a short time period, ranging from a few days to a week, and can be taken online or in-person at a local training provider.
In this article, we will identify the best CISSP bootcamps for 2023. We'll also highlight the key features of CISSP bootcamps, including costs and benefits, a breakdown of the CISSP curriculum, and frequently asked questions from prospective students.
CISSP Bootcamp Overview
Average Cost: $2,500 - $5,000
Duration: 5-7 days (with 8-10 hours of daily study)
Format: Live, instructor led training. Online or In-person.
Level: Intermediate (3-5 years experience is recommended)
CISSP Bootcamp Curriculum
The best CISSP bootcamps provide expert review and hands-on training in the 8 information security domains of the CISSP Common Body of Knowledge (CBK). These knowledge areas and their average weight in the CISSP certification exam are as follows:
| CISSP Domain | Exam Weight |
| --- | --- |
| Security and risk management | 15% |
| Asset security | 10% |
| Security engineering | 13% |
| Communication & network security | 13% |
| Identity and access management | 13% |
| Security assessment and testing | 12% |
| Security operations | 13% |
| Software development security | 11% |
Visit ISC2.org for a detailed breakdown of each CISSP exam domain.
Benefits of CISSP Bootcamps
Comprehensive Exam Coverage
CISSP certification bootcamps are designed to cover the aforementioned domains of the CISSP exam in a short period. This ensures that participants have a thorough understanding of the exam topics and are fully prepared to pass the test.
Experienced Trainers
Instructors in the best CISSP bootcamps are Certified Information Systems Security Professionals with many years of cybersecurity experience. They have extensive knowledge and practical experience in the field, which they bring to the classroom.
Hands-On Education
CISSP certification bootcamps incorporate hands-on learning, which helps participants gain practical experience applying the concepts they have learned. The leading online CISSP bootcamps provide access to simulated cybersecurity environments for hands-on practice remotely.
Networking Opportunities
CISSP bootcamps provide students with the opportunity to network with other cybersecurity professionals. This can be useful for career development, as it allows participants to connect with potential employers or colleagues.
Exam Pass Guarantee
Our favorite CISSP certification bootcamps offer an exam pass guarantee, which means that if a student does not pass the CISSP exam on their first attempt after completing the bootcamp, they can attend the bootcamp again for free.
CISSP Bootcamp Cost
The cost of a CISSP bootcamp can vary depending on factors such as program duration, learning format, school reputation and resources provided. Prices for CISSP bootcamps typically range from $2,500 to $5,000, with some higher-end programs offering additional features like one-on-one coaching, extended access to course materials, or a CISSP exam voucher (a $749 value). When evaluating the cost of a CISSP bootcamp, consider the value of the training in terms of the time and effort it can save you in self-study, as well as the potential return on investment in terms of career advancement and salary increase.
Top CISSP Bootcamps
The best CISSP bootcamps were chosen based on numerous factors, including school reputation, program features, flexibility and value.
These are the top-ranked CISSP bootcamps for 2023:
InfoSec Institute
InfoSec's CISSP training bootcamp features an exam pass guarantee, extended access to CISSP training materials for 90-days, unlimited practice exams, and one CISSP exam voucher.
Duration: 6 days
List Price: $4,299
Formats: Online | In-Person | Group On-site
(ISC)2
(ISC)2 is the offical certifying body for the CISSP, which lends instant credibility to its program. Their (ISC)² Official CISSP CBK Training Seminar features training from (ISC)2 authorized instructors and a 20% discount for (ISC)2 candidates.
Duration: 5 days
List Price: $2,880
Formats: Instructor-Led Online Training
Training Camp
Training Camp's Official (ISC)² CISSP Certification Boot Camp features an in-depth review of information security best practices along with comprehensive CISSP exam prep. This ISC2 authorized CISSP bootcamp includes free course retakes, exam pass guarantee, and a 2nd shot exam voucher.
Duration: 6 days
List Price: $4,995
Formats: Virtual or Physical Classroom
Featured Cybersecurity Programs
These reputable online programs align with aspects of the CISSP credential and related cybersecurity career paths.
Southern New Hampshire University
Design, Manage & Secure Networks
Detect and Prevent Network Breaches
Cyber Incident Response & Investigation
Prepare for In-Demand IT Certifications
Capella University
Identify and Manage Cybersecurity Risk
Secure Network Design and Engineering
Network Architecture and Cyber Ops
NSA & DHS Approved Security Program
Strayer University
Network Hardware & Operating Systems
Database and Info Systems Management
Programming & Web Design Essentials
Introduction to Information Security
Search IT courses and degree programs by job role, technology platform & major.
CISSP Bootcamp FAQs
Here we address some frequently asked questions from prospective students in CISSP bootcamps.
Who should attend a CISSP bootcamp?
CISSP bootcamps are ideal for established info security professionals seeking to enhance their knowledge and skills, as well as those looking to advance their career in the field. Typical participants include security analysts, security engineers, security architects, cyber security managers, and other professionals responsible for ensuring the security of IT systems.
What are the prerequisites for attending a CISSP bootcamp?
While there are typically no express requirements for attending a CISSP bootcamp, it is recommended that participants have at least three to five years of experience in information security, a strong foundation in IT security concepts, and familiarity with the CISSP exam domains.
How long does a CISSP bootcamp last?
The duration of a CISSP bootcamp can vary depending on the provider, but most programs last between five to seven days. Some providers also offer weekend or evening classes to accommodate students with busy schedules.
Will attending a CISSP bootcamp guarantee I pass the exam?
Attending a CISSP bootcamp will significantly improve your chances of passing the exam, but there is no guarantee of success. Participants should be prepared to dedicate additional time to self-study and practice exams before attempting the CISSP certification exam.