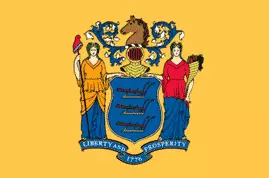 Research the top computer science schools in New Jersey.
Home to one of the nation's fastest growing start-up communities, New Jersey boasts some top-flight computer schools and technical training providers. Notable computer science schools in The Garden State include the New Jersey Institute of Technology (NJIT), Rutgers University, and Ivy League standout Princeton - of which Alan Turing (the father of computer science) was a student. New Jersey's computer science schools are spread throughout the state, with the largest concentration in north jersey, which includes the city of Newark and borders Manhattan.
New Jersey is home to massive technology employers such as AT&T, Alcatel-Lucent, Comcast and Audible. Many of these companies work with computer schools in NJ to secure graduates roles in their organization.
Best New Jersey CS Schools
Compare the top-ranked computer science schools in New Jersey.
Admissions advisors can provide more information about course curriculum, admissions and start dates, tuition fees & personalized financial aid options for computer science schools in New Jersey.
New Jersey Institute of Technology
New Jersey Tech's Helen and John C. Hartmann Department of Electrical and Computer Engineering provides a world-class academic and cutting-edge research exeprience to its computer science students.
Featured CS and Engineering Programs:

Robotics, Intelligent Systems & Data Engineering
Computer Systems and Networking
Communication, Signal Processing & Machine Intelligence
Photonics, Nano and Quantum Materials & Devices

Campus Locations:

Newark: Electrical and Computer Engineering Center, Suite 200 | University Heights, Newark, NJ 07102
Online
Princeton University
Princeton is one of the nation's most prestigious universities, and its School of Engineering and Applied Science is arguably the best computer science school in New Jersey.
Undergraduate and Graduate CS Programs in:

Computational Biology
Computer Architecture
Artificial Intelligence & Machine Learning
Robotics Engineering

Campus Locations:

Princeton University: MacMillan Building | Princeton, NJ 08544
Top Paying IT Jobs in New Jersey
If you decide to work in-state after attending computer school in New Jersey, here's how much you can earn.
Source: U.S. Bureau of Labor Statistics
Regional IT Salaries in New Jersey
Here are the NJ metro areas and cities that pay the most to IT professionals.
| Location in New Jersey | Average Salary |
| --- | --- |
| Trenton, NJ | $100,000 |
| Atlantic City-Hammonton, NJ | $91,710 |
| Ocean City, NJ | $85,360 |
| Vineland-Bridgeton, NJ | $83,440 |
Source: U.S. Bureau of Labor Statistics
New Jersey Tuition Assistance Programs
There are numerous financial aid programs and grants for NJ residents and students wishing to learn in-state. Here are some standout programs for those attending computer schools in New Jersey:
New Jersey Tuition Aid Grant
The New Jersey Tuition Aid Grant (TAG) is one of the nation's most generous need-based financial aid programs. TAG awards go to full-time undergraduate students enrolled in an approved degree or certificate program. Computer science students shouldn't overlook this grant as one third of all full-time undergraduate NJ residents attending school in-state get tuition support through TAG. Learn more about TAG.
More Financial Aid Resources in NJ
Online Computer Schools in New Jersey
These leading online schools for computer science are accepting applicants from New Jersey.
Request info to learn more about online degree programs, start dates, tuition & financial aid.