Health Information Management Degrees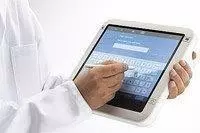 Driven by government legislation and financial incentives for healthcare practices to implement standardized electronic medical records and data policies, the US Bureau of Labor Statistics projects 11% growth in health IT employment from 2020 to 2030, faster than the 8% average for all occupations.
One of the key factors to look for in a health information management degree is CAHIIM-accreditation. CAHIIM - the Commission on Accreditation for Health Informatics and Information Management Education - guarantees that an accredited program delivers the skills, education and job marketability to succeed in health IT. Furthermore, graduates of CAHIIM-accredited programs qualify for the desirable health information management credentials from AHIMA, including the Registered Health Information Technician (RHIT) and Registered Health Information Management Administrator (RHIA) certificates.
Featured CAHIIM-accredited health information management programs:
CAHIIM-Accredited Bachelors Programs
CAHIIM-accredited bachelor degrees in health information management, health IT, and health informatics surpass the minimum education requirements for entry-level healthcare IT jobs. Health information technology bachelor's typically include coursework and labs in healthcare administration, healthcare finance, and leadership principles that align with the requirements of HIM roles. A CAHIIM-accredited bachelors degree is also the minimum eligibility requirement to sit for AHIMA's Registered Health Information Administrator (RHIA) certification exam.
Request more information for detailed health IT curricula, start dates, job placement info, tuition costs and financial aid options. Admissions advisors reply promptly to inquiries from this site.
CAHIIM-Accredited Masters Programs
Graduates from one of the few existing CAHIIM-accredited masters programs in health IT and health informatics are the future executives and innovators in this field. Talented HIM graduate-level degree holders can experience the excitement and rewards of being a thought-leader in the fast-growing field of health information management.
Your admissions advisor can provide more information about health IT masters programs and certifications, admissions & start dates, career placement, tuition costs & personalized financial aid options.
CAHIIM-Accredited Associate Programs
Entry-level positions in health information management typically require an associate degree in a health IT discipline. Completing a CAHIIM-accredited associates program is also the minimum eligibility requirement for AHIMA's desirable Registered Health Information Technician (RHIT) certification.
Admissions advisors can provide more info about health IT programs and curriculum, admissions and start dates, career placement, tuition costs, and personalized financial aid options.
Health Information Manager Resources