Health Information Management Degrees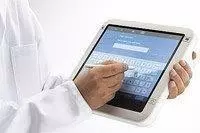 Driven by government legislation and financial incentives for healthcare practices to implement standardized electronic medical records and data policies, the US Bureau of Labor Statistics projects 11% growth in health IT employment from 2020 to 2030, faster than the 8% average for all occupations.
One of the key factors to look for in a health information management degree is CAHIIM-accreditation. CAHIIM - the Commission on Accreditation for Health Informatics and Information Management Education - guarantees that an accredited program delivers the skills, education and job marketability to succeed in health IT. Furthermore, graduates of CAHIIM-accredited programs qualify for the desirable health information management credentials from AHIMA, including the Registered Health Information Technician (RHIT) and Registered Health Information Management Administrator (RHIA) certificates.
Find health information programs that align with your goals.
Featured CAHIIM-accredited health information management programs:
CAHIIM-Accredited Bachelors Programs
CAHIIM-accredited bachelor degrees in health information management, health IT, and health informatics surpass the minimum education requirements for entry-level healthcare IT jobs. Health information technology bachelor's typically include coursework and labs in healthcare administration, healthcare finance, and leadership principles that align with the requirements of HIM roles. A CAHIIM-accredited bachelors degree is also the minimum eligibility requirement to sit for AHIMA's Registered Health Information Administrator (RHIA) certification exam.
Request more information for detailed health IT curricula, start dates, job placement info, tuition costs and financial aid options. Admissions advisors reply promptly to inquiries from this site.
Bachelor of Science in Health Information Management
This CAHIIM-accredited online program combines key health IT concepts with computer science, data analytics, business and project management to help graduates become valuable assets in the field of health information management.
Program Highlights:
Includes Certification Preparation for:

Registered Health Information Management Administrator (RHIA)

Apply health information best practices to manage clinical classifications and reimbursements
Analyze health statistics and biomedical research data to improve organizational performance
Apply medical laws and ethics to decision-making in healthcare delivery and systems
Manage computer software and hardware to ensure effective data collection and analysis
Use proven leadership principles and project management tools to meet organizational goals
CAHIIM-Accredited Masters Programs
Graduates from one of the few existing CAHIIM-accredited masters programs in health IT and health informatics are the future executives and innovators in this field. Talented HIM graduate-level degree holders can experience the excitement and rewards of being a thought-leader in the fast-growing field of health information management.
Your admissions advisor can provide more information about health IT masters programs and certifications, admissions & start dates, career placement, tuition costs & personalized financial aid options.
Master of Science in Health Informatics (MSHI)
The online master degree in health informatics at University of Illinois at Chicago delivers an advanced education designed to help you affect change and bring innovation and leadership to health information management. Built on the MBA/Business School model, UIC's CAHIIM-accredited Health Informatics program is based in real world experience and practical skill application. Gain the knowledge you'll need to improve access to health data, define new standards in health information technology, and advance the overall delivery of quality patient care around the world.
Program Highlights:
Advanced Training in Health Care Communication Systems Management
Interpersonal, Organizational, and Mass Communication Theories
Leadership Development Unique to the Health Informatics Profession
Health Care Information Security, Risk Assessment and Mitigation
Successfully Manage Health Care IT Vendors and Suppliers
Vital Social and Organizational Issues in Health Informatics
CAHIIM-Accredited Associate Programs
Entry-level positions in health information management typically require an associate degree in a health IT discipline. Completing a CAHIIM-accredited associates program is also the minimum eligibility requirement for AHIMA's desirable Registered Health Information Technician (RHIT) certification.
Admissions advisors can provide more info about health IT programs and curriculum, admissions and start dates, career placement, tuition costs, and personalized financial aid options.
Associate of Science - Health Information Management (HIM)
This CAHIIM-accredited associate degree covers the skills and knowledge to gain entry- to mid-level health information management jobs in a variety of settings, including hospitals, extended care facilities, insurance brokers, government health care agencies, and health IT software vendors. Graduates will be eligible to achieve AHIMA's sought-after Registered Health Information Technician (RHIT) certification.
Program Highlights:
Collect, Analyze and Manage Electronic Health Records
Wield the Latest Clinical Software Systems & Applications
Study Medical Billing, Coding & Health Care Classifications
Master the Terminology (Anatomy, Conditions, Rx, Procedures, etc.)
Protected Health Information Ethics and Legal Standards
Train On-Campus or via Flexible Online Learning Programs
Health Information Manager Resources