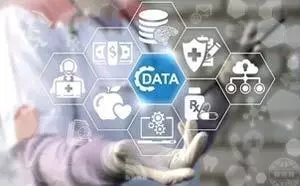 Focused on the management of electronic medical data to improve patient care, health information management (HIM) is a rapidly growing field at the intersection of healthcare and technology. To meet this growing demand, higher learning institutions offer a range of educational pathways, with health information management degrees at the associate, bachelor's, and master's levels. Each degree level provides unique career opportunities, depth of knowledge, certification eligibility, and job prospects.
This page will provide an overview of HIM degrees, featuring a comparison of associate, bachelor's and master's programs in health information management to help you make an informed decision. We'll also highlight some of the best online degrees in health information management and related disciplines.
Featured Health IT Programs
Explore high-quality, online training programs in health information technology and related fields.
Contact these schools to learn more about programs, transferring credits, tuition & aid.
Southern New Hampshire University
Top Health IT Programs:
Penn Foster
Top Health IT Programs:
Health Information Management Degree Levels
Choosing the right HIM degree depends on numerous factors, including your professional goals, available time for study, and financial resources. While an HIM associate degree can provide a foothold in the field, a bachelor's or master's in health information management can offer long-term benefits like increased earning potential and job opportunities. As the healthcare industry continues to digitize and the demand for health information managers grows, all degree levels in this field can offer promising careers.
Let's dig a little deeper into the levels of HIM degrees.
Associate Degree in Health Information Management
An HIM associate degree can serve as an excellent gateway into this field. This 2-year program covers foundational concepts such as medical terminology, health data standards, and the basic principles of health information management. Graduates from an associate degree in HIM are often qualified for roles such as health information technician, coding specialist or medical biller, all of which are vital to the healthcare industry's administrative backbone.
Bachelor's Degree in Health Information Management
A bachelor's degree in HIM typically takes four years to complete as a full-time student, and delves into more advanced topics like healthcare statistics, data analysis, health informatics, and healthcare management. It provides a deeper understanding of the field and prepares graduates for careers such as health information manager, health data analyst, and medical compliance officer. Additionally, students pursuing a health information management bachelor's may have the option to specialize in a marketable HIM niche like data analytics or privacy.
Master's Degree in Health Information Management
A health information management master's degree provides advanced education and an in-depth understanding of the complexities of medical data management. This program usually takes two years to complete after earning your HIM bachelor's, and often requires a thesis or a capstone project. Coursework in an HIM master's program may include advanced healthcare informatics, leadership in health organizations, healthcare law and policy, and strategic planning. HIM master's degree graduates will be prepared to step into leadership roles such as health information executive or director of HIM.
CAHIIM-Accredited HIM Programs
One of the key factors to look for in a health information management degree is CAHIIM-accreditation. CAHIIM - the Commission on Accreditation for Health Informatics and Information Management Education - guarantees that an accredited HIM program delivers the skills, education and job marketability to succeed in the field. Furthermore, graduates of CAHIIM-accredited programs qualify for the sought-after health information management certifications from AHIMA, including the Registered Health Information Technician (RHIT) and Registered Health Information Management Administrator (RHIA) credentials.
Request information to learn about programs and start dates, tuition costs, financial aid and more. Admissions advisors reply promptly to inquiries from this site.
Southern New Hampshire University
CAHIIM-Accredited Online Bachelor's
Prep for AHIMA RHIA Certification
Health Information Best Practices
Coding and Classification Systems
Search IT courses and degree programs by job role, technology platform & major.
Health Information Manager Resources