ISACA Certifications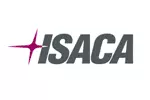 ISACA certifications validate the skills to secure the modern enterprise.
Smart enterprises recognize the value of employing top-notch information security specialists to manage the risks and costs associated with cyber crime. Becoming ISACA certified is one of the best ways to prove you have the skills and knowledge to secure the modern enterprise against escalating threats.
ISACA certifications are vendor-neutral and job role specific. Each of Isaca's four available credentials concentrates on a key aspect of enterprise security, i.e., systems auditing, governance, risk control and security management. This laser-focus on the top security job roles is a key ingredient of what makes these certificates so desirable.
Government agencies also use ISACA certifications as benchmarks when hiring personnel who will have access to privileged data, opening the door to a range of lucrative public sector positions.
ISACA Salaries
ISACA certification holders are among the highest paid IT professionals. Foote Partners just released its widely-respected IT Skills and Certifications Pay Index (ITSCPI), wherein all four ISACA credentials placed in the top ten highest paying certifications.
Here is the average salary by ISACA certification in North America:
Certification in the Governance of Enterprise IT (CGEIT): $135,000
Certified Information Security Manager (CISM): $122,000
Certified in Risk and Information Systems Control (CRISC): $119,000
Certified Information Systems Auditor (CISA): $99,000
Source: Payscale.com
Benefits of ISACA Certification
ISACA certifications consistently rank among the top paying security credentials.
Widely trusted and respected by executives and front-line security analysts alike.
Tailored for today's most sought-after cyber security competencies and job roles.
Becoming ISACA certified proves you are dedicated to your IT security career path.
Join an active network of like-minded pros and thought-leaders in the security field.
ISACA certs qualify you for a variety of coveted military and government security jobs.
ISACA Certifications List
Certified Information Systems Auditor (CISA) | CISA certification is the gold-standard credential for Information Systems Auditors. CISA certified systems auditors have the skills and expertise to audit computer systems, manage vulnerabilities, institute security controls and oversee compliance at the enterprise level.
Certified Information Security Manager (CISM) | CISM covers four vital domains in cyber security management: security governance, risk management, security program creation and incidence response. The key differentiator of CISM is its focus on the big picture, i.e., how to use information security to advance top-level business goals.
Related: Compare CISM Bootcamps.
Certified in Risk and Information Systems Control (CRISC) | CRISC certification demonstrates a mastery of IT and enterprise risk management. Calculating and mitigating risk is a coveted skill in enterprise IT; talented CRISC certified pros make significant contributions to the business and are rewarded in kind.
Certified in the Governance of Enterprise IT (CGEIT) | CGEIT validates expertise in the principles and real-world applications of enterprise IT governance. CGEIT certified professionals have the credibility to ensure good governance, which reduces unforeseen security issues and helps to formulate an agile response to any surprises that still arise.
ISACA Certification Training
Browse certification prep boot camps, accredited degrees and self-paced online courses matching ISACA certifications and related career paths.
Admissions consultants can provide more information about programs and curriculum, ISACA careers and certification tracks, course start dates, tuition costs and personalized financial aid options.
Got targeted learning goals? Many schools offer individual courses and certificates from 2-4 year degrees.
Southern New Hampshire University
Design, Manage & Secure Networks
Detect and Prevent Network Breaches
Cyber Incident Response & Investigation
Prepare for In-Demand IT Certifications
Capella University
Identify and Manage Cybersecurity Risk
Secure Network Design and Engineering
Network Architecture and Cyber Ops
NSA & DHS Approved Security Program
Strayer University
Network Hardware & Operating Systems
Database and Info Systems Management
Programming & Web Design Essentials
Introduction to Information Security
Search IT courses and degree programs by job role, technology platform & major.
About ISACA
Formerly known as the Information Systems Audit and Control Association, ISACA now goes by its acronym only. ISACA is a nonprofit membership association and world-class certifying body in the information security domain. ISACA aims to help its members, employers and certification holders maximize value and minimize risk pertaining to information and technology.