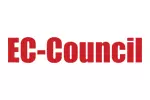 EC-Council certifications validate skills and expertise in the field of IT security.
As computer crimes continue to escalate in scale and complexity, organizations are hiring record numbers of trained and certified IT security specialists to combat hackers, malicious attacks and security threats. EC-Council certifications prove your real-world skills and qualifications in today's most demanded computer security domains, including, ethical hacking, computer forensics, network security and penetration testing, helping to move you to the top of the list for a wide range of private and public sector positions in information security.
"To beat a hacker, you need to think like one!" is is the motto of EC-Council's flagship certification - Certified Ethical Hacker (CEH) - and the epitome of its stance on IT security training and certification. EC-Council certification training first teaches you how to "be" a cyber criminal, because understanding the motivations, tricks and techniques of attackers is the first step in making you the ultimate weapon against attack. EC-Council certifications measure your skills in the latest information security tools, technologies, prevention methods and countermeasures.
EC-Council credentials are used by a variety of government organizations - including the National Security Agency and the Department of Defense - to clear government personnel and contractors for privileged access to sensitive data, and recognized worldwide as a trusted indicator of advanced skills and qualifications in the IT security field.
EC-Council Certification Salaries
Average salaries for EC-Council certified professionals:
LPT: Licensed Penetration Tester salary: $86,000
CHFI: Computer Hacking Forensic Investigator salary: $88,000
CEH: Certified Ethical Hacker salary: $90,000
ENSA: Network Security Administrator salary: $92,000
ECSA: Certified Security Analyst salary: $92,000
Salary by EC-Council Certificate (USA)
Source: Payscale.com
In-Demand EC-Council Certifications: