Best Computer Science Schools in the US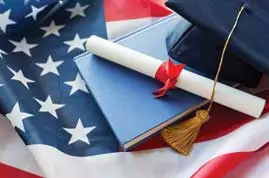 Research the top computer science schools in America.
Computer science is one of the most lucrative and fast-growing fields in today's workforce. The computing and IT job market is projected to grow by 15% over the next decade (more than triple the 5% average growth for all occupations) with a current median wage of $97,430 (versus $45,760 for all jobs), according to the US Bureau of Labor Statistics.
While a college education isn't mandatory to launch a successful career, earning a specialized degree in computer science is still one of the best decisions you can make for your future. The average starting salary for graduates of a computer science bachelor's in the class of 2021 was $81,202, compared to $55,911 for all majors in this undergraduate class, per the National Association of Colleges and Employers (NACE). Graduates of CS master's programs entered the workforce with an average wage of $102,782, making comp-sci the only major to break six-figures at the graduate level.
Find schools that align with your goals.
The best computer science program for you will depend on multiple factors, including your interests, budget, learning style and career goals. Regardless of your path, using these pages to compare the best computer science schools in the US is a great place to start.
Click on the states below to compare the best accredited programs in computer science. Each page includes the state's top-ranked campus and online computer schools, the highest paying cities and comp-sci career paths in-state, answers to frequently asked questions from prospective students and more.
Click on each state to explore its best CS schools:
Best Computer Science Colleges
Top Online Computer Science Programs
These accredited online computer schools are currently enrolling students.
Southern New Hampshire University
Featured Computer Science Programs:
BS in Cybersecurity
BA in Game Art and Development
BS in Computer Science - Software Engineering
Capella University
Featured Computer Science Programs:
BS in IT, Minor: Microsoft or Cisco Networking
BS in IT, Minor: Data Analytics
MS in IT - Project Management
Sponsored Schools
The best computer science schools in the US are updated continually to reflect the latest rankings and data.