Best Computer Science Schools in Minnesota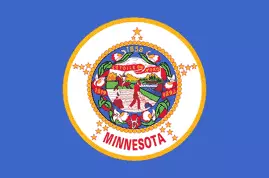 Research the top computer science schools in Minnesota.
Minnesota's best school for computer science is the University of Minnesota in Twin Cities - a top-ranked national institution. Another plus for students in Minnesota is the Midwest Student Exchange Program which lets Minnesotans attend select schools in neighboring states at a discount. MSEP keeps the tuition down to no more than 150% of the in-state fee for public universities or 10% off for private schools. MSEP participating states include Indiana, Kansas, Wisconsin, Missouri, Ohio & North Dakota.
The North Star State has a lot to offer. Pros of living in Minnesota include a strong job market featuring the headquarters of Fortune 500 companies like 3M, Target & General Mills, and a slew of outdoor activities for nature enthusiasts. Potential drawbacks include harsh winters and mosquito-filled summers due to the state's ubiquitous lakes.
Featured Computer Science Programs
These accredited online computer schools are currently enrolling students.
Southern New Hampshire University
Featured Computer Science Programs:
BS in Cybersecurity
BA in Game Art and Development
BS in Computer Science - Software Engineering
Capella University
Featured Computer Science Programs:
BS in IT, Minor: Microsoft or Cisco Networking
BS in IT, Minor: Data Analytics
MS in IT - Project Management
CS Schools in Minnesota
Compare the best computer science colleges in Minnesota.
University of Minnesota
University of Minnesota's College of Science and Engineering consistently ranks among the nation's top schools for computer science. Factors that make UMN the best computer science school in Minnesota include state-of-the-art labs for emerging disciplines like nanotechnology, biomedical engineering and earthquake simulation, a decorated CS faculty, and a beautiful high-tech campus.
Graduate and Undergrad CS programs in:

Computer Science and Engineering
Aerospace Engineering & Mechanics
Medical Device Innovation
Software Engineering
Cyber Security
Materials Science & Engineering

Campus Locations:

UMNTC: 117 Pleasant St. | Minneapolis MN, 55455
University of St. Thomas
With small class sizes, world-class instruction and a CS curriculum focused on real-world application, it's no surprise that University of St. Thomas is among the top-ranked computer science schools in Minnesota. Undergraduate comp-sci students participate in the senior design clinic, a two-semester program where teams of students engage with practical engineering problems posed by real organizations.
Computer science degrees include:

Master's Degrees in Electrical, Mechanical, Manufacturing, and Systems Engineering
Graduate Certificates in Medical Device Management, Technology Leadership & Manufacturing Systems
Bachelor's Degrees in Civil, Electrical, Mechanical and Computer Engineering
Fast Track Computer Science Master's Degree (B.S. + M.S. in 5 years)

Campus Locations:

St. Thomas School of Engineering | 2115 Summit Ave, OSS 100 | St. Paul Minnesota, 55105
Top Paying IT Careers in Minnesota
For those who want to work in-state after graduating CS school in Minnesota, here's how much you can earn in the state's top paying tech roles.
Source: U.S. Bureau of Labor Statistics
Regional Tech Salaries in Minnesota
These cities and metropolitan areas in Minnesota pay the highest salaries to IT professionals.
| Location in Minnesota | Hourly IT Salary | Annual IT Salary |
| --- | --- | --- |
| Minneapolis-St. Paul-Bloomington, MN-WI | $47.85 | $99,530 |
| Rochester, MN | $39.81 | $82,800 |
| Duluth, MN-WI | $38.88 | $80,870 |
| St. Cloud, MN | $37.22 | $77,410 |
| Mankato-North Mankato, MN | $36.38 | $75,670 |
Source: U.S. Bureau of Labor Statistics
Frequently Asked Questions
Here are some commonly asked questions from prospective computer science students in Minnesota.
What's the best school for computer science in Minnesota?
University of Minnesota in the Twin Cities (Minneapolis and Saint Paul) is the best college for computer science in Minnesota. US News & World Report ranks UMTC as Minnesota's top computer science school.
Online Computer Schools in Minnesota
These top-rated online CS schools are accepting applicants from Minnesota.
Capella University
Capella University offers online computer science degrees that focus on the skills, platforms and certifications that drive the industry.
Computer Science Programs in:

Data Management and Analytics
Information Assurance & Cybersecurity
Networking with Cisco & Microsoft Technologies
Web and Software Development
Colorado State University Global
CSU Global offers top-rated online degrees in computer science that are affordable, flexible and align with trends in the information technology workforce.
Featured IT and CS Programs:

Bachelor of Science in Computer Science
Bachelor of Science in Information Technology
Bachelor of Science in Cybersecurity
Master's of Information Technology Management
Search IT courses and degree programs by job role, technology platform & major.