Microsoft Certifications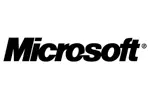 Microsoft certifications validate the skills to implement business solutions using Microsoft technologies.
Microsoft provides the core business and productivity software that organizations depend on. Regardless of your industry or career path, having a clear understanding of Microsoft technologies (and the certifications to back it up) will help accelerate your IT career.
Microsoft is continually updating its certification program to align with the latest technologies and job roles. As of 2019, the Microsoft Certified Professional (MCP) program has three key skill levels: Technology Associate (MTA), Solutions Associate (MCSA), and Solutions Expert (MCSE/MCSD).
Featured Microsoft Training Programs
Explore high-quality, flexible online programs that feature Microsoft technologies and certification prep.
Contact these schools to learn about start dates, transferring credits, financial aid & more.
Southern New Hampshire University
Top Microsoft Programs:
Microsoft's latest certification program also features recertification. Dependent on the certification(s) held, recertification requires MCPs to take an additional exam(s) every few years to ensure their skill set aligns with the latest job roles and Microsoft technologies. Recertification increases the value of Microsoft credentials by proving that an MCP's skills are always up-to-date.
Three Levels of Microsoft Certifications
TECHNOLOGY ASSOCIATE
Microsoft Technology Associate (MTA) certifications demonstrate fundamental knowledge in a key technical discipline, such as software development, databases, networking and security. These certificates are designed for students and individuals not yet working in the IT industry, but who plan on beginning a career in one of these vital tech domains. MTA certifications demand no prerequisites, and are not required to reach the next levels of Microsoft certification.
SOLUTIONS ASSOCIATE
Microsoft Certified Solutions Associate (MCSA) certifications are designed for working IT professionals and job-seekers in the early stages of their career. MCSA certifications demonstrate the ability to build on-site and cloud-based solutions in one of Microsoft's core technology platforms, e.g., Windows Server, Windows Client, SQL Server, Azure or Office. Solutions Associate certificates are a prerequisite to reach Microsoft's expert-level credentials.
Other Microsoft Certifications
Microsoft Office Specialist (MOS)
MOS certifications are the only credential to validate hands-on skills in the ultra-popular productivity apps in Microsoft Office, i.e., Word, Excel, PowerPoint, Access and Outlook. Whether you want to advance your career or simply increase your personal productivity, earning a Microsoft Office Specialist certification will take your skills to the next level and demonstrate your expertise.
Microsoft Certified Trainer (MCT)
Microsoft Certified Trainers are the technical experts and leading instructors of Microsoft technologies. MCTs are the only individuals allowed to deliver Microsoft-authorized classes and certification prep using Microsoft Official Curriculum (MOC) courseware and labs. Getting MCT certified opens up a range of career opportunities at computer training centers, universities, and public & private organizations that conduct in-house training.
Retired Microsoft Certifications
When a Microsoft certification is retired it means the requisite exams are no longer available and no new certificates will be issued. Retirement of certifications typically occurs after a new software launch or major change to the underlying technology or job role, plus a period of time passing to where the old tech is either no longer supported or not popular enough. However, previously-earned, retired Microsoft credentials can still have value in the job market, especially if the certification proves expertise in a Microsoft technology that is still widely used by businesses. All that said, pursuing the most current Microsoft certifications is your best bet for long-term career success (unless your current/prospective employer specifically requests a previous version) as many Microsoft certifications are backwards compatible for the most recent and popular technology versions.
Microsoft Certified Systems Engineer (MCSE)
Before Microsoft introduced the MCTS and MCITP certifications in 2007, the MCSE was the go-to credential for IT professionals specializing in Microsoft server technologies. MCSE certificates demonstrate skills in designing, implementing and administering business solutions based on Windows Server 2000 or 2003. MCSEs can perform a variety of job roles including network analyst, systems analyst, systems engineer, IT support engineer and technical consultant.
Microsoft Certified Technology Specialist (MCTS) certifications validate technical skills in a specific Microsoft product, e.g., SharePoint or Windows. Typical skills measured by MCTS certificates include implementing, troubleshooting, building on and debugging a particular Microsoft technology. MCTS certifications distinguish you from competing job candidates by demonstrating in-depth knowledge of the Microsoft technologies you can use.
Microsoft Certified Professional Developer (MCPD) certifications are designed for programmers and developers, while Microsoft Certified IT Professional (MCITP) certifications designate IT professionals with a non-development focus. Where the MCTS certification proved your skills in a single Microsoft technology, IT Professional & Developer certificates validate expertise across multiple technologies for a specific job role, e.g., Database Administrator or Enterprise Desktop Support Technician. Typical skills measured by MCPD and MCITP certifications include designing, deploying, operating, integrating and optimizing the technologies for your IT job role.
Microsoft Certified Architect (MCA) certifications help the highest-achieving professionals in IT architecture distinguish their expertise. The skills requirements for MCA certification are rigorous and culminate in an oral review by a prestigious board of your peers. Candidates for this high-end Microsoft certification have been working in IT for over 10 years and acting in an architect capacity for at least 3 years.
Microsoft Certified Solutions Master (MCSM) certifications recognize the preeminent IT professionals in their area of expertise. MCSM certification-holders have the deep technical skills and real-world experience to plan, design and implement complex business solutions for on-premise, cloud-based and hybrid enterprise environments using a wide range of technologies. The MCSM certification is the pinnacle of the Microsoft's new MCP program, and one of the most difficult IT certifications to achieve.
Benefits of Microsoft Certifications for Individuals
Microsoft Certified Professionals gain market-relevant skills that employers recognize and respect.
Earning the latest Microsoft certifications proves you are up-to-date with new Microsoft releases.
Passing Microsoft certification exams demonstrates advanced technical problem-solving skills.
Microsoft certifications help distinguish you from competing job candidates for IT positions.
Committing the time and resources to earn Microsoft certifications proves career dedication.
MCPs gain access to a huge global community of certified professionals, featuring exclusive
networking opportunities, conferences, parties, training sessions and special events.
Microsoft Certified Professionals have access to exclusive online career-building resources including:

Microsoft Transcript Tool - Share password-protected transcripts with hiring managers and employers.
Microsoft Certificate Manager - Create, download and print customized certificates of IT achievement.
Logo Builder - Design custom logos to enhance your brand and highlight your Microsoft certifications.
Benefits of Microsoft Certifications for Businesses
MCPs have the skills and expertise to maximize the ROI of Microsoft software and hardware.
Microsoft Certified Professionals are proven to be more efficient and productive in the workplace.
Businesses employing MCPs can leverage the power of the Microsoft brand to attract and win new business.
Companies employing Microsoft Certified Professionals experience less downtime and lower employee turnover.
Microsoft Courses & Degrees
Compare accredited degrees, certification exam prep, and self-paced online courses in Microsoft technologies and related fields.
Admissions advisors can provide more info about Microsoft programs and start dates, transferring credits, IT certification tracks, tuition and financial aid.
Got targeted learning goals? Many schools offer individual courses from accredited degrees.
Southern New Hampshire University
Network Design, Security & Management
Detect and Prevent Network Breaches
Cyber Incident Response & Investigation
Prepare for In-Demand IT Certifications
Capella University
Learn Cisco, Microsoft & Linux Platforms
Microsoft Azure & AWS Cloud Computing
Design and Manage Enterprise Networks
Information Assurance & Network Security
Georgetown University
Managing Technology and IT Staff
Ethics in Technology Management
Enterprise Modernization Strategy
Information Security Management
Microsoft Certified Professional (MCP) Salaries
Average Salary for Microsoft Certified Professionals:
MOS: Microsoft Office Specialist: $53,000
MTA: Microsoft Technology Associate: $55,000
MCDST: Microsoft Certified Desktop Support Technician: $57,000
MCSA: Microsoft Certified Solutions Associate: $59,000
MCSA: Microsoft Certified Systems Administrator: $73,000
MCT: Microsoft Certified Trainer: $80,000
MCTS: Microsoft Certified Technology Specialist: $84,000
MCITP: Microsoft Certified IT Professional: $90,000
MCSE: Microsoft Certified Systems Engineer: $91,000
MCPD: Microsoft Certified Professional Developer: $94,000
MCDBA: Microsoft Certified Database Administrator: $96,000
MCAD: Microsoft Certified Application Developer: $97,000
MCSE: Microsoft Certified Solutions Expert: $97,000
MCSD: Microsoft Certified Solutions Developer: $100,000
MCA: Microsoft Certified Architect: $113,000
Mean annual salary by Microsoft certification class.
Source: Payscale.com
About Microsoft
Founded in 1975, Microsoft (NASDAQ: MSFT) is currently the worldwide leader in computer software, IT services and business solutions that help students, career-minded individuals and organizations reach their full potential.
Microsoft®, Microsoft® Logos, and Microsoft® Certifications are either registered trademarks or trademarks of Microsoft Corporation in the United States and/or other countries.