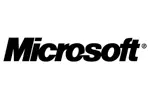 Microsoft certifications validate the skills to implement business solutions using Microsoft technologies.
Microsoft provides the core business and productivity software that organizations depend on. Regardless of your industry or career path, having a clear understanding of Microsoft technologies (and the certifications to back it up) will help accelerate your IT career.
Microsoft is continually updating its certification program to align with the latest technologies and job roles. As of 2019, the Microsoft Certified Professional (MCP) program has three key skill levels: Technology Associate (MTA), Solutions Associate (MCSA), and Solutions Expert (MCSE/MCSD).
This chart illustrates the current levels of Microsoft certification: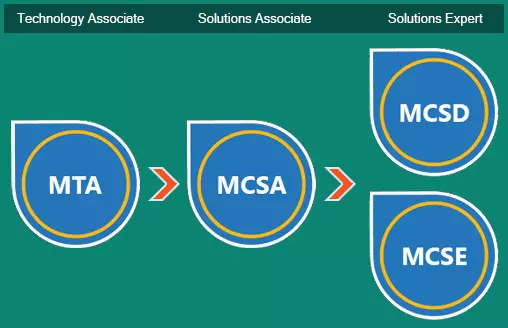 Scroll down for a description of each certification level with links to marketable certificates in each category.
Microsoft's latest certification program also features recertification. Dependent on the certification(s) held, recertification requires MCPs to take an additional exam(s) every few years to ensure their skill set aligns with the latest job roles and Microsoft technologies. Recertification increases the value of Microsoft credentials by proving that an MCP's skills are always up-to-date.
Three Levels of Microsoft Certifications
Other Microsoft Certifications
Retired Microsoft Certifications
When a Microsoft certification is retired it means the requisite exams are no longer available and no new certificates will be issued. Retirement of certifications typically occurs after a new software launch or major change to the underlying technology or job role, plus a period of time passing to where the old tech is either no longer supported or not popular enough. However, previously-earned, retired Microsoft credentials can still have value in the job market, especially if the certification proves expertise in a Microsoft technology that is still widely used by businesses. All that said, pursuing the most current Microsoft certifications is your best bet for long-term career success (unless your current/prospective employer specifically requests a previous version) as many Microsoft certifications are backwards compatible for the most recent and popular technology versions.
Benefits of Microsoft Certifications for Individuals
Microsoft Certified Professionals gain market-relevant skills that employers recognize and respect.
Earning the latest Microsoft certifications proves you are up-to-date with new Microsoft releases.
Passing Microsoft certification exams demonstrates advanced technical problem-solving skills.
Microsoft certifications help distinguish you from competing job candidates for IT positions.
Committing the time and resources to earn Microsoft certifications proves career dedication.
MCPs gain access to a huge global community of certified professionals, featuring exclusive
networking opportunities, conferences, parties, training sessions and special events.
Microsoft Certified Professionals have access to exclusive online career-building resources including:

Microsoft Transcript Tool - Share password-protected transcripts with hiring managers and employers.
Microsoft Certificate Manager - Create, download and print customized certificates of IT achievement.
Logo Builder - Design custom logos to enhance your brand and highlight your Microsoft certifications.
Benefits of Microsoft Certifications for Businesses
MCPs have the skills and expertise to maximize the ROI of Microsoft software and hardware.
Microsoft Certified Professionals are proven to be more efficient and productive in the workplace.
Businesses employing MCPs can leverage the power of the Microsoft brand to attract and win new business.
Companies employing Microsoft Certified Professionals experience less downtime and lower employee turnover.