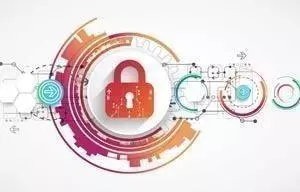 As cyber attacks continue to escalate in frequency and devastation, cyber security has become one of the most sought-after disciplines in the modern workforce. In fact, the US Bureau of Labor Statistics projects the job market for
cyber security specialists
to grow by 35% from 2021 to 2031, seven times faster than the 5% average growth rate for all occupations. With skyrocketing demand for skilled professionals, many are turning to cyber security bootcamps for fast-tracked training and certification.
In this article, we will provide an overview of cyber security bootcamps, explore the costs and benefits of this popular training format, answer questions from prospective students, and list some of the top cyber security bootcamps available today.
What is a Cyber Security Bootcamp?
A cybersecurity bootcamp is an intensive, accelerated training program that covers the skills you need to launch a career in cyber security. Typical subjects in a cyber security bootcamp include network security, penetration testing, security analytics, digital forensics and cyber governance.
Cyber security boot camps typically last 2 to 6 months, with a tuition ranging from $6,000 to $18,000. Many cyber-sec bootcamp providers offer scholarships and financial aid for qualifying students.
Because of their intensive nature, cyber security bootcamps usually include at least some portion of live instructor-led training. This differs from self-paced online programs which allow you to learn on your own schedule.
Why Attend a Cyber Security Bootcamp?
One key benefit of cyber security bootcamps is the accelerated training format. Bootcamps are designed to be intensive and fast-paced, allowing students to gain a wealth of job-ready skills in the shortest possible time frame.
Another advantage of cyber security bootcamps is their hyper-relevant curriculum. Unlike other education options, cyber security bootcamps target the skills and positions that employers need to fill right now. This job-role expertise is invaluable for those seeking to enter the field.
The best cyber security bootcamps offer career support after graduation. Many bootcamp providers have partnerships with companies in the industry, providing graduates the opportunity to connect with potential employers and access job placement services.
How to Choose a Cyber Security Bootcamp
Several factors should be considered when choosing a cyber security bootcamp. The first and foremost factor is curriculum. Make sure the Cyber-Sec Bootcamp you choose covers skills and certifications that align with your career goals. If you're unsure where to begin, browse cybersecurity jobs in your area and seek out a bootcamp curriculum that meets the requirements of the jobs you want. And keep an eye out for the in-demand cyber security skills listed below.
Instructor quality is also vital. The leading cyber security bootcamps are taught by experts who are (or were) successful practitioners in the field. Find out as much as you can about your cyber bootcamp instructors, course designers and providers.
Finally, consider the cost of the cyber security bootcamp and available financing options. Many bootcamps offer scholarships, financial aid, loans and payment plans to make the program more accessible to learners.
Skills to Look For in a Cyber Security Bootcamp
These are some of the most sought-after cyber security skills right now, and those you should seek out in a boot camp. Keep in mind that the cyber security field evolves quickly, and new skills and technologies are always emerging.
Network security: In-depth knowledge of network security technologies and practices, including firewalls, intrusion detection and prevention systems, and virtual private networks (VPNs).
Cloud security: Experience securing data and systems in today's leading cloud platforms - namely Amazon Web Services (AWS), Google Cloud and Microsoft Azure.
Penetration testing: The ability to exploit vulnerabilities in computer systems, applications and networks to identify weaknesses and increase resilience.
Security analytics: The use of big data and machine learning techniques to analyze security data and detect threats.
Identity and access management (IAM): Expertise in managing user identities and permissions, including authentication, authorization and access control.
Secure application development: Knowledge of secure software development principles, threat modeling, and secure coding practices.
Cyber security standards and regulations: Knowledge of key info-sec regulations - such as the EU's General Data Protection Regulation (GDPR) and the Payment Card Industry Data Security Standard (PCI DSS) - and the ability to implement and maintain compliance.
Digital Forensics: The branch of forensic science concerned with the gathering of digital evidence to investigate and prosecute cyber crimes.
Cyber Security Bootcamps vs. College Degrees
Cyber security bootcamps and degree programs both have unique advantages and disadvantages.
Boot camps are designed to quickly equip individuals with the necessary expertise to start a career in cyber security. They are often more affordable and flexible than a traditional college degree and can be completed in less than six months.
On the other hand, college degrees in cyber security provide a comprehensive education in the principles of information security and its interdisciplinary counterparts. A college degree can also unlock better long term job prospects and higher salaries than a boot camp, as well as opportunities for further education. However, college degree programs are more costly and time-consuming than bootcamps.
Ultimately, the choice between a cyber security boot camp and a college degree will depend on your resources, current education level and career goals. If you're looking to quickly enter the field with hands-on expertise, a boot camp may be the best option. If you're seeking a comprehensive education with better long-term prospects but a longer timeline, a degree may be the better fit.
Southern New Hampshire University
Design, Manage & Secure Networks
Detect and Prevent Network Breaches
Cyber Incident Response & Investigation
Prepare for In-Demand IT Certifications
Capella University
Identify and Manage Cybersecurity Risk
Secure Network Design and Engineering
Network Architecture and Cyber Ops
NSA & DHS Approved Security Program
Strayer University
Network Hardware & Operating Systems
Database and Info Systems Management
Programming & Web Design Essentials
Introduction to Information Security
Search IT courses and degree programs by job role, technology platform & major.
Frequently Asked Questions
IT and education insiders answer common questions from prospective students in cyber security bootcamps:
Can I get a job with a cyber security bootcamp?
Yes, you can land a job after completing a cyber security bootcamp. While there are no guarantees in cyber security or any other field, bootcamps are tailored to the skills and positions that employers need to fill, leaving graduates of cyber security boot camps well-positioned to get hired.
How much does a cyber security bootcamp cost?
Cyber security bootcamps typically cost $6,000 to $18,000. These costs vary by program duration, scope of lessons and the school. Many boot camp training providers offer loans, scholarships and financial aid for qualified applicants.
How long is a cyber security bootcamp?
Cyber security bootcamps typically take 2 to 6 months to complete. Program duration will vary depending on the variety and depth of skills and certifications earned. Cyber bootcamps that include training and exam prep for multiple vendor certificates can last up to 9 months or longer.
Is a Cyber Security Bootcamp Worth It?
Yes, cyber security bootcamps are definitely worth it. If your goal is to gain the most relevant skills and credentials in a relatively short time, and you have the flexibility in your schedule for instructor-led classes, then completing a bootcamp in cyber security is a great way to get there.