A detailed review of the top-ranked cybersecurity bachelor's programs online.
Cybersecurity, a.k.a. information security, is among the most lucrative and fastest growing segments of the IT workforce. The U.S. Bureau of Labor Statistics predicts a whopping 35% job growth for cybersecurity analysts from 2021 to 2031 with a median salary of $102,600. To put this into perspective, the average growth rate for all computer jobs is 15% and the rate for all jobs in the nation is 5%, while the median pay for all computer jobs and all jobs total is $97,430 and $45,760 respectively.
Earning a top-notch bachelor's degree is vital for entry into the field, as this is the minimum requirement for most cybersecurity roles. When it comes to pursuing a cybersecurity bachelor's online, you want a program that's relevant, engaging, affordable and convenient. Focusing on these categories and more, this page will break down the best accredited online bachelor's degrees in cybersecurity.
Our annual ranking of the top online bachelors in cybersecurity focuses on five key metrics: workforce relevance of the curriculum (30% of total score), student engagement (25%), affordability (20%), convenience (15%), and x-factors (10%). Click here for a thorough breakdown of our ranking methodology.
Here are the best online bachelor's degrees in cybersecurity for the 2023 to 2024 school year:
| | |
| --- | --- |
| 01 | Bachelor of Science in Cybersecurity & Policy | University of the Potomac |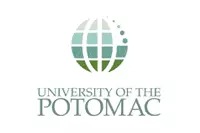 Based out of Washington DC, UOTP has a unique perspective on the information security marketplace which is reflected in its flagship cybersecurity bachelor's degree. This online program provides a solid background in both hands-on cyber skills including wireless network engineering and security management, as well as key policy topics like cyber law, organizational ethics, and privacy rights. The skills covered in this degree will be desirable in the private and public tech sectors for years to come.
Students in this cybersecurity bachelor's program will choose one of four concentrations, each delving deep into a sought-after vertical of the info-sec workforce: government contract management, healthcare management, information management, or international business management. We found each of these majors to have coursework in marketable skills and platforms.
Courses in this degree also prepare students to earn useful base-level IT certifications, including CompTIA A+, Network+ & Security+, and Microsoft credentials in the prevailing Windows OS.
Key Program Statistics
Credits to Graduate
180
Cost per Credit
$370
Learning Format(s)
Online, On-Campus (DC, VA)
Program Duration
4 years
Degree Completion Program †
No
| | |
| --- | --- |
| 02 | Bachelor's in Cyber Defense | Davenport University |
Davenport's online bachelor's degree in cyber defense scored high marks in relevance for its coursework in hot cybersecurity domains like wireless network security, disaster recovery, and digital forensics, as well as the administration and security of popular technology platforms from Cisco, Microsoft & Unix.
Our analysts like the wide range of pertinent IT and business electives that students can take to bolster this program, as well as the specialized majors that can be pursued - notably those in information assurance and health care information assurance - two desirable subgenres in the cyber security marketplace. Courses in this program also align with (ISC)2's CISSP certification, a valuable and sought-after cybersecurity management credential.
Davenport University is designated as a National Center of Academic Excellence in Cyber Defense Education (CAE-CDE) by the National Security Agency (NSA) and the Department of Homeland Security (DHS), adding some clout to their cyber defense bachelor's degree.
Key Program Statistics
Credits to Graduate
120
Cost per Credit
$565 (out-of-state) / $836 (MI residents)
Learning Format(s)
Online, Hybrid, On-Campus (MI)
Program Duration
4 years
Degree Completion Program †
No
| | |
| --- | --- |
| 03 | Three (3) Online Bachelor's in Cybersecurity | Maryville University of Saint Louis |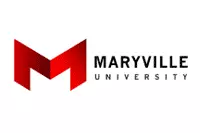 Maryville University has a distinctive and valuable IT security curricula where students choose one of three tracks: Offensive Cybersecurity, Defensive Cybersecurity, and General Cybersecurity. Each of these majors helps students prepare for a specific segment of the information security workforce with a specialized and marketable skill set.
Building on a strong foundation of IT and business courses, Maryville's online cybersecurity bachelor degrees feature relevant, cutting-edge courses like virtualization and cloud security, advanced ethical hacking, mobile device security, cyber policy, and digital forensics.
Another standout here is the breadth and quality of cybersecurity programs available besides the three bachelors, including both an undergraduate certificate and a masters degree in cybersecurity for those who want to continue their education.
Key Program Statistics
Credits to Graduate
128
Cost per Credit
$622
Learning Format(s)
Online
Program Duration
4 years
Degree Completion Program †
No
| | |
| --- | --- |
| 04 | Bachelor's in Cybersecurity | University of Charleston |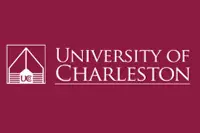 University of Charleston's online bachelors in cybersecurity is the only degree completion program that made the top five this year. Degree completion means this program is designed for aspiring cyber security analysts who already have a relevant associate degree and/or equivalent work experience. This also means that this program can be completed in as little as 2 years.
This cybersecurity bachelor's degree scored high marks for it's hyper-relevant curriculum, including courses like ethical hacking and countermeasures, security analysis, and advanced information security trends. Our experts also liked this degree for its integrated prep for desirable IT certifications, including CompTIA's A+ & Network+, EC-Council's Certified Ethical Hacker (CEH), and ISC2's Certified Information Systems Security Professional (CISSP). We also favored their inclusion of applicable soft skills training in areas like interpersonal communication and leadership.
As a degree completion program requiring only 60 additional credits (for qualified students) at a cost of $380 per credit, this entry comes in as one of this year's most affordable online bachelor's degrees in cybersecurity.
Key Program Statistics
Credits to Graduate
60
Cost per Credit
$380
Learning Format(s)
Online
Program Duration
2 years
Degree Completion Program †
Yes
| | |
| --- | --- |
| 05 | Bachelor of Science in Computer Science - Cybersecurity Engineering | CTU |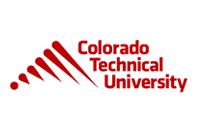 Colorado Technical University's online CS bachelors with the cybersecurity engineering concentration delves deep into the software side of information security, a fascinating and profitable subset of the field. This degree starts with a solid computer science foundation and builds into marketable programming and scripting languages like Python, SQL, Java, C++, and Linux. In addition to engineering the software, students will learn valuable cyber-sec concepts like software assurance, security in the cloud, mobile security, ethical hacking, and security compliance.
The massive selection of electives you can take to bolster this online degree program stood out to our experts who noted optional courses such as machine learning, data visualization, and business continuity and disaster recovery as extremely valuable in the infosec marketplace.
We also like CTU's "Fast Track" exams, a program that lets students test their existing knowledge of key course objectives and provides the opportunity to earn college credit for skills you already possess. Students in Fast Track can save up to 30% in degree completion time and tuition.
Key Program Statistics
Credits to Graduate
186
Cost per Credit
$340
Learning Format(s)
Online, On-Campus (CO)
Program Duration
4 years
Degree Completion Program †
No
Desirable Curriculum in a Cybersecurity Bachelor's Program
All of the factors that go into determining the best cybersecurity degrees are vital, but chief among these is the skills you will learn during the program, a.k.a. the curriculum. This is why program relevance is the most prominent score in our rankings. So you can be better equipped to judge additional training programs on your own, here are some of the key subjects and courses you should look for in a cybersecurity training program in 2023 and beyond:
Application Development Security
Network & Communications Security
Cybersecurity in the Cloud
Identity and Access Management
Mobile Device Security
Information Risk Management
Cybersecurity Incident Response
Ethical Hacking & Penetration Testing
Privacy Laws and Information Ethics
Digital Forensics and Cybercrime Investigation
Soft Skills: Problem Solving & Interpersonal Communication
Some online cybersecurity programs include either direct preparation and exam vouchers for sought-after certifications, or a curriculum that aligns with certifications so you can sit for the exam on your own. Marketable IT certifications to look for in a cyber-sec degree program include:
| Vendor | Cybersecurity Certification |
| --- | --- |
| CompTIA | Security+ |
| EC-Council | Certified Ethical Hacker (CEH) |
| (ISC)2 | Certified Information Systems Security Professional (CISSP) |
| ISACA | Certified Information Systems Auditor (CISA) |
| ISACA | Certified Information Systems Manager (CISM) |
| GIAC | Security Essentials Certification (GSEC) |
Jobs You Can Get with an Online Bachelors in Cybersecurity
Here are some popular roles you can pursue with an online cybersecurity bachelor's degree along with the salary for each position:
| Cyber-Sec Career Path | Average Salary |
| --- | --- |
| Penetration Tester | $117,772 |
| Network Security Engineer | $112,591 |
| Risk Manager | $106,841 |
| Cybersecurity Engineer | $101,163 |
| Cybersecurity Consultant | $93,950 |
| Information Security Analyst | $87,189 |
Source: Indeed.com
Online Cybersecurity Programs
Browse accredited online degrees in cybersecurity and related disciplines.
Admissions advisors can provide more info about cyber-sec programs and curriculum, admissions and start dates, tuition, financial aid & more.
Got targeted learning goals? Many schools offer individual courses from accredited degrees.
Search IT courses and degree programs by job role, technology platform & major.
† In a degree completion program, applicants must possess a previous degree or equivalent college credits to be admitted. For example, students can apply an existing associate degree or credits from an unfinished bachelor's to earn a 4-year degree with just two more years of study.