Database Administration Degrees & Courses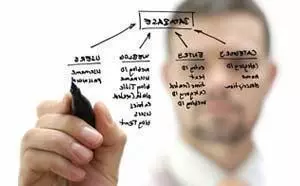 Each year, businesses generate massive amounts of electronic information, driving record demand for talented database administrators, developers and data analysts who can manage this data effectively.
Accredited universities and private computer schools alike offer training programs in today's hottest database management systems, including Microsoft SQL Server, Oracle, SQL and IBM DB2. Compare recommended database courses & degrees in the U.S. and online below.
Featured Database Programs
Bachelor of Science in Computer Science - Data Analysis
SNHU's online bachelor's degree in computer science with the data analysis concentration covers the necessary skills and platforms to manage the vast data stores of the modern enterprise. Graduates from this program will be prepared for job roles such as database administrator, business intelligence analyst, and big data specialist.
Program Highlights:
Create and Manage Structured Database Environments
Use Data Analysis to Meet Organizational Goals
Advanced Statistics for Science, Technology, Engineering & Mathematics (STEM)
Wield Emerging Tech in Cloud Computing, Artificial Intelligence (AI) and Machine Learning (ML) to Analyze Big Data for Actionable Intelligence
Bachelor of Science in IT: Data Management
This IT bachelor's degree with a minor in data management will prepare you for a range of lucrative careers in information processing, database administration and beyond. Core curriculum in this online program features marketable STEM topics like information security, computer programming, network management and discrete mathematics, along with the necessary skills to apply these principles to organizational objectives.
Program Highlights:
Advanced Training in Database Administration
Data Architecture and Metadata Design
Business Intelligence Tools and Techniques
Legal and Ethical Issues in Data Management
Data Modeling Standards and Best Practices
Cloud-Based Data Distribution & Virtualization
Database Certificates, Courses & Degrees
Compare undergraduate & graduate degrees, professional certificates, and self-paced online courses matching the database administrator career path.
DBA Career Resources