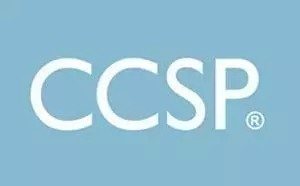 A comprehensive guide to the best CCSP certification bootcamps for 2023.
The growing importance of cloud computing has skyrocketed the demand for cloud security experts who can project these vital systems. The Certified Cloud Security Professional (CCSP) certification from (ISC)2 is among the most sought-after qualifications to prove your expertise in this field. Attending a dedicated CCSP bootcamp is one of the best ways to prepare for this cloud security certificate.
In this article, we will identify some of the best CCSP bootcamps you can attend in 2023. We'll also highlight the costs and benefits of these programs, outline the CCSP curriculum, and answer FAQs from prospective students to help you choose the best CCSP bootcamp for your needs.
CCSP Bootcamp Overview
Average Cost: $2,500 - $4,500
Duration: 5 to 6 days (with 8-10 hours of daily study)
Format: Live, instructor led training. Online or in-person.
Level: Intermediate. 3 to 5 years of IT security experience.
Exam Prep: (ISC)2 Certified Cloud Security Professional (CCSP)
CCSP Bootcamp Curriculum
The leading CCSP bootcamps provide expert review and hands-on training in the six domains of (ISC)2's CCSP Common Body of Knowledge (CBK). The 6 CCSP knowledge domains and their average weight in the CCSP certification exam are as follows:
| CCSP Certification Domain | Exam Weight |
| --- | --- |
| Cloud Concepts, Architecture and Design | 17% |
| Cloud Data Security | 20% |
| Cloud Platform and Infrastructure Security | 17% |
| Cloud Application Security | 17% |
| Cloud Security Operations | 16% |
| Legal, Risk and Compliance | 13% |
Visit (ISC)2.org for a thorough breakdown of each CCSP skills domain.
Benefits of CCSP Bootcamps
Focused & Comprehensive Learning
CCSP bootcamps provide a focused, intensive learning environment that covers all six domains of the Certified Cloud Security Professional exam. CCSP bootcamps are designed to provide detailed knowledge on the vital aspects of cloud security, including architectural concepts, cloud data security, cloud infrastructure security, cloud application security, operations and compliance.
Experienced Instructors
The leading CCSP bootcamps are taught by seasoned cloud security professionals and CCSP certification holders. These instructors not only bring a wealth of knowledge and experience, but can also provide valuable insights into the industry, offering practical advice that surpasses the textbook.
Hands-On Experience
The best CCSP bootcamp programs incorporate hands-on exercises and real-world scenarios in their curriculum. This provides students with practical experience and a better understanding of how to apply their knowledge in real-world situations. This practical training is particularly beneficial when it comes to the problem-solving aspects of the (ISC)2 CCSP exam and future challenges in the field.
Peer Learning and Networking
Attending a CCSP bootcamp provides an opportunity to learn alongside other aspiring cloud security professionals. This environment encourages peer learning, allowing students to benefit from each other's experiences and perspectives. Furthermore, CCSP bootcamps can provide excellent networking opportunities, driving future collaborations or career opportunities.
Study Materials and Resources
A well-designed CCSP bootcamp provides students with a bevy of learning materials and resources. These can include practice exams, reference materials, and digital resources. CCSP bootcamp training materials can be instrumental in reinforcing what you've learned during the program and can serve as valuable resources when studying for the CCSP certification exam.
Confidence Boost
Attending a Certified Cloud Security Professional bootcamp can significantly boost your confidence during the cert prep process. By providing a comprehensive understanding of the exam material along with practical experience, CCSP bootcamps help alleviate any exam anxiety and ensure that you feel fully prepared to tackle the exam.
Increased Employability
CCSP bootcamps can enhance your employability. Becoming CCSP certified demonstrates to potential employers that you have a high level of expertise in cloud security. Furthermore, the practical skills and experience gained during a bootcamp can make you a more appealing candidate for cloud security positions.
CCSP Bootcamp Cost
The cost of a top-tier Certified Cloud Security Professional bootcamp varies depending on the provider, length of the program, and resources provided. That said, the price range for CCSP bootcamps is typically $2,500 to $4,500. Many schools offer discounts, loans and scholarships to help offset CCSP bootcamp costs.
Top-Ranked CCSP Bootcamps
The top three CCSP bootcamp programs were chosen based on numerous factors, including academic reputation, program features, student support resources, value and flexibility.
Here are the best CCSP bootcamps for 2023:
(ISC)2
The Official CBK Online CCSP Training Seminar offered directly from (ISC)2 includes official courseware, hands-on instruction from (ISC)2 authorized trainers, and 180 days of extended access to course materials. This is also the only CCSP bootcamp that qualifies for college credits - specifically 2 undergraduate credits in cloud computing security or information security - according to the American Council on Education.
Duration: 5 days
List Price: $2,650
Format(s): Live Online Training
InfoSec Institute
InfoSec Institute's (ISC)2 CCSP Training Boot Camp features award-winning instruction from industry experts, test voucher, exam pass guarantee, and 90 days of free access to InfoSec training materials for the CCSP and over 1,400 other courses and certificates.
Duration: 6 days
List Price: $3,999
Format(s): Live-Online, In-Person & Group On-site
Training Camp
The (ISC)2 Official Certified Cloud Security Professional Boot Camp from Training Camp includes official CCSP courseware and practice tests, CCSP exam voucher, CPE/CEU post-class assistance, and hands-on cloud security training and test review from an (ISC)2 Authorized CCSP Instructor.
Duration: 6 days
List Price: $4,395
Format(s): Physical or Virtual Classroom
CCSP Training Programs
These online courses and degrees in cybersecurity align with topics covered in the CCSP certification exam.
Southern New Hampshire University
Design, Manage & Secure Networks
Detect and Prevent Network Breaches
Cyber Incident Response & Investigation
Prepare for In-Demand IT Certifications
Capella University
Identify and Manage Cybersecurity Risk
Secure Network Design and Engineering
Network Architecture and Cyber Ops
NSA & DHS Approved Security Program
Strayer University
Network Hardware & Operating Systems
Database and Info Systems Management
Programming & Web Design Essentials
Introduction to Information Security
CCSP Bootcamp FAQs
Tech and education insiders answer frequently asked questions from prospective CCSP bootcamp students.
Can I attend a CCSP bootcamp online?
Yes, many of the best CCSP bootcamps available at campus-based training centers can be taken online. There is no drop in the quality of instruction or level of exam-prep in an online CCSP boot camp versus in-person training.
What's the price of a CCSP bootcamp?
CCSP bootcamp costs will vary depending on factors like school reputation, program length, and whether or not the program is authorized by (ISC)2. That said, top-tier CCSP bootcamps typically fall in the $2,500 to $4,500 price range.
What is an exam pass guarantee?
The exact details of an exam pass guarantee will vary by provider, but this usually means that students can retake the CCSP boot camp for free if they don't pass the certification exam on their first attempt.
How long is a CCSP bootcamp?
CCSP bootcamp duration will vary by institution, however most instructor-led CCSP bootcamp programs last 5 to 6 days, with 8 to 10 hours of intensive training per day.