Cyber Security Degrees & Courses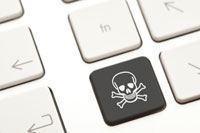 The increased scope, frequency and sophistication of cyber attacks is driving record demand for IT security professionals. The U.S. Department of Labor projects cyber security analyst employment to grow by 33% from 2020 to 2030, shattering the 8% average for all occupations and placing it among the nation's fastest growing jobs. There's also a significant talent gap in this field, meaning there are more job openings than qualified professionals to fill them, which has helped drive the median pay for cyber security analysts to $103,590.
Students in cyber security courses and degree programs can learn how to protect vital data and information systems, secure mobile devices, solve cyber crimes using digital forensics, and manage security operations to prevent, detect, and strike back against attackers.
Find certificates and degrees in cyber security now.
This page will break down the most important factors to consider when choosing a cyber security program, including:
popular cyber security classes and skills you should seek out in a degree program curriculum
comparison of cyber-sec degree levels with data like cost, duration & admission requirements
breakdown of the important types of accreditation for cyber security schools and programs
career paths you can pursue and salaries you can earn at each level of cyber security degree
frequently asked questions from prospective students in cyber security training programs
Compare cyber security programs
Popular Cyber Security Classes
The skills you will gain during cyber security classes are paramount when building a learning plan. Here are some of the hard skills, soft skills, and certifications that employers demand, and which you should look for when selecting a degree in cyber security.
Hard Skills
Hard skills are the tools, techniques, and technologies you will learn during a training program and use in the field on a regular basis. Here are the hard skills you should look for in a cyber security degree:
Cyber Security Incident Response: When a cyber attack breaks through the organization's defenses, cyber-sec incident response kicks in to rapidly detect the breach, minimize its destruction, patch up the weakness that was exploited, and restore IT services.
Network Security: Networks of servers and computers are the backbone of an organization's systems. Network security focuses on the set-up and management of secure network components and communications systems.
Application Development Security: Applications are continuing to dominate the tech space as more systems go online and migrate to the cloud; cyber security pros who can ensure these apps are less vulnerable will continue to be in high-demand.
Ethical Hacking & Penetration Testing: This discipline involves mimicking the traits of a malicious hacker (but with employer authorization) to identify vulnerabilities so you can better defend the system against true attackers.
Information Assurance: Information assurance (IA) refers to the management of IT risks to protect digital information. IA is governed by five pillars - Confidentiality, Integrity, Availability, Authentication & Nonrepudiation - which represent how data assets should be preserved.
Digital Forensics: Digital forensics, or computer forensics, is the branch of forensic science associated with the gathering and investigation of digital evidence to solve and prosecute cyber crimes.
Cybersecurity Risk Management: Cyber risk management is the continuous process of identifying, analyzing, evaluating, and mitigating risks to the organization and its digital assets.
Identity & Access Management: IAM is the practice of restricting or allowing access to computer systems to the proper people for the right reasons. As information systems grow in size and complexity - and thus vulnerability - controlling access is vital.
Top-Rated Cyber Security Degrees Online
These online degree programs best reflect the cyber security skills and credentials that organizations demand.
Bachelor of Science in Cyber Security
Students in this program begin with a solid core curriculum featuring STEM and criminal justice, then branch off into a specialized cyber security concentration to ensure they graduate with the most relevant and marketable skills. Choose one of these four cyber security specializations: Network Forensics & Intrusion Investigation, Information Assurance, Cybercrime & Fraud Inspection, and Cyber Operations.
Program Highlights:
Includes Certification Preparation for:

CompTIA A+, Network+ & Security+

Utica University is designated a National Center of Academic Excellence in Cyber Defense Education (CAE-CD) by the National Security Agency (NSA) and Department of Homeland Security (DHS)
Designated a National Center of Digital Forensics Academic Excellence (CDFAE) by the Defense Cyber Crime Center (DC3)
Beyond hands-on technical expertise, students learn vital soft skills inc. critical thinking & communication
Related degree programs at Utica University:
Master of Science in Network Defense
This program provides the skills and credentials to assess, develop and deploy cutting-edge cyber security solutions to protect the information assets of SMBs, enterprises and government agencies.
Program Highlights:
Includes Certification Preparation for:

EC-Council Certified Ethical Hacker (CEH)
EC-Council Certified Network Defense Architect (CNDA)
(ISC)2 Certified Information Systems Security Professional (CISSP)

Assess, Improve and Implement InfoSec Programs & Infrastructure
Ethical Hacking, Penetration Testing & System Hardening
Approved by the National Security Agency (NSA) & Department of Homeland Security (DHS)
Related degree programs at Capella University:
BS - Information Assurance & Security
MS - Network Management
PhD - Information Assurance & Security
Cyber Security Degree Levels
Cyber security degrees come in various levels, including associate, bachelor's, master's, and doctorate. Typically - but not always - the higher the degree level you achieve, the better your job prospects and earning potential upon graduation. Which type of cyber degree you pursue will depend on multiple factors, including your current level of education, career goals, and the time and money you wish to invest in training.
Here are the most popular types of cyber security degrees along with the cost, length, admission requirements, and possible outcomes for each:
Accreditation for Cyber Security Degrees
When it comes to choosing a cyber security degree, prospective students should be concerned with two main types of accreditation: institutional and programmatic. Here's an overview of each:
Institutional Accreditation
Firstly, you'll want to find a cyber security school that's either regionally or nationally accredited at the institutional level. There are differences between the two, each with advantages and disadvantages, but for our purposes both regional and national accreditation qualify students for federal financial aid and the ability to transfer credits between schools - the two chief benefits of institutional accreditation. If you want to delve deeper into the differences between national vs. regional accreditation, here's a good article from Drexel University.
Programmatic Accreditation
Like it sounds, programmatic accreditation ensures that specific degree programs from an accredited school meet the accrediting body's rigorous standards for quality and relevance in that field. Popular programmatic accreditations in cyber security include:
National Centers for Academic Excellence in Cybersecurity (NCAE-C): Managed by the NSA, and designed in partnership with the FBI, DoD, U.S. Cyber Command and others, NCAE accreditation validates that cybersecurity degree programs from that school meet the latest standards in key domains such as cyber defense (CAE-CD), cyber research (CAE-R), and/or cyber operations (CAE-CO). Read more about Centers of Academic Excellence at NSA.gov.
National Centers of Digital Forensics Academic Excellence (CDFAE): Managed by the Department of Defense's Cyber Crime Center (DC3), CDFAE accreditation ensures that degree programs from an accredited school have a well-rounded digital forensics curriculum in key skills areas such as laws and ethics, investigative processes, forensic lab operations, software forensics and more. Read more about CDFAE at DC3.mil.
ABET Accreditation: ABET is a leading accrediting body that specializes in science, technology, engineering & mathematics (STEM) degree programs at the associate, bachelor's and master's levels. ABET recently introduced its cyber security accreditation category and currently accredits more than two dozen undergraduate degrees in cybersecurity and cybersecurity engineering. Read more about ABET's cyber security accreditation at ABET.org.
Cyber Security Degree Programs
Compare accredited undergraduate and graduate degrees in cyber security and related subjects.
Bachelor of Science in Cybersecurity
Includes Certification Preparation for:

CompTIA A+, Network+ & Security+
TestOut Network Pro, Security Pro & Pro PC

Gain the Skills and Credentials to Pursue Jobs in Cyber Security and Network Management
Information Security Tools and Techniques
Design, Build & Manage Secure IT Networks
Cyber Security Policy and Risk Management
IT Service and Process Management
Master of Science in Network Defense
Includes Certification Preparation for:

EC-Council Certified Ethical Hacker (CEH) & Certified Network Defense Architect (CNDA)
(ISC)2 Certified Information Systems Security Professional (CISSP)

Assess, Develop and Implement Cyber Security Solutions & Infrastructure
Advanced Training in Ethical Hacking, Penetration Testing & System Hardening
National Security Agency (NSA) & Department of Homeland Security (DHS) Approved
Master's in Technology Management
Prepare for Leadership Roles in Business and Information Technology
Business Intelligence and Data Analytics
Cyber Security Threats & Countermeasures
Cloud Computing and Virtual Data Centers
Globalization and the Modern IT Workforce
Computer Systems Analysis Tools & Techniques
Wield Emerging Technologies and IT Personnel to Achieve Business Goals
No GRE or GMAT Required for Admission
Search more IT courses and degree programs by job role, technology vendor & major.
Cyber Security Boot Camps
Cyber security boot camps are accelerated training programs that cover the fundamental skills to become an IT security professional. Because of their quick pace and varied assumptions of baseline knowledge, cyber security boot camps usually work best for those who already have some level of related experience.
Here are some of our favorite boot camps in cyber security and related subjects:
Cyber Security Boot Camp
Gain the cyber security skills that employers demand in 24 weeks. Learn offensive and defensive cyber-sec skills via engaging online content and live, instructor-led virtual classes from the top universities.
Program highlights:
Learn how to Secure Computer Systems, Networks, Web Technologies and Databases
Includes Prep for CompTIA Certifications such as Network+, Cloud+ and Security+
Career Services inc. Interview Prep, Portfolio Review, Resume Support & 1:1 Career Coaching
Schools offering this program:
Frequently Asked Questions
Tech insiders answer common questions from people considering a training or degree program in cyber security.
Further Reading