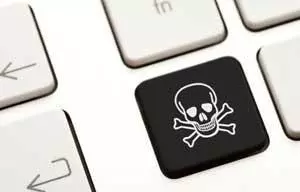 The increased scope, frequency and sophistication of cyber attacks is driving record demand for information security professionals. The U.S. Department of Labor projects information security analyst employment to grow by 35% from 2021 to 2031, shattering the 5% average for all occupations and placing it among the nation's fastest growing jobs. There's also a significant talent gap in this field, meaning there are more job openings than qualified professionals to fill them, which has helped drive the median pay for information security analysts to $102,600. In light of this increased demand, universities are offering a range of information security degrees at the undergraduate and graduate levels.
Featured Cybersecurity Programs
Explore high-quality, flexible online programs that will advance your cybersecurity career.
Contact these schools to learn about start dates, transferring credits, tuition, aid and more.
Southern New Hampshire University
Top Cybersecurity Programs:
Strayer University
Top Cybersecurity Programs:
This page will break down the most important factors to consider when choosing an information security degree, including:
popular classes and skills you should seek out in an information security degree curriculum
comparison of info-sec degree levels with data like cost, duration & admission requirements
breakdown of the important types of accreditation for information security degree programs
career paths and salaries you can pursue at each level of information security degree
answers to FAQs from prospective students in information security degree programs
Information Security Degree Curriculum
The skills you will gain during information security classes are paramount when building a learning plan. Here are some of the hard skills, soft skills, and certifications that employers want, and which you should look for when selecting a degree in information security.
Hard Skills
Hard skills are the tools, techniques and platforms you will learn during a training program and use in the field on a regular basis. Here are the hard skills you should look for in an information security degree:
Cyber Security Incident Response: When a cyber attack breaks through the organization's defenses, cyber-sec incident response kicks in to rapidly detect the breach, minimize its destruction, patch up the weakness that was exploited, and restore IT services.
Network Security: Networks of servers and computers are the backbone of an organization's systems. Network security focuses on the set-up and management of secure network components and communications systems.
Application Development Security: Applications are continuing to dominate the tech space as more systems go online and migrate to the cloud; IT security pros who can ensure these apps are less vulnerable will continue to be in high-demand.
Ethical Hacking & Penetration Testing: This discipline involves mimicking the traits of a malicious hacker (but with employer authorization) to identify vulnerabilities so you can better defend the system against true attackers.
Information Assurance: Information assurance (IA) refers to the management of IT risks to protect digital information. IA is governed by five pillars - Confidentiality, Integrity, Availability, Authentication & Nonrepudiation - which represent how data assets should be preserved.
Digital Forensics: Digital forensics, or computer forensics, is the branch of forensic science associated with the gathering and investigation of digital evidence to solve and prosecute cyber crimes.
Cybersecurity Risk Management: Cyber risk management is the continuous process of identifying, analyzing, evaluating, and mitigating risks to the organization and its digital assets.
Identity & Access Management: IAM is the practice of restricting or allowing access to computer systems to the proper people for the right reasons. As information systems grow in size and complexity - and thus vulnerability - controlling access is vital.
Soft Skills
Soft skills are the character traits and communication expertise that will benefit graduates in the workplace. Key soft skills to seek out in an information security degree include:
Critical Thinking & Problem Solving: The ability to think outside the box to analyze a security issue and promptly derive a countermeasure is vital in information security.
Effective Interpersonal Communication: Part of information security is sharing your ideas with co-workers and clients to make sure they are on the same page - the system is only as secure as its weakest link. Strong verbal and written communication skills are key to efficiently conveying these thoughts.
Teamwork & Collaboration: Information security analysts usually work on a team and often deal with clients and workers from other (sometimes non-technical) backgrounds. The ability to function as part of a well-oiled machine will go a long way here.
Certifications
IT certifications validate your skills in a specific technology or job role. Many information security programs include certification prep and exam vouchers for in-demand credentials. These are some marketable certifications that will increase the value of an info-sec degree:
Information Security Degree Levels
Information security degrees come in various levels, including associate, bachelor's, master's, and doctorate. Typically - but not always - the higher the degree level, the better your job prospects and earning potential upon graduation. Which type of information security degree you pursue will depend on multiple factors, including your current level of education, career goals, and the time and money you wish to invest in training.
Here are the most popular types of information security degrees along with the cost, length, admission requirements, and possible career outcomes:
Information Security Associate Degree
Associate degrees in information security are usually completed in 1.5 to 2 years as a full-time student.
Typical admission requirements for an information security associate degree are a high school diploma or passing grade on the general educational development (GED) exam.
The average net price (after financial aid has been applied) for an associate degree in information security is $9,578, according to the National Center for Education Statistics.
Jobs you can pursue with an information security associate degree include junior cybersecurity analyst, cybersecurity technician, and technical support specialist.
IT Security Bachelor's Degree
Information security bachelor's programs typically take 4 years to complete as a full-time student.
Common admission requirements for a bachelor of arts (BA) or bachelor of science (BS) in information security are a high school diploma or GED. Some info-sec bachelor's require a certain high school GPA or score on your SAT exam which varies school to school.
The average net price (after financial aid) for a bachelor's degree in information security is $20,934, according to the NCES.
Jobs you can pursue with an information security bachelor's include IT security specialist, penetration tester, and network security specialist.
Master's Degree in Information Security
After earning your bachelor's, most information security master's programs can be completed in under 2 years with a full course load.
Common admission requirements for a master of science (MS), master of arts (MA), or master of business administration (MBA) in information security include a bachelor's degree in a related discipline, and a minimum undergraduate GPA (usually at least a 3.0). Some information security master's also require a competitive score on your Graduate Records Examination (GRE) or Graduate Management Admission Test (GMAT).
The average net price (after financial aid) for an advanced degree in information security is $19,667, according to the NCES.
Positions you can pursue with a master's in information security include senior cybersecurity analyst, information security manager, cryptologist, and network architect. Once you bank some experience, you can parlay your info-sec master's into a range of executive roles such as Chief Information Security Officer (CISO) or Director of Cyber Security.
Doctoral Degree in Information Security
Most doctor of science (D.Sc.) and doctor of philosophy (Ph.D.) degrees in information security can be finished within 2 - 3 years of full-time study for those with the requisite educational background - typically a bachelor's and master's degree in an adjacent field. Some specialized PhDs in information security have entry points for high school grads or those with only a bachelor's - these programs will of course take longer than 2 - 3 years to complete. Many info-sec doctorates require a high GPA in previous degrees and strong test scores.
The average net price for a DSc or PhD in information security is $19,667, after financial aid. The National Center for Education Statistics doesn't separate advanced degrees like masters from doctorates in its net price analysis, which is why this tuition figure matches that of the masters, however it is still accurate here.
Common career paths for graduates of a doctoral program in information security include research scientist, cyber security educator, and information assurance manager.
Accreditation for Information Security Degrees
When it comes to choosing an information security degree, prospective students should be concerned with two main types of accreditation: institutional and programmatic. Here's an overview of each:
Institutional Accreditation
Firstly, you'll want to find an information security school that's either regionally or nationally accredited at the institutional level. There are differences between the two, each with advantages and disadvantages, but for our purposes both regional and national accreditation qualify students for federal financial aid and the ability to transfer credits between schools - the two chief benefits of institutional accreditation. If you want to delve deeper into the differences between national vs. regional accreditation, here's a good article from Drexel University.
Programmatic Accreditation
Like it sounds, programmatic accreditation ensures that specific degree programs from an accredited school meet the accrediting body's rigorous standards for quality and relevance in that field. Popular programmatic accreditations in information security include:
National Centers for Academic Excellence in Cybersecurity (NCAE-C): Managed by the NSA, and designed in partnership with the FBI, DoD, U.S. Cyber Command and others, NCAE accreditation validates that information security degrees from that school meet the latest standards in key domains such as cyber defense (CAE-CD), cyber research (CAE-R), and/or cyber operations (CAE-CO). Read more about Centers of Academic Excellence at NSA.gov.
National Centers of Digital Forensics Academic Excellence (CDFAE): Managed by the Department of Defense's Cyber Crime Center (DC3), CDFAE accreditation ensures that degree programs from an accredited school have a well-rounded digital forensics curriculum in key skills areas such as laws and ethics, investigative processes, forensic lab operations, software forensics and more.
ABET Accreditation: ABET is a leading accrediting body that specializes in science, technology, engineering & mathematics (STEM) degree programs at the associate, bachelor's and master's levels. ABET recently introduced its cyber security accreditation category and currently accredits more than two dozen undergraduate degrees in information security and cybersecurity engineering. Read more about ABET's cyber security accreditation at ABET.org.
Frequently Asked Questions
Tech insiders answer common questions from information security degree candidates.
What jobs can I get with an information security degree?
Completing an accredited college degree in information security will unlock a range of opportunities. Here are some popular career paths open to graduates of information security degrees, along with the education level and salary for each role.
| Job Title | Typical Education Level | Average Salary |
| --- | --- | --- |
| Junior Cyber Security Analyst | Associate Degree | $55,012 |
| Information Security Analyst | Bachelor's Degree | $83,401 |
| Information Security Engineer | Bachelor's Degree | $102,919 |
| Penetration Tester | Bachelor's Degree | $111,308 |
| Senior Info-Sec Analyst | Bachelors or Master's | $114,582 |
| Chief Information Officer | Master's Degree | $172,140 |
Source for salary data: Indeed.com
Is an information security degree worth it?
If you have the time and money to pursue a formal education in this field, earning an information security degree is definitely worth it. Information security is among the fastest growing disciplines in the nation with a 10-year projected growth rate of 35% from 2021 the 2031 (the average for all jobs is 5%). Also, the median salary for information security professionals is $102,600 per year, compared to the national average of $45,760. Additionally, most information security positions require a college degree to be considered.
Source: Bureau of Labor Statistics
How long is a degree in information security?
The duration of your information security degree depends on the level of program you're attending. An associate degree in information security typically takes 1.5 to 2 years to complete. An information security bachelor's will take four years as a full-time student. Earning your master's in info-sec will take an additional two years after your bachelor's, and an information security doctorate will take an additional 2 to 3 years after that. The lengths of these degrees can be reduced by transferring in credits from previous college coursework, certifications and work experience, or by attending more classes per semester.
How do I find a good information security degree online?
Firstly, the subject matter in information security degree program works well in a distance learning format. This is because most cybersecurity tools are software-based, so online portals and simulations are a great medium for practicing these skills. When it comes to identifying a good online degree in information security, in addition to the factors listed above, look for a school that's accredited, has numerous positive and recent reviews from students who took similar programs, and dig a little deeper into the school stats on resources like the College Navigator from the U.S. Dept. of Education. You can also read our unbiased ranking of the best cyber security bachelors online which uses these resources and more.
Which degree is best for information security?
The information security degree that's best for you depends on multiple factors, many of which are highlighted above. In short, you want a program at the proper degree level (certificate, associate, bachelor, master, PhD, etc.) for your employment goals and current level of education, one that covers marketable skills and certifications, and of course you want an info-sec program that fits your schedule, budget, and learning style.
Further Reading