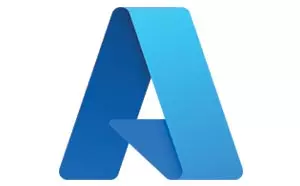 A guide to the best Microsoft Azure bootcamps for 2023.
In recent years, Microsoft Azure has emerged as one of the world's leading cloud platforms. Currently sitting at #2 overall with 21% market share -- right between AWS (34%) and Google Cloud (10%) -- Azure is rapidly gaining ground. This popularity is driving record demand for skilled and certified cloud professionals who can effectively manage this platform.
Microsoft Azure bootcamps are designed to help you develop the knowledge to excel in cloud computing, while preparing you to pass marketable certification exams, such as Microsoft Azure Administrator (AZ-104) and Azure Security Engineer Associate (AZ-500).
In this guide, we will identify the top-ranked Azure bootcamps for 2023, while delving into key topics like Azure bootcamp curriculum, program costs and benefits, and FAQs from prospective students to help you choose the best Azure bootcamp for your needs and goals.
Azure Bootcamp Overview
Average Cost: $3,500 - $5,500
Duration: 5 to 7 days (with 8+ hours of daily study)
Format: Live, instructor-led training. Online or In-person.
Level: Beginner to Advanced - depends on which Azure cert(s) is covered.
Azure Bootcamp Curriculum
There are currently over 25 Microsoft Azure credentials, so the exact topic list for your Azure bootcamp will depend largely on which certifications it's preparing you to earn. That said, here are some of the most sought-after Azure certifications and the core curriculum for each:
Microsoft Azure Administrator - Exam #AZ-104 - Intermediate
Manage Azure identities and governance
Implement and manage storage solutions
Deploy & manage Azure compute resources
Setup and manage virtual networking
Record and maintain Azure resources
Microsoft Azure Security Engineer Associate - Exam #AZ-500 - Intermediate
Manage user identity and access
Secure networking in the cloud
Secure compute, storage & databases
Manage information security operations
Microsoft Azure Solutions Architect Expert - Exam #AZ-305 - Advanced
Design identity, governance & monitoring solutions
Design and build data storage solutions
Design business continuity solutions
Create effective infrastructure solutions
Visit Microsoft.com for a complete list of Azure certification exams with detailed curricula.
Pros of Azure Bootcamps
Attending a Microsoft Azure bootcamp offers numerous advantages. This training can help you develop a solid understanding of the Azure platform and its cloud-based solutions for virtual machines, storage, databases and networking. You'll learn how to design, deploy and manage scalable cloud apps using Azure services, and gain experience in managing enterprise cloud infrastructure. Additionally, attending an Azure boot camp can help you stay up-to-date with the latest trends and best practices in cloud computing, network with like-minded professionals, and earn Azure certifications that will help you pursue lucrative careers such as cloud engineer.
Cons of Azure Bootcamps
While attending a Microsoft Azure bootcamp can be a great move for your career, there are also potential drawbacks to consider. One potential disadvantage is the cost; bootcamps can get expensive and may not qualify for the same amount of financial aid programs as traditional technical training programs. Additionally, Azure bootcamps are intensive and require a significant amount of daily study, which may not be feasible for individuals with busy work schedules or other commitments. Finally, the pace of a certification bootcamp can be challenging for some students, as the curriculum is typically condensed and accelerated, which can make it difficult to absorb all of the material.
Azure Bootcamp Cost
The cost of a Microsoft Azure bootcamp will vary depending on the training provider, location, and duration of the program. It will also depend largely on which Azure certifications are covered by your bootcamp. Generally, Azure bootcamps range from $1,000 to $9,000, with most falling squarely in the middle between $3,500 and $5,500. Some Azure bootcamp providers offer financing or scholarships to help offset the cost. It's important to research and compare different training programs to find the best Azure bootcamp for your budget and goals.
Top-Ranked Azure Bootcamps
This year's best Microsoft Azure bootcamps were chosen based on numerous factors, including school reputation, program features, exam coverage, value and flexibility.
Here are the top Microsoft Azure bootcamps for 2023:
Certification Camps
The Microsoft Azure Administrator bootcamp at Certification Camps features Microsoft official courseware, 2 exam vouchers with retake vouchers, and official practice labs. This bootcamp includes exam prep for the Microsoft Certified Azure Administrator (AZ-104) and Microsoft Azure Fundamentals (AZ-900) certificates.
Duration: 6 days
List Price: $4,495
Formats: Online and In-Person
InfoSec Institute
InfoSec's Microsoft Azure Dual Certification Boot Camp features a 100% satisfaction guarantee, exam pass guarantee, unlimited practice tests, and 90-days of access to training materials. This boot camp will prepare students to pass Microsoft's Azure Administrator Associate (AZ-104) and Azure Security Engineer Associate (AZ-500) certification exams.
Duration: 7 days
List Price: $4,399
Formats: Online, In-Person & Group On-site
Training Camp
The specialized Microsoft Azure DevOps Engineer Boot Camp from Training Camp features Microsoft Official Courseware & Practice Tests, a post-class CPE/CEU package to help keep your certificates up-to-date, and hands-on instruction from a Microsoft Certified Trainer (MCT). This program will provide valuable training in DevOps engineering while preparing you to pass exam AZ-400: Designing and Implementing Microsoft DevOps Solutions.
Duration: 5 days
List Price: $3,995
Formats: Online and In-Person
Azure Training Programs
These online courses and degrees from reputable schools align with the Microsoft Azure platform and related cloud computing career paths.
Strayer University
Cloud Architecture and Design
AWS SysOps Certification Prep
Network & Server Administration
Soft Skills for IT Professionals
Southern New Hampshire University
Cloud Application Development
Cybersecurity & Secure Coding
UI/UX Design and Development
Software Reverse Engineering
Capella University
Apply Cloud Solutions to Business Goals
Design and Secure Enterprise Networks
Cloud Service Models: SaaS, PaaS & IaaS
Cloud Operations and App Deployment
Frequently Asked Questions
IT and education insiders answer common questions from prospective Azure boot camp students.
Are there any prerequisites for attending a Microsoft Azure Bootcamp?
While there are no strict requirements for Azure bootcamps, having a basic understanding of cloud computing and familiarity with Microsoft Azure is recommended for most programs.
How long is an Azure bootcamp?
The duration of an Azure bootcamp varies depending on the training provider and which Microsoft certification exams are covered. That said, most Azure bootcamps last between 5-7 days, with 8-10 hours of daily study.
How much do Azure bootcamps cost?
Price will vary depending on the program, school and learning format, but most live, instructor-led Azure bootcamps cost between $3,500 and $5,500. This price typically includes at least one exam voucher for each Azure certification covered.
What support will I get after completing an Azure bootcamp?
Many of the best Microsoft Azure bootcamps include post-class support in the form of resume assistance, extended access to training materials, review sessions, and assistance with setting up Continuing Education Units (CEU) and Continuing Professional Education (CPE) credits.
Can I attend Microsoft Azure bootcamps online?
Yes, there are many online Azure bootcamps that provide the same level of instruction, resources, and support as campus-based programs.