Penetration Testing Certifications: Overview & Top 5 Certs
A guide to penetration testing certifications, including what they are, why they're valuable, and the best pen testing credentials for your cybersecurity career path.
This post will be updated annually with the top pen-testing certificates. Latest update: 2023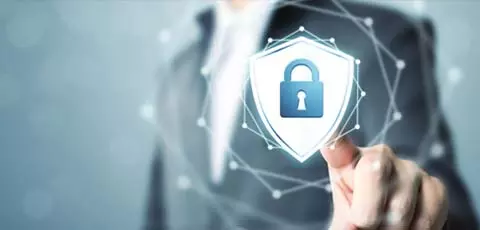 Penetration testing - a.k.a. "pentesting" - involves simulating attacks on networks and computer systems to identify vulnerabilities which can then be shored up by the cybersecurity team. Pen testing is a vital component of an organization's information security strategy.
Pen testing certifications are professional credentials earned by IT security specialists who demonstrate a level of proficiency in this field. The leading pen-tester certificates are offered by various types of institutions, including cybersecurity industry associations, globally-recognized certifying bodies and technical training providers.
In this post, we will identify the best penetration testing certifications by experience-level and specialization. For each certificate we'll highlight the key skills it covers, prerequisites, costs, benefits, training options and more.
Benefits of Pen Testing Certifications
As cyber attacks continue to escalate in frequency and sophistication, organizations must ensure that their systems and data are secure. Pen-testing certifications validate an info-sec professional's ability to protect these assets from attackers, providing certified pros with better career opportunities. From the company's perspective, employing certified penetration testers drives compliance, confidence in their employees' skills, and a competitive edge.
Advantages of pen testing certifications for individuals:
Validation of Current Skills: Certifications assure companies that you have a thorough understanding of the latest penetration testing tools, techniques and methodologies.
Career Advancement: Certification is often a job requirement in this field. Certified pen testers are more likely to receive higher-paying jobs and promotions over their non-certified counterparts.
Credibility and Dedication: Certified pen testers gain credibility in the eyes of employers. Pursuing and earning a pentesting cert shows you've put in the time and effort to be on the cutting-edge of this fast-moving space.
Organizational benefits of employing certified pen testers:
Compliance: Many public and private industries have compliance requirements that mandate the use of certified pros for penetration testing. For example, the Payment Card Industry Data Security Standard (PCI DSS) requires companies that handle credit card data to use certified pen testers.
Competitive Advantage: Companies that employ certified penetration testers demonstrate to clients and stakeholders that they take cybersecurity seriously, and are committed to protecting their assets. This edge drives increased business opportunities and higher profits.
The Best Penetration Testing Certifications
Each pentesting certificate has its own costs, benefits, requirements and areas of focus. These are some of our favorite penetration testing certifications, and the info you need to determine which credential is the right fit for you.
In increasing order of experience level, here are the best pen testing certifications for 2023:
GIAC Penetration Tester Certification (GPEN)
Best pen testing certification for beginners.
The Penetration Tester Certification (GPEN) from Global Information Assurance Certification (GIAC) allows cybersecurity beginners to take a proctored, 3-hour multiple choice exam to become certified in some of today's hottest pen-testing domains. GPEN certification validates your skills in penetration test planning, escalation and exploitation, vulnerability scanning, advanced password attacks, and basic security of popular Microsoft platforms like Azure, Active Directory and Windows.
Level: Beginner
Prerequisites: None
GPEN Cost: $949 for exam + Training costs
Training Options: Live instructor-led training | Self-paced online classes
Certified Ethical Hacker (CEH)
Best entry-level ethical hacking certificate.
EC-Council's CEH earns top marks as a foundational pen testing certificate due to its relevant curriculum, global-recognition, and accreditation from numerous agencies such as ANSI, DoD, NSA and GCHQ (UK). CEH certified pros use the same tools and knowledge as malicious hackers (but with proper legal authorization) to gain a diverse skill set in ethical hacking -- a marketable cybersecurity discipline that includes penetration testing. CEH exam topics include penetration testing, vulnerability analysis, footprinting and reconnaissance, network scanning, enumeration, system hacking, trojans and backdoors, cloud security and DDos attacks.
Level: Beginner to Intermediate
Prerequisites: 2+ years of relevant work experience OR equivalent CEH training
CEH Cost: $1,199 for exam only + Optional training fees
Training Options: Instructor-led training | Self-paced online courses
Featured Cybersecurity Programs
Explore high-quality, flexible online programs that will advance your cybersecurity career.
Contact these schools to learn about start dates, transferring credits, tuition, aid and more.
Southern New Hampshire University
Top Cybersecurity Programs:
Strayer University
Top Cybersecurity Programs:
Offensive Security Certified Professional (OSCP)
Best certificate for established IT pros migrating to pen-testing.
The OffSec Certified Professional (OSCP) is a highly-technical pen-test certification offered by Offensive Security. This certificate teaches penetration testing tools and techniques using the Kali Linux distribution - an advanced, Linux-based toolkit used in penetration testing. OSCP requires hands-on expertise, so candidates must prove their ability to successfully attack and penetrate live machines in a safe lab environment. To become OSCP certified, you must pass a rigorous, proctored exam that simulates a live network and lasts 24 hours.
Level: Intermediate
Prerequisites: Understanding of TCP/IP networking, Windows & Linux administration experience, and Familiarity with basic Bash and/or Python scripting
OSCP Cost: $1,599 includes exam fee, online course and 90 days of lab access
Training Options: Self-paced online course with interactive labs
CompTIA PenTest+
Top value in pen-testing certifications.
Beyond the stellar reputation and global-recognition of IT certification juggernaut CompTIA, the PenTest+ certificate features a well-rounded curriculum including pen-testing skills for the cloud, web apps, hybrid networks, mobile platforms and the Internet of Things (IoT). This certificate will validate your skills in areas like planning and scoping, code analysis, vulnerability scanning, and attacks and exploits. If you meet the eligibility requirements, PenTest+ is also one of the best values in the pen-testing cert market, featuring a low exam fee and a range of affordable training options.
Offensive Security Experienced Penetration Tester (OSEP)
Best certification for expert pen testers.
Respected by hiring managers and technicians alike, Offensive Security (OS) is arguably the market leader in pen-testing training and certification. OS earned another spot in our top-five with their Offensive Security Experienced Penetration Tester (OSEP) credential, a rigorous expert-level pen testing certification. OSEP certification builds on the OSCP cert above, teaching learners how to perform high-level penetration tests against mature organizations with established security mechanisms. OSEP candidates must pass a grueling 48 hour, proctored exam inside a simulated corporate network to become certified.
Level: Expert
Prerequisites: Hands-on expertise in enumerating targets to identify vulnerabilities, the ability to identify and exploit vulnerabilities such as SQL injection, file inclusion and local privilege escalation, and an understanding of Active Directory and basic AD attacks
OSEP Cost: $1,599 for online course, exam fee and 90 days of lab access
Training Options: Self-paced online courses with interactive labs
Conclusion
Penetration testing certifications are critical to an organization's information security posture, and the demand for these professional credentials will grow as cyber attacks continue to escalate.
The best pen-testing certifications at each level are:
| Pen Tester Certification | Level |
| --- | --- |
| GIAC Penetration Tester Certification (GPEN) | Beginner |
| Certified Ethical Hacker (CEH) | Beginner - Intermediate |
| Offensive Security Certified Professional (OSCP) | Intermediate |
| CompTIA PenTest+ | Intermediate |
| Offensive Security Experienced Penetration Tester (OSEP) | Expert |
Preparing for and earning one or more of these sought-after certificates will be a solid step in your penetration testing career path.