Best Computer Science Schools in Oklahoma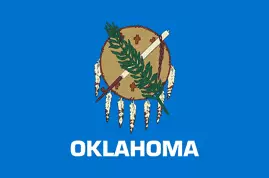 Research the top computer science schools in Oklahoma.
In the Oklahoma Land Rush of 1889, settlers literally raced to claim up to 160 acres of unoccupied land on the new American frontier. The deals aren't quite as good today, but Oklahoma remains one of the nation's most affordable and spacious places to call home. The Sooner State also boasts a strong economy with a high concentration of jobs in tech-centric fields like telecommunications, energy, and bio-engineering. These livability and employment factors have made Oklahoma a great place to pursue an education, especially in computers and information systems. The top computer science colleges in Oklahoma include the University of Oklahoma in Norman, Oklahoma State University in Stillwater, and TU in Tulsa, OK.
This page will explore the best computer science schools in Oklahoma. We'll also look at potential career outcomes for tech graduates in-state, including the top paying cities and IT careers for Okies.
Top Online Computer Science Programs
These accredited online computer schools are currently enrolling students.
Southern New Hampshire University
Featured Computer Science Programs:
BS in Cybersecurity
BA in Game Art and Development
BS in Computer Science - Software Engineering
Capella University
Featured Computer Science Programs:
BS in IT, Minor: Microsoft or Cisco Networking
BS in IT, Minor: Data Analytics
MS in IT - Project Management
Sponsored Schools
Best CS Schools in Oklahoma
Compare the top-ranked computer schools in Oklahoma.
University of Oklahoma
Instructing the next generation of technologists and engineers since 1969, OU offers a top-tier computer science program to graduates and undergraduates alike. Comp-sci students at the University of Oklahoma study in Devon Energy Hall, the school's new cutting-edge, collaborative research facility.
Featured Computer Science Degrees:

Bachelor of Science in Computer Science (ABET-Accredited)
Accelerated Bachelor's + Master's CS Degree
Master of Science in Computer Science
Master of Science in Data Science & Analytics
Computer Science Ph.D.

Campus Location:

OU School of Computer Science | Devon Energy Hall | 110 West Boyd St. | Norman, OK 73019
Oklahoma State University
Computer science students at OSU choose from innovative, career-focused tech majors like video game design, data management, cyber security and mobile application development. Beyond its top-notch computer science curriculum, Oklahoma State repeatedly earns accolades in affordability, friendliness, innovation and sustainability.
CS Minors and Majors in:

Video Game Development
Information Security
Data Management and Analytics
Computer Graphics and Digital Design
Machine Learning & Artificial Intelligence
Programming & Software Development

Campus Locations:

Oklahoma State University | Stillwater, OK 74078
OSU Online
Top Paying IT Careers in Oklahoma
For those who remain in-state after graduating a computer science program in Oklahoma, here's how much you can earn in OK's top paying tech jobs.
Source: U.S. Bureau of Labor Statistics
Regional Tech Pay in Oklahoma
These Oklahoma cities pay the highest salaries to computer science professionals and engineers.
| Location in OK | Hourly IT Wage | Annual IT Wage |
| --- | --- | --- |
| Tulsa, OK | $38.71 | $80,520 |
| Oklahoma City, OK | $38.29 | $79,640 |
| Enid, OK | $33.81 | $70,320 |
| Lawton, OK | $32.81 | $68,250 |
Source: U.S. Bureau of Labor Statistics
Frequently Asked Questions
Here are some common questions from prospective computer science students in Oklahoma.
What's the best public college for computer science in Oklahoma?
The University of Oklahoma in Norman, OK is the best public school for computer science in Oklahoma, according to US News and World Report.
Does Oklahoma State have a good computer science program?
Yes, with a technical curriculum focused on innovation and career-focused education, OSU has a strong computer science program. Oklahoma State University's CS program is ranked 2nd in Oklahoma, just after OU, according to US News & World Report.
Online Computer Schools in Oklahoma
These top-rated online computer science schools are currently accepting Oklahomans.
Capella University
Capella University offers online computer science degrees that focus on the skills, platforms and certifications that employers demand.
Computer Science Programs in:

Data Management and Analytics
Information Assurance & Cybersecurity
Networking with Cisco & Microsoft Technologies
Web and Software Development
Southern New Hampshire University
SNHU's online computer science programs feature experiential learning and hands-on projects to provide the skills needed for success in the modern IT workforce.
Undergraduate & Graduate Programs in:

Computer Science and Engineering
Business Intelligence & Analytics
Graphic Design & 3D Animation
Information Security
Search IT courses and degree programs by job role, technology platform & major.