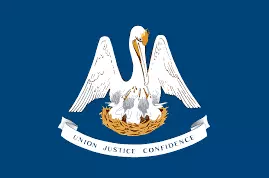 Research the top-rated CS schools in Louisiana.
Home to New Orleans, one of the world's most prolific party destinations, and a state rich in food, culture and history, Louisiana has a great deal to offer. These benefits extend to the realm of education, with The Pelican State boasting some of the nation's top colleges for computer science and engineering. The best computer science schools in Louisiana include LSU's Baton Rouge campus, the University of Louisiana in Lafayette, and Louisiana Tech in Ruston, LA.
This page will explore the best colleges for computer science in Louisiana, along with the leading online technical schools for Louisianans. We'll also examine potential career outcomes for comp-sci graduates in LA, including the state's highest paying cities and IT career paths.
Best CS Schools in Louisiana
Compare the top-ranked computer science colleges in Louisiana.
Advisors can provide more info about degree program curriculum, admissions and start dates, tuition fees & personalized financial aid options for CS schools in Louisiana.
Louisiana State University
LSU is the #1 computer science school in Louisiana. Its acclaimed Division of Computer Science and Engineering aims to provide students with an education that will lead to rewarding careers in the public or private sectors, along with the tools to address the complex technological problems of contemporary society.
Graduate & Undergrad CS Tracks include:

Cloud Computing & Networking
Data Analysis & Analytics
Cybersecurity
Software Engineering
Artificial Intelligence
CS Theory and Algorithms

Campus Locations:

Baton Rouge: Louisiana State University | Baton Rouge, LA 70803
University of Louisiana - Lafayette
With a cutting-edge curriculum featuring hot and emerging CS topics like video game design, cloud computing and business informatics, UL Lafayette handily earns its spot among the top-ranked computer schools in Louisiana.
Computer Science Programs include:

CS Bachelors with Majors in Game Development, Cloud Computing, Computer Engineering & Scientific Computing.
Bachelor's, Master's & Doctorates in Computer Engineering
Undergraduate and Graduate Degrees in Informatics

Campus Locations:

School of Computing and Informatics | Ray P. Authement College of Sciences | University of Louisiana at Lafayette | 301 E. Lewis St. | Lafayette, LA 70503
Top-Paying Tech Careers in Louisiana
Here are the salaries you can earn working in computing and information technology roles in Louisiana.
Source: U.S. Bureau of Labor Statistics
Regional IT Salaries in Louisiana
These Louisiana cities and metropolitan areas pay the highest wages to IT professionals.
| Location in Louisiana | Average Salary |
| --- | --- |
| New Orleans-Metairie, LA | $77,760 |
| Monroe, LA | $75,860 |
| Baton Rouge, LA | $74,100 |
| Alexandria, LA | $68,070 |
| Lafayette, LA | $67,770 |
Source: U.S. Bureau of Labor Statistics
Frequently Asked Questions
Technology and education insiders answer common questions from prospective computer science students in Louisiana.
Is LSU a good computer science school?
Yes, Louisiana State University in Baton Rouge is the top-ranked college for computer science in Louisiana. LSU is also Louisiana's #2 school overall, following Tulane University, according to the latest data from U.S. News & World Report.
Online Comp-Sci Schools in Louisiana
These top-rated online computer science schools are accepting Louisiana residents.
Request info to learn more about online CS programs, start dates, tuition and financial aid.