Best Computer Science Schools in Georgia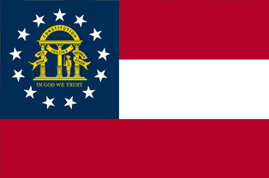 Research the top computer science schools in Georgia.
With its affordable cost of living, strong job market, mild winters and a surprisingly diverse and stunning landscape, Georgia is a great place to call home. The Peach State is also a pretty big deal when it comes to higher education, especially in the technology and computing space. The best computer science schools in Georgia include Georgia Institute of Technology and Emory University in Atlanta, and University of Georgia in Athens, GA.
This page will explore the best computer schools in the state of Georgia. We'll also break down potential career outcomes for GA comp-sci graduates, including the highest paying cities and IT jobs in-state.
Find top-rated computer science schools.
Best CS Schools in Georgia
Compare the top-ranked computer science schools in Georgia.
Admissions advisors can provide more information about degree programs and curriculum, admissions & start dates, tuition fees and personalized financial aid options for computer schools in Georgia.
Georgia Institute of Technology
Georgia Tech is one of the best technical colleges in the world, and easily the top computer science institute in Georgia. Accolades for GT include overall computing school ranks of 5th and 6th in the nation for its undergraduate and graduate programs respectively, according to US News & World Report. GT's College of Computing also boasts extensive partnerships with Atlanta's prolific high-tech business and startup scene, giving students ample opportunity to hone their comp-sci skills in real world conditions.
Top-Ranked Comp-Sci Programs in:

Computer Science
Computational Media
Cybersecurity
Robotics
Machine Learning
Bioengineering
Human-Computer Interaction

Campus Locations:

Georgia Tech Main Campus: North Avenue | Atlanta, GA 30332
Emory University
Emory University is a highly selective, private university in Atlanta GA with some great stats in academics: the student-faculty ratio is 9:1, most classes have less than 20 students, and the freshman retention rate is a whopping 94% - proving that the students love it here too. Emory's computer science department is housed in the school's College of Arts & Sciences, and features some cutting edge programs for CS grads and undergrads alike.
Featured Computer Science Programs:

Artificial Intelligence
Advanced Computer Organization
Computer Systems Programming
Data Mining and Analytics
Mathematics and Computer Science
Computer Science and Informatics Ph.D.

Campus Locations:

Emory Main Campus: 201 Dowman Drive | Atlanta, GA 30322
Online Computer Schools in Georgia
These top-rated online computer schools are accepting Georgia residents.
Request info to learn more about online programs, start dates, placement services, tuition & financial aid.
Capella University
Capella University offers online computer science degrees that focus on the skills, platforms and certifications that employers demand.
Computer Science Programs in:

Data Management and Analytics
Information Assurance & Cybersecurity
Networking with Cisco & Microsoft Technologies
Web and Software Development
Southern New Hampshire University
SNHU's online computer science programs feature experiential learning and hands-on projects to provide the skills needed for success in the modern IT workforce.
Undergraduate & Graduate Programs in:

Computer Science and Engineering
Business Intelligence & Analytics
Graphic Design & 3D Animation
Information Security
Top Paying IT Careers in Georgia
For those who decide to work in The Peach State after school, here's how much you can earn in Georgia's top paying technology roles.
Source: U.S. Bureau of Labor Statistics
Regional Tech Salaries in Georgia
These Georgia cities and metropolitan areas pay the highest wages to computing professionals.
| Location in GA | Hourly IT Wage | Annual IT Wage |
| --- | --- | --- |
| Atlanta-Sandy Springs-Roswell, GA | $48.72 | $101,330 |
| Columbus, GA-AL | $43.36 | $90,180 |
| Savannah, GA | $42.44 | $88,270 |
| Dalton, GA | $39.98 | $83,160 |
| Augusta-Richmond County, GA-SC | $38.93 | $80,970 |
Source: U.S. Bureau of Labor Statistics
Frequently Asked Questions
Here are some common questions from prospective computer science students in Georgia.
What's the best school for computer science in Georgia?
Georgia Institute of Technology is the state's top-ranked computer science college. Additionally, US News & World Report ranks Georgia Tech's undergraduate and graduate CS programs 5th and 6th in the nation, respectively.