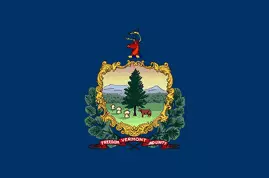 Research Vermont's top-ranked colleges for computer science.
In the picturesque landscapes of Vermont, a state known for its captivating mountains and vibrant communities, there lies substantial opportunity for aspiring computer science professionals. Home to some of the nation's finest institutions, The Green Mountain State offers higher education options that cater to a variety of academic preferences and career goals. The best computer science schools in Vermont include the University of Vermont in Burlington, Middlebury College in Middlebury, and Norwich University in Northfield, VT.
This guide will provide an overview of the top-ranked computer science programs in Vermont. We'll also highlight potential career outcomes for Vermonters, including the top paying computer science careers and cities in-state.
Best CS Schools in Vermont
These are the best computer science schools and degree programs in Vermont.
Admissions advisors can provide more info about programs and curriculum, admissions and start dates, tuition and aid for computer schools in Vermont.
University of Vermont
The computer science department at UVM emphasizes a cross-disciplinary approach, allowing students to integrate technical studies with diverse and marketable fields like environmental preservation, art, finance and healthcare, fostering a well-rounded education. CS students at the University of Vermont have a chance to work on projects that carry real-world implications, setting a solid ground for their career path. This unique academic approach, it's stunning suburban campus and more make UVM the best computer science school in Vermont.
Top Computer Science Programs:

B.S. in Computer Science (BS CS)
B.S. in Computer Science and Information Systems (BS CSIS)
B.A. in Computer Science (BA CS)
B.S. in Data Science (BS DS)
Accelerated M.S. in Computer Science (MS CS)
M.S. in Computer Science (MS CS)
Ph.D. in Computer Science (PhD CS)
Graduate Certificate in Complex Systems

CS Campus Locations:

UVM College of Engineering & Mathematical Sciences: Burlington, VT 05405
Middlebury College
Middlebury College is distinguished by its progressive values and rich liberal arts curriculum, and its computer science program fosters well-rounded individuals by integrating these principles into its core. Middlebury utilizes an experiential learning approach that cultivates real-world skills, nurturing not just skilled professionals but critical thinkers and creative minds ready to innovate in the proliferating tech sector.
Top Computer Science Programs:

Bachelor of Arts with Computer Science Major
Bachelor of Arts with a Minor in Computer Science

CS Campus Locations:

Middlebury College Dept. of Computer Science: Middlebury, VT 05753
Top Paying Comp-Sci Careers in Vermont
Vermont pays some of the highest salaries in the nation to computer science graduates. Here's how much you can earn in the state's top paying tech careers.
Source: US Bureau of Labor Statistics
Regional Computer Science Salaries in VT
These cities and metropolitan areas in Vermont pay the highest wages to computing and IT professionals.
| Vermont City / Metro | Hourly Wage | Annual CS Wage |
| --- | --- | --- |
| Burlington / South Burlington, VT | $42.64 | $88,700 |
| Northern Vermont | $42.25 | $87,880 |
| Southern Vermont | $41.47 | $86,260 |
Source: US Bureau of Labor Statistics
Online Computer Science Schools in Vermont
These top-rated online tech schools are currently accepting applications from Vermonters.
Frequently Asked Questions
Tech insiders answer FAQs from prospective students at computer science colleges in Vermont.
Is the University of Vermont good for computer science?
Yes. Featuring strong graduate and undergraduate computer science programs with options aplenty for specialization and interdisciplinary studies, UVM is the top computer science college in Vermont. US News & World Report also ranked UVM #1 in the state for computer science, and #120 in the nation.
What tech majors is UVM known for?
Standout technology majors at the University of Vermont include computer science, information systems, data science, biomedical engineering, robotics and electrical engineering.
Search online associate, bachelor's and master's degrees in computer science.