Best Computer Science Schools in Colorado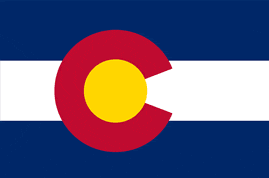 Research the top-ranked computer science schools in Colorado.
Nestled in the majestic Rocky Mountains, Colorado's sunny skies, four distinct seasons and varied geography make it an amazing place to study and live, especially for outdoor enthusiasts. In fact, Boulder Colorado was recently named a top city for tech jobs. The Centennial State is also a great spot for food, beer, sports, art and music, making it an attractive location for the younger set. Colorado also boasts some top-tier schools for computer science and information technology. The best computer science colleges in Colorado include the University of Colorado in Boulder, Colorado School of Mines in Golden, and Colorado State University in Fort Collins.
This page will explore the best computer science schools in Colorado. We'll also look at potential career outcomes for tech graduates in-state, including the top paying cities and jobs for IT pros in Colorado.
Find top-rated computer science schools.
Best CS Schools in Colorado
Research and compare the top-ranked computer schools in Colorado.
University of Colorado - Boulder
The University of Colorado in Boulder is the top computer science school in Colorado. CU Boulder's new $20 million artificial intelligence center is just one selling point of its innovative comp-sci program. The school's cutting-edge CS curricula includes subjects like machine learning, robotics and wearable systems.
Graduate and Undergrad CS degrees in:

Artificial Intelligence & Machine Learning
Hardware & Software Engineering
Cybersecurity and Policy
Mobile and Wearable Systems
Numerical & Scientific Computing

Campus Locations:

CU Boulder: Boulder, CO 80309
CU Denver: 1201 Larimer St. | Denver, CO 80204
CU Colorado Springs: 1420 Austin Bluffs Pkwy. | Colorado Springs, CO 80918
CU Anschutz Medical Campus: 1635 Aurora Ct. | Aurora, CO 80045
Colorado School of Mines
Originally named for its rich history spearheading industrial innovation in the American West, Colorado School of Mines is a unique institution well deserving of its spot among Colorado's best CS schools. The numbers line up - over 95% of bachelor's, master's and PhD students graduate with a positive outcome (employment or continued education) within one year of graduation.
Computer Science & Engineering Programs:

Applied Mathematics and Statistics
Carbon Capture, Utilization & Storage
Civil and Environmental Engineering
Computer Science and Engineering
Metallurgical and Materials Engineering
Underground Construction & Tunnel Engineering

Campus Locations:

Main Campus: 1500 Illinois St, Golden, CO 80401
Online Computer Schools in Colorado
These top-rated computer science universities are accepting applicants from Colorado.
Colorado State University Global
CSU Global offers top-rated online degrees in computer science that are affordable, flexible and align with trends in the information technology workforce.
Featured IT and CS Programs:

Bachelor of Science in Computer Science
Bachelor of Science in Information Technology
Bachelor of Science in Cybersecurity
Master's of Information Technology Management
Southern New Hampshire University
SNHU's online computer science programs feature experiential learning and hands-on projects to provide the skills needed for success in the modern IT landscape.
Undergraduate & Graduate Programs in:

Computer Science and Engineering
Business Intelligence & Analytics
Graphic Design & 3D Animation
Information Security
Top Paying Tech Careers in Colorado
Here's how much you can earn in Colorado's top paying information technology and computer science roles.
Source: U.S. Bureau of Labor Statistics
Regional Tech Pay in Colorado
These Colorado metropolitan areas pay the top salaries to computing and IT professionals.
| Location in CO | Hourly IT Wage | Annual IT Wage |
| --- | --- | --- |
| Boulder, CO | $52.78 | $109,780 |
| Denver, CO | $51.15 | $106,390 |
| Colorado Springs, CO | $47.64 | $99,090 |
| Fort Collins, CO | $44.20 | $96,090 |
| Greeley, CO | $41.97 | $87,300 |
Source: U.S. Bureau of Labor Statistics
Frequently Asked Questions
Here are some popular questions from prospective computer science students in Colorado.
Is University of Colorado Boulder a good school for computer science?
Yes, CU Boulder is the best computer science school in Colorado and 38th in the nation, according to US News & World Report.
Search more IT courses and degree programs by job role, technology vendor & major.