Hot IT Skills in the Internet of Things
The Internet of Things is one of the most revolutionary technology trends of our lifetime -- and it's poised to explode. These skill sets will maximize your salary and marketability in the proliferating Internet of Things.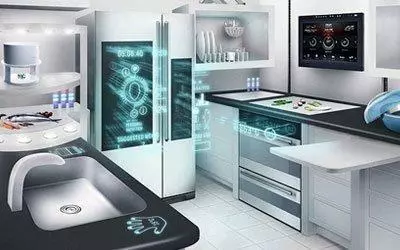 Simply put, the Internet of Things (IoT) is the merger of the physical world with the digital. In the IoT, everyday objects are embedded with technology – such as Wi-Fi and sensors – to acquire a unique online identity and gain the ability to interact with their external environment. This infinite network of "smart" devices promises a range of benefits for businesses, individuals and society at large, including reduced waste, increased safety, greater convenience and improved quality of life.
The vanguard of the IoT revolution is here: Smart objects ranging from fitness wearables and home appliances to connected factories and even whole smart cities are coming online daily, but this is only the beginning. As broadband and hardware costs continue to fall, innovations in mobile and cloud abound, and society continues to embrace an increasingly connected culture, the Internet of Things will explode -- Gartner (conservatively†) predicts 26 billion devices on the Internet of Things by 2020, when by IoT product and services will be generating $300+ billion per year.
Big business is all-in: Tech-giants like Cisco, IBM and SAP are launching internal business units and spending billions to grow the infrastructure of the Internet of Things, while major consumer and industrial manufacturers like Ford, General Electric, Bosch and Philips are working overtime to develop the next generation of intelligent devices. And it's a feeding frenzy on IoT startups; myriad VC firms alongside IT trend-setters like Google and Intel are rapidly acquiring promising hardware and software suppliers in the Internet of Things ecosystem.  
As the Internet of Things continues to expand, forward-thinking IT professionals will enjoy a variety of challenging and lucrative job opportunities. These IT skill sets will be especially sought-after in the age of IoT:
Business Intelligence

With so many devices consuming and sending exabytes of raw information, the true potential of "big data" will be realized. Organizations will endeavor to collect, store, and analyze smart device data streams for actionable intelligence -- business intelligence specialists with skills in sensor data analysis, data center management, predictive analytics, PaaS (Platform as a Service), as well as programming chops in popular big data platforms like Apache Hadoop and NoSQL, will be ideally positioned to meet these needs. Strong business acumen will also be a key differentiator, particularly for BI executives tasked with divining additional opportunities in the burgeoning Internet of Things.

Information Security

Already home to one of the largest talent gaps in the IT workforce, cyber security specialists will be even more sought-after as the influx of IP-enabled devices increase the complexity – and with it the potential exploits and privacy concerns – of networked devices. Will someone be able hack into your smart-fridge and gain access to your entire network? IT security pros skilled in vulnerability assessment, PKI (public key infrastructure) security, ethical hacking, and wireless network security are already being scooped up to evaluate and mitigate risks like these. Knowledge of data ethics and privacy policy will further help you advance your information security career in the IoT.

UI / UX Design

PC, smartphone and tablet screens are rectangles. Objects in the Internet of Things will come in every shape and size; some will have very small screens, and others will have no visual display at all. Talented user interface (UI) and user experience (UX) designers will be a hot commodity as IoT providers strive to develop effective, user-friendly interfaces despite this shift in paradigm. Marketable skills for UI/UX designers in the IoT include Responsive Web Design (wherein visuals dynamically adjust to screen-size, platform and orientation) and Service Design (human-centered design approach that intuitively guides users through complex services).

Mobile Development

Many of our smart objects will be controlled with mobile devices, i.e., smartphones, tablets, and wearables, driving additional demand for the white-hot mobile application development job role. Platform-wise, Apple iOS and Android application developers will garner the most demand, as these two platforms account for over 90% of mobile devices in U.S. circulation (currently neck-and-neck at about 45% market share each). Digging a little deeper, those with experience developing mobile apps that communicate with external hardware and sensors will be especially sought-after in the proliferating Internet of Things workforce.

Hardware Engineering

Computer hardware engineers design and build the actual electronics at the heart of the Internet of Things movement. Engineers who can develop and install Wi-Fi, Bluetooth and other connectivity solutions will be in great demand. Other valuable hardware skills in the IoT include AutoCAD drafting, micro-electromechanical systems (MEMS) engineering, wireless sensor design, and quality assurance. Hardware technicians will also benefit from razor-sharp soft skills, such as effective verbal/written communication and conflict resolution, which they'll need in spades to successfully collaborate with design and manufacturing teams in the IoT.

Networking

Smart devices wield a variety of sensors and applications to communicate with their environment. Getting these devices to interact effectively demands a wide array of networking tools and techniques. Network pros will need top-notch skills in designing, maintaining and optimizing large-scale traffic across secure, reliable and redundant backbones. Working knowledge of WiFi and other wireless (3G/4G/5G) connection methods will be in high demand, along with the ability to support Radio Frequency Identification (RFID) and Near Field Communication (NFC), and wireless protocols that don't consume a lot of battery power - such as Bluetooth Low Energy (BLE) and ZigBee. Providing for diversity of content and understanding the underlying application flow will also be vital for IT pros supporting this critical data network.

Programming & Software Development

With the industry still in its infancy, the IoT development landscape is very diverse. There are various platforms to choose from and it'll take more time before industry standards are stabilized and set in stone. Nonetheless, some programming skills are more in demand than others. Python is a choice language. It is popular with Raspberry Pi, the single-board computer that is widely used in IoT projects of all sizes. Also crucial to IoT is Node.js, a low-resource server platform that manages connected devices. Node.js is based on the JavaScript programming language. If you want to dig deeper and get into more advanced scenarios such as programming microcontrollers and Arduino boards, knowledge of C/C++ will be a must. These platforms will give you a great jumpstart in programming the IoT.
The list of marketable skills in the Internet of Things will continue to grow as new business challenges and tech breakthroughs arise. I will continue to update this post with the latest & greatest IoT skill sets as they emerge.
† Gartner predicts 26 billion devices on the Internet of Things by 2020 (excluding PCs, smartphones and tablets). International Data Corporation (IDC) forecasts 30.1 billion autonomous devices on the IoT in 2020, while Cisco and Ericsson each say 50 billion (but keep in mind they have a horse in this race). Personally, I wouldn't be surprised if the scope of the Internet of Things surpasses all four predictions by decade's end.