Key Skills Recruiters Look For In IT Leaders
Executives with expertise in fast-growing technologies are in high-demand, but it takes more than technical skills to lead a team and bring products to market. In this post, 30+ year executive recruiter, Dean Madison, explains the traits and abilities that companies look for when hiring an IT executive.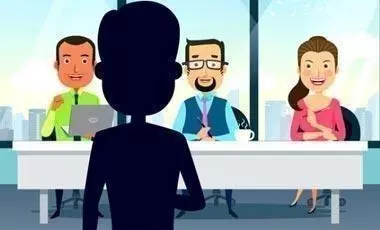 The tech economy is booming, unemployment is low, and technology experts with leadership skills are in strong demand. As new technologies like 5G, Internet of Things, and augmented and virtual reality (AR/VR) enter the market, technology companies are eager to find executives who can lead teams effectively as they shape the markets, products, and services of the future.
But raw technical ability isn't enough. Leading a company or team to success in an industry dependent on technology requires technical expertise, but it also requires soft skills and strategic ability.
It is the role of recruiters and executive search professionals to surface candidates who tick all of these boxes. As an executive recruiter specializing in the cable and broadband industry for over thirty years, I have taken the lead on executive searches for businesses from startups to Fortune 500 companies.
In this article, I'm going to discuss some of the qualities I look for above and beyond technical expertise when advising clients on high-level executive hires.
Strategic Thinking
In-depth knowledge of technologies and engineering principles are table stakes for high-level executive roles overseeing technology products and services, but that knowledge isn't sufficient. As important is the ability to think strategically about markets, products, customers, and assets.
When Apple chose a new CEO after the passing of Steve Jobs, it was Tim Cook who took up the mantle — an executive deeply familiar with technology, no doubt, but also a logistical and strategic genius who oversaw Apple's supply chain.
The Ability To Shape Cultures
There are two concerns where company culture is concerned: a leader should be able to lead, but they must also be able to quickly integrate with the existing culture of a business.
These concerns might appear to be in tension, but in reality they are complimentary. An executive hire who is at odds with the prevailing company culture will find it hard to achieve their goals, but those goals often involve the reshaping of cultures and priorities to reflect market realities.
Commitment To The Customer
This is an instance where a commitment to technical and engineering excellence can conflict with the greater good of the business. A commitment to building perfect products is all well and good, but it must be tempered with a degree of pragmatism.
That pragmatism often manifests as a passion for the customer, for creating products and services that use technology to solve the customers' real-world problems.
A History Of Shipping Great Products
In the final analysis, contributing to the creation and shipping of great products is what really matters. The ability to take successful products and services to market demonstrates a wide range of abilities: team management, strategic thinking, collaboration and teamwork, imagination and creativity.
Of course, not every executive is directly responsible for bringing products to market, but that's the end-goal of every business and I am looking for evidence of a strong contribution to bringing projects to a successful conclusion, whether that's launching products into the market or optimizing internal processes.
Leadership is about more than technical expertise. The most successful executives combine expertise with an ability to think strategically, cultivate a positive culture, and bring people together to contribute to a common goal.