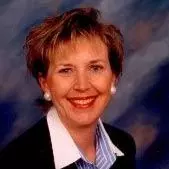 While money isn't everything when choosing a career, with the average total cost for a 4-year college degree reaching approximately $122,000, you certainly want to invest in a program that will increase your chances of landing a high-paying job after graduation and foster long-term success.
For many, a degree in information technology is probably your best bet. According to the U.S. Department of Education's College Scorecard, bachelor's degrees in computer science and engineering lead to the highest salaries. Mathematics and business rank among the top paying fields, too.
Computer and information technology occupations are expected to grow 15 percent between 2021 and 2031 (much faster than the 5% growth rate for all occupations) according to new data from the Bureau of Labor Statistics (BLS). And many companies are still hiring for entry-level roles in IT and computer tech, despite the pandemic.
Whether you are already working toward a degree or shopping around for colleges, read on to learn more about the top paying degrees you need to land your dream job in IT.
(Note: Unless otherwise stated, all salaries cited in this post were taken from sites that collect data anonymously from employees.)
Here are the top paying bachelor's degrees in information technology: