A new survey from Computerworld indicates the most in-demand IT skills for 2012.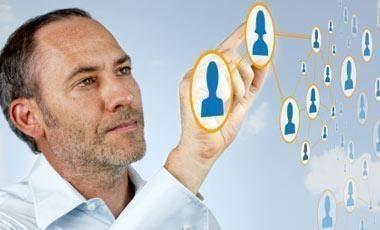 Computerworld polled 353 IT executives about their technology and hiring plans for 2012 in its annual IT forecast survey. The results provide valuable insight into which IT skills and expertise are likely to be the most sought-after in 2012. Companies will make significant investments in their IT workforces to bolster business in the year ahead; nearly 29% of respondents plan to take on new IT staffers through Summer 2012 – a whopping 45% increase in IT hiring expectations over last year's poll. The survey also reveals that companies will seek to gain a competitive advantage through technological innovation, not just "keeping the lights on," as they plan next year's IT hiring.
Here are the top IT skills in demand for 2012:
Programming and Application Development

61% of the executives plan to hire web and application developers over the next 12 months. Driven by continued explosive growth in the mobile device market, this represents the largest year-over-year growth rate in a single IT skill set. Companies will hire record numbers of mobile application developers in 2012 to develop new and innovative applications to meet the needs of mobile users.

Project Management

Large-scale IT projects in 2012 will demand skilled and talented project managers to ensure that goals are met on time, under budget and to specifications. The demand is greatest for PMs who can also play the increasingly popular role of "systems analyst," meaning executives want to hire project managers who will not only oversee projects, but help the company plan and strategize how to best use its technology and resources to improve production and workflow.

Help Desk & Technical Support

Until the day when technology is no longer used in the workplace, there will be demand for help desk technicians. The twist in 2012 is that mobile devices have added a new dimension to the IT help desk and technical support job roles. Certifications that validate mobile computing skills in a popular operating system, like the MCTS: Windows 7 - Configuration, can help you leverage this demand to get hired.

Networking

2012's increased demand for IT networking professionals is fueled in large part by an uptick in virtualization and cloud computing projects. As for specific qualifications in these areas, the tech executives will be looking to hire IT professionals with skills, certifications, and experience in VMware and Citrix.

Business Intelligence

Increased demand for IT professionals with BI skills is a promising trend for the IT job market, as it indicates a shift away from cost savings to investing in technology that provides access to real-time data for better business decisions. Noteworthy beneficiaries of the BI hiring increase include Microsoft SharePoint developers and SQL Server BI Specialists.

Data Center

More demand for data center professionals is another impact of organizations' increased focus on cloud and virtualization strategies in 2012. Particularly, "hiring managers will be looking for IT pros with skills and experience in data center operations and systems integration," says John Reed, Executive Staffing Director of IT staffing firm, Robert Half Technology.

Web 2.0

IT skills centered around social media will increase in demand as more businesses look to engage consumers and gain a competitive advantage in hot online platforms and social networking communities. In demand skills in Web 2.0 include HTML, XML, CSS, Flash & JavaScript programming on the front-end, and AJAX, PHP & .Net in the back-end. Web developers will capitalize on the Web 2.0 hiring push.

Security

Security remains a top concern for IT hiring managers through 2012 as the frequency, scope and complexity of cyber attacks continues to rise. The IT execs report actively seeking professionals with security and auditing skills, but finding it difficult to locate good talent. This indicates an excellent opportunity for IT pros to advance their information security skills and credentials. Information security skills in the greatest demand include operations security, mobile device security, risk management, network and cloud/virtualization security.

Telecommunications

IT professionals with telecommunications expertise will experience increased demand as organizations continue to upgrade call centers and communication systems with the latest digital hardware and technology. Sought after telecommunications skills include IP telephony, VOIP and Cisco IP Call Center.

Source: Computerworld's 2012 IT Forecast Survey, June 2011. Base: 353 IT Executives
Learn more about the hottest IT skills, certifications, careers and learning solutions for 2012 at ITCareerFinder.com.
Follow blog author Daniel Greenspan on Google+