How to Use LinkedIn to Find a Job
Used strategically, LinkedIn is a powerful tool for online job search. It is however very common for job seekers to ignore the value of LinkedIn, and focus their efforts on the massive job search engines like CareerBuilder and Monster. The big boards should still be part of your online job search strategy, but at times like these you need to use every weapon at your disposal; LinkedIn is the strongest job search tool you never used - or at least never used to its full extent.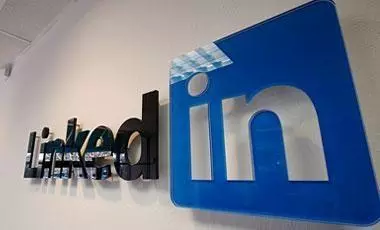 85% of employers say online reputation influences hiring decisions.
LinkedIn is the world's largest professional network on the Internet, with more than 100 million members in over 200 countries. LinkedIn members include executives from all Fortune 500 companies, and its hiring solutions were used by 73 companies of the Fortune 100 as of March, 2011. Most LinkedIn members declare what they do, where they're employed, and where they've worked in the past, making LinkedIn an incredibly target-rich environment for your online job search, and its free!
Assuming you already created your LinkedIn profile, here are some tips from ITCareerFinder to help you use LinkedIn to its greatest advantage to find a job in IT (or any other field):
LinkedIn Job Search Tip #1: Get Recommendations
Recommendations are quite possibly the strongest weapon in your LinkedIn job search arsenal. Ask your former managers and co-workers to put in a good word for you by leaving a recommendation on your LinkedIn profile. If you're a manager you should also request recommendations from your subordinates to highlight your leadership and professional development abilities. Use LinkedIn's built in recommendation tool as opposed to just emailing a recommendation request; LinkedIn's recommendation tool is intuitive and easy to use, and it even queues up your recommendation request so your colleague can write it when they have the time.
LinkedIn Job Search Tip #2: Use LinkedIn's JobsInsider Tool
JobsInsider is a job search tool that comes included with the free LinkedIn browser toolbar for Internet Explorer or FireFox. When you search for a job outside of LinkedIn (JobsInsider currently works with CareerBuilder, Monster, Craigslist, Dice, Vault, and more), the tool automatically identifies people in your network or groups that work at the company posting the job, and offers you the option to request introductions to hiring managers and get your resume to the right person.
LinkedIn Job Search Tip #3: Find Out Where Your Peers are Employed
Find local businesses that employ people with backgrounds similar to yours via LinkedIn's Advanced Search. For example, if you're a help desk technician in Los Angeles, you can search profiles near your zip code and populate the keywords with your skills and certifications - for example, CompTIA A+, PC repair, Windows 7 and technical support - to see which companies are employing people like you. This will give you an idea which companies can benefit from your skill set.
LinkedIn Job Search Tip #4: Avoid Overused Buzzwords in Your Profile
In December 2010, LinkedIn released its top 10 overused buzzwords found in LinkedIn profiles. These cliche terms found in millions of job seekers' profiles don't really say anything specific about the applicant. In many cases where these buzzwords do succeed is in making hiring managers cringe, especially after seeing them in dozens or even hundreds of profiles each week. Try to avoid these terms on your resume too.
Top 10 overused buzzwords in LinkedIn Profiles in the USA – 2010
Extensive experience
Innovative
Motivated
Results-oriented
Dynamic
Proven track record
Team player
Fast-paced
Problem solver
Entrepreneurial
LinkedIn Job Search Tip #5: Check the "New Hire" Section
Many LinkedIn company accounts maintain a "New Hire" section. If you have the "guts", contact the new hires directly and ask how they were able to get the job. If you're not comfortable going the direct route, you can check the credentials of the people who just got hired and try to determine what made them desirable to the new employer.
LinkedIn Job Search Tip #6: Utilize LinkedIn Apps
Some LinkedIn applications strengthen your online presence by enriching your LinkedIn profile beyond the default fields. Other apps let you share data and collaborate with your LinkedIn network. Many LinkedIn apps can be useful to job search; here are three of our favorites:
Reading List by Amazon

Reading List extends your professional profile by sharing the books you're reading with other LinkedIn members. The books you're reading give great insight into your true motivations and passions. For example, a hiring manager for a database team may be impressed to see that you're reading books about the latest SQL techniques – on your own time – to be the best database administrator you can be. The book covers displayed in your reading list add color to your profile, making it more distinctive and memorable.

Google Presentations

Google Presentations lets you showcase your professional presentations, PowerPoint slideshows, and even videos directly in your LinkedIn profile. If you're comfortable in front of the camera, consider making a video bio to set yourself apart from competing job candidates. Google Presentations lets you easily invite LinkedIn connections to view your presentations.

LinkedIn Events

LinkedIn Events inserts a box into your profile that highlights the events you and your LinkedIn connections are attending. It also suggests events based on your industry and job function. Use this app to demonstrate your dedication and passion to prospective employers by showcasing the industry-related events you're attending. You can also use LinkedIn Events to discover local networking opportunities in your field; the more you connections you make, the better your chance of landing that job.
LinkedIn Job Search Tip #7: Pay Attention to Your LinkedIn Updates
Your LinkedIn Updates list displays recent changes among members of your professional network. Updates are found on your LinkedIn homepage, and depending on your notification settings you may periodically receive updates via email too. Some updates are member-generated, and some are created automatically based upon changes in members employment situations, such as promotions or job changes. Let's concentrate on the latter. When one of your contacts in your industry gets a promotion or moves to a different company, their previous position might be available. Contact them to inquire about the situation.
Got a LinkedIn Job Search Tip or Success Story?
More LinkedIn job search tips to come... Feel free to share your own LinkedIn strategies and success stories in the comments section below.