Ian Clark, Head of Americas at cloud staffing firm Frank Recruitment Group, breaks down the key reasons IT professionals are moving to The Windy City.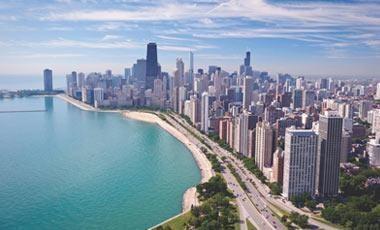 When you think of the world's great tech cities, Chicago may not always be top of your mind, but its transformation over the last decade makes it impossible to omit from any discussion about the best American cities for IT professionals.
The global skills gap in technology means that professionals hold most of the cards when it comes to choosing how and where their career pans out, but Chicago has a lot to offer to make sure people want to be there.
Of course, there must be opportunity, and there's plenty of that. Tech giants such as Google, LinkedIn and Salesforce all have offices in the city, which is partly why CompTIA named Chicago as one of the largest tech employers in the US last year.
Here are the top three reasons tech professionals are packing an extra layer and heading to the Jewel of the Midwest: