CompTIA Certification Training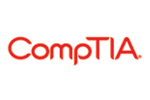 CompTIA certifications are a globally recognized benchmark of skilled IT professionals in a range of disciplines. Completing a course or degree program with CompTIA certification training demonstrates real-world technical prowess and dedication to your career.
Accredited colleges and computer schools offer courses and degree programs featuring certification prep for marketable CompTIA credentials, including the A+, Network+, Security+ and Project+.
Use this page to compare CompTIA certification training programs online and in your area.
CompTIA Degree Programs
Browse the top-rated college degrees featuring CompTIA certification training and related computer skills.
Associate of Arts in Information Technology
Students in this online associate degree will gain the skills and credentials to pursue entry-level roles in technical support, computer networking, cyber security, and information systems management.
Program Highlights:
Prep for Certifications from CompTIA, Microsoft, EC-Council & Cisco
Network and Systems Administration Training
Database and Information Systems Management
Introduction to Computer Programming & Web Design
Soft Skills inc. Professional Communication & Effective Speaking
Related programs at Strayer University:
Bachelor of Science in Information Technology
Master of Science in Information Systems
Graduate Certificate in Digital Entrepreneurship
Bachelor of Science in Cyber Security
Students in this online degree program begin with a solid core curriculum featuring STEM and criminal justice, then branch off into a specialized cyber security concentration to ensure the most relevant and marketable skill set. Choose from 4 cyber security specializations: Network Forensics & Intrusion Investigation, Information Assurance, Cybercrime & Fraud Inspection, and Cyber Operations.
Program Highlights:
Includes Certification Preparation for:

CompTIA A+
CompTIA Network+
CompTIA Security+

Utica is designated a National Center of Academic Excellence in Cyber Defense Education (CAE-CD) by the NSA and DHS
Designated a National Center of Digital Forensics Academic Excellence (CDFAE) by the Defense Cyber Crime Center (DC3)
Beyond technical expertise, students learn vital soft skills such as critical thinking and effective communication
Related degree programs at Utica University:
CompTIA Courses & Certificates
Browse online courses and certificates featuring CompTIA certification prep and related topics.
Coursera Certificates & Online Degrees
Certificates and degrees in:

Microsoft Azure and Power BI
Microsoft Office Certifications
Google Cloud Certification Prep
Cisco Network Management & Security
Oracle SQL Database Administration
Graphic Design ft. Adobe Creative Suite
UI/UX/Software Development and more
Udacity Courses and Nano-Degrees
Choose from online programs in:

Web & Mobile Application Development
Big Data Analysis and Visualization
Machine Learning & Artificial Intelligence
Cyber Security & Information Assurance
Cloud Management and Engineering
Blockchain Development and more
CompTIA Certification Resources
CompTIA certifications validate your skills and expertise in modern information technology roles. Many of today's best computer jobs begin with CompTIA certification training.