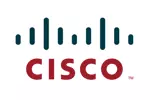 As Cisco networking and telecommunications products continue to enhance businesses and create new connections around the world, the job market is experiencing increased demand for Cisco certified professionals who can design, build, maintain and secure these vital systems.
Cisco certification training improves your understanding of networking in more than just Cisco products. Throughout the Cisco training and certification process, students develop a complete understanding of IT networking and the ways network topologies interact to form secure and efficient networks.
Compare the top-rated Cisco certification training programs online and in your area below.
Cisco Courses and Degrees
Browse top-rated online courses and degrees featuring Cisco certification prep and related technologies.
Southern New Hampshire University
Computer Operating Systems
Network Design and Security
Scripting and Programming
Soft Skills for STEM Pros
Capella University
Learn Cisco, Microsoft & Linux Platforms
Microsoft Azure & AWS Cloud Computing
Design and Manage Enterprise Networks
Information Assurance & Network Security
Georgetown University
Managing Technology and IT Staff
Ethics in Technology Management
Enterprise Modernization Strategy
Information Security Management
Cisco Certification Resources
Cisco certification validates your ability to wield Cisco's industry-leading networking and telecommunications products. A large and growing number of IT careers demand Cisco certification training.