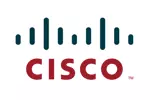 As Cisco networking and telecommunications products continue to enhance business and create new social opportunities around the world, the job market is experiencing increased demand for Cisco certified professionals who can design, build, maintain and secure vital computer networks.
Cisco certification training improves your understanding of networking in more than just Cisco products. Throughout the Cisco training and certification exam prep process, students develop a complete understanding of IT networking and the ways network topologies interact to form secure and efficient networks.
Compare the top-rated Cisco certification training programs online and in your area below.
Cisco Degree Programs
Browse the top undergrad and graduate degrees featuring Cisco certification training and related networking technologies.
BS - Network Technology: Cisco
Through classroom lectures, real-world learning scenarios, and hands-on practice with industry-leading technologies, students in this program will gain the skills and credentials to design and manage Cisco networks at the enterprise level.
Program Highlights:
Includes Certification Preparation for:

Cisco Certified Network Associate (CCNA)
CompTIA A+, Network+, Security+, Project+ & Linux+

Design and Manage Cisco Wired / Wireless Networks
Network Security Threats and Countermeasures
VoIP & Telecommunications System Administration
Technology Project and Process Management Training
Explore Hot IT Trends inc. RFID Architecture, Cloud, Mobility & Virtualization
Related online programs at Capella University:
BS - Network Technology: Microsoft
BS - Information Assurance & Security
MS - Network Management
PhD - Information Assurance & Security
AAS - IT: Networking
Graduates of Purdue University Global's IT associate degree in computer networking possess the skills and credentials to pursue entry-level roles in Cisco network administration, technical support and cyber security.
Program Highlights:
Includes Certification Preparation for:

Cisco Certified Network Associate (CCNA)

Design and Configure Cisco Computer Networks
Microsoft Systems Administration ft. Azure Cloud and Hyper-V Virtualization
Information Security and IT Risk Management
Implement Virtual Computing Environments
Intro to Programming and Web Development
Courses and Electives align with Leading Certifications from Cisco, CompTIA & Microsoft
Related degree programs at Purdue University Global:
AAS - Information Technology
BS - IT: Network Administration
BS - Cybersecurity
Cisco Courses & Certificates
Browse web-based Cisco courses and vocational certificates featuring Cisco exam preparation.
Coursera Certificates & Online Degrees
Certificates and degrees in:

Google IT Support Pro Certificate
Google Cloud Certification Prep
Microsoft Azure and Power BI
Microsoft Office Certifications
Cisco Network Management & Security
Oracle SQL Database Administration
Graphic Design ft. Adobe Creative Suite
UI/UX/Software Development and more
Udacity Courses and Nano-Degrees
Choose from online programs in:

Web & Mobile Application Development
Big Data Analysis and Visualization
Machine Learning & Artificial Intelligence
Cyber Security & Information Assurance
Cloud Management and Engineering
Blockchain Development and more
Cisco Certification Resources
Cisco certification validates your ability to wield Cisco's industry-leading networking and telecommunications products. A large and growing number of IT careers demand Cisco certification training.