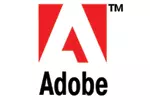 As the world continues to skew digital, workforce demand for creative professionals with multimedia design skills is on the rise. Candidates with certificates and degrees featuring coursework in Adobe Creative Cloud - the industry's leading video, graphic and web design platform - have the design expertise employers want.
Universities and private design schools offer courses and degree programs that feature training in Photoshop, Dreamweaver, Illustrator, Premiere Pro and the full line of Adobe design software.
Compare the top-rated Adobe certification training programs online and in your area below.
Adobe Degree Programs
These top-rated online degrees feature Adobe certification training or coursework that aligns with Adobe Creative Suite.
Admissions advisors can provide more info about Adobe certification training, admissions & start dates, distance learning, tuition fees and personalized financial aid options.
Got targeted learning goals? Many schools offer individual Adobe courses from accredited degree programs.
Bachelor of Arts in Graphic Design - Web Design
This specialized graphic design bachelor's program covers the skills and technologies to succeed in career paths like graphic designer, web developer, and user interface designer.
Program Highlights:
Learn to Develop Cutting-Edge, Interactive Websites
Graphic Design Training ft. Adobe Creative Cloud
User Interface (UI) & User Experience (UX) Design
Advanced Digital Imaging and Digital Publishing
Fine Arts Foundation inc. Design & Color Theory
Bachelor of Science in Software Development
Capella's online bachelor's degree with the minor in software development imparts the skills you need to create cutting-edge websites, software systems, and a host of practical applications that harness the power of the Internet. Students who earn this degree will be prepared for sought-after roles such as web developer, software engineer and application developer.
Program Highlights:
Use Structured Query Language (SQL) to Build Powerful Data-Driven Apps
Develop Websites using XHTML, CSS, AJAX, Javascript and other Languages
Create Stunning Multimedia Apps with the Latest Editing Tools
Develop Secure Cloud-Based Systems and Web Applications
Manage Web & Software Engineering Projects with Agile
Search IT courses and degree programs by job role, technology platform & major.
Adobe Certification Courses
These online courses cover essential design skills and platforms that align with the Adobe software suite.
Graphic Design Online Courses
Learn the latest multimedia design tools and techniques including digital painting and illustration, visual effects production, 3D modeling and computer animation. Online design courses feature expert instruction, flexible schedules and a certificate to validate your skills to employers.
CG Spectrum Digital Arts School
Online multimedia certificate programs in:

Digital Painting and Concept Art ft. Adobe Photoshop
2D and 3D Animation using Autodesk Maya or Toon Boom Harmony
3D Modeling featuring the ZBrush digital sculpting tool
Video game design, programming and art production
Visual effects (VFX) production using Houdini FX & Nuke
Search IT courses and degree programs by job role, technology platform & major.
Adobe Certification Resources
Adobe certification training provides creative professionals with valuable credentials that prove real-world design prowess to prospective employers.