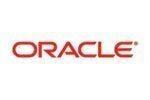 Oracle Certifications validate your skills and experience using Oracle's industry-leading business technologies. Oracle certificates are among the most lucrative and respected credentials in IT, particularly in the database domain; IT professionals that learn and certify in the Oracle DBMS gain a tangible advantage over competing job candidates.
Explore popular Oracle training & degree programs online and in your area:
Featured Oracle Degree Programs
Browse the top-rated undergrad & graduate degrees, professional certificates, and self-paced online courses featuring Oracle technologies and career certifications.
BS in Information Technology - Data Analytics
Students in this online degree program will learn how to use cutting-edge data analysis tools and techniques to solve complex business problems.
Program Highlights:
Includes Certification Preparation for:

CompTIA A+, Network+, Security+ and Project+
SAS Certified Base Programmer

Advanced Data Mining, Distribution and Analysis
Big Data Interpretation and Statistical Analysis
Data Management in Cloud-Based & Virtual Environments
Intro to Programming, Databases, Networking & Security
Communication / Soft Skills Training for IT Professionals
Learning Method:
Online Degree
Degree Level:
Bachelor
Accredited School:
Yes
Financial Aid:
Federal, State, Military and Scholarship

Related Programs at Capella University:
BS - Data Management
MS - Analytics
DBA - Information Technology Management
---
MS - Business Intelligence
There's an incredible amount of data being gathered from business networks, customer transactions, social media and other sources, and modern organizations recognize the value of this data. This online masters program will teach you how to capture, integrate, analyze and report on this invaluable cache of information.
BI Program Highlights:
Advanced Business Intelligence Analysis
Big Data Visualization and Reporting
Data Mining and Data Warehousing
Business Process Modeling (BPM)
Enterprise Database Administration
BI Leadership & Communication Skills
Learning Method:
Online Degree
Degree Level:
Master
Accredited School:
Yes
Financial Aid Available:
Federal, State, Military & Scholarships

Related degrees at Full Sail University:
BS - Web Design & Development
MS - Innovation & Entrepreneurship
Oracle Courses, Certificates & Degrees
Browse college degrees, certificates and self-study online courses matching Oracle certifications and related career tracks.

Oracle Certification Resources