Oracle Certification Training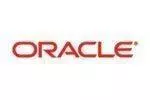 Oracle certifications validate your skills and expertise in Oracle's popular business technologies. Oracle certification training can help you earn some of the industry's most valuable IT certifications, particularly in the area of data management.
Marketable platforms to look for in an Oracle training program include Oracle Cloud, Oracle Database and Oracle Applications. Each of these categories features multiple certifications and levels based on your training and experience. Oracle certification levels include junior associate, associate, professional, master, expert and specialist.
Compare the top-rated Oracle certification programs online and in your area below.
Oracle Degree Programs
Browse the top college degrees featuring Oracle certification training and related information technologies.
BS in Information Technology - Data Analytics
Students in this online degree program will learn how to use cutting-edge data analysis tools and techniques to solve complex business problems.
Program Highlights:
Includes Certification Preparation for:

CompTIA A+, Network+, Security+ and Project+
SAS Certified Base Programmer

Advanced Data Mining, Distribution and Analysis
Big Data Interpretation and Statistical Analysis
Data Management in Cloud-Based & Virtual Environments
Intro to Programming, Databases, Networking & Security
Communication / Soft Skills Training for IT Professionals
Related programs at Capella University:
BS - Data Management
MS - Analytics
DBA - Information Technology Management
Bachelor of Science in CS - Data Analysis
SNHU's online bachelor's in computer science with a data analysis concentration covers the tools and techniques to manage and draw valuable insights from the vast data stores of modern organizations. Graduates from this online program will be prepared for job roles such as data analyst, database administrator, and business intelligence specialist.
Program Highlights:
Create and Control Structured Database Environments
Use Data Analysis to Meet Organizational Goals
Advanced Statistics for Science, Technology, Engineering & Mathematics (STEM)
Wield Emerging Tech in Cloud Computing, Artificial Intelligence (AI), and Machine Learning (ML) to Analyze Data for Actionable Intelligence
Related online degree programs at SNHU:
Associate Degree in IT
BS in Cyber Security - Data Analytics
MS Data Analysis
MBA Business Intelligence
Oracle Courses & Certificates
Browse online courses and role-based certificates featuring Oracle exam prep and related technologies.
Search IT courses and degree programs by job role, technology platform & major.
Oracle Certification Resources
Oracle certifications prove your expertise in Oracle's business applications and desirable IT domains like data management, software development and cloud computing. A growing number of employers seek IT professionals with Oracle certification training.