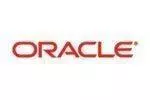 Oracle certifications validate your skills and expertise in Oracle's popular business technologies. Oracle certification training can help you earn some of the industry's most valuable IT certifications, particularly in the area of data management.
Marketable platforms to look for in an Oracle training program include Oracle Cloud, Oracle Database and Oracle Applications. Each of these categories features multiple certifications and levels based on your training and experience. Oracle certification levels include junior associate, associate, professional, master, expert and specialist.
Compare top-rated Oracle certification programs online and in your area below.
Oracle Training Programs
Browse courses and degree programs featuring Oracle certification training and related technologies.
Admissions advisors can provide more info about programs and curriculum, admissions & start dates, tuition costs and financial aid.
Got targeted learning goals? Many schools offer individual courses & certificates from accredited degrees.
Southern New Hampshire University
Leverage Data to Drive Business Goals
Big Data Analysis and Visualization
Learn Python, SQL, Tableau and R
Data Analytics Project Management
Capella University
Data Mining and Predictive Modeling
Utilize SAS, R, Python and Tableau
Big Data Visualization and Presentation
Use Applied Forecasting to Solve Problems
Coursera
Prep for Google Data Analytics Certificate
Learn to use Popular Data Analytics Tools
Big Data Visualization and Presentation
Asking Questions for Data-Driven Decisions
Search IT courses and degree programs by job role, technology platform & major.
Oracle Certification Resources
Oracle certifications prove your expertise in Oracle's business applications and desirable IT domains like data management, software development and cloud computing. A growing number of employers seek IT professionals with Oracle certification training.