If you want to break into the technology field, proactive training and experience – validated by industry-recognized IT certifications – is a great way to begin. These certifications are the best for beginning IT pros looking to land an entry-level position.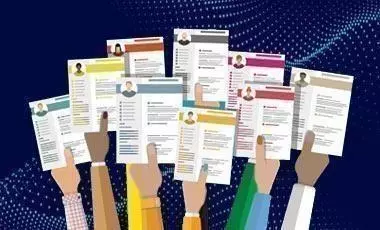 The COVID-19 pandemic has cost millions of Americans their jobs and made it difficult for 2020 college graduates to find work. Additionally, the advent of a larger remote workforce means the state of jobs today looks pretty different than it did just one year ago. Perhaps you're looking to change careers. Now may be the perfect time. If information technology is a field that interests you, here's what you need to get your resume noticed and your foot in the proverbial door.
Train Before You Get the Job
Yes, IT skills are in-demand right now. If you're researching a career in IT you've probably read about the IT skills gap. Essentially this means that there are more technology jobs available than qualified professionals to fill them. The good news is, there are plenty of resources out there to skill up to get one of these in-demand positions. One of the best ways to validate your knowledge in the technology industry is via IT certification.
Certifications aren't just about adding a gold star to your resume. The skills and knowledge gained through proper certification training and exam prep is exactly what IT departments need. The skills gap is slowly hurting organizations and the best solution is upskilled employees. Preparing for, and earning, an IT certification(s) is one of the best ways to gain the critical skills employers need.
The Best Certs for IT Beginners
Before we get into the best IT certifications for beginners, let us first define "best." It is, after all, a subjective term. Does best mean it will make you more money? Lead to more interviews? Or does best mean that employers are specifically looking for these credentials?
We have decided the "best" certifications for IT beginners are those that will help you get an entry-level job. To that end, we've matched desirable entry-level tech roles with the skills needed to land that job, then paired the most marketable certifications with those skills.
Here are the best IT certifications for beginners, segmented by 3 of the hottest technical domains: