Tech Layoffs in 2022 & 2023: An Overview
After a 2022 that saw massive layoffs in the high-tech workforce, 2023 is heralding more of the same.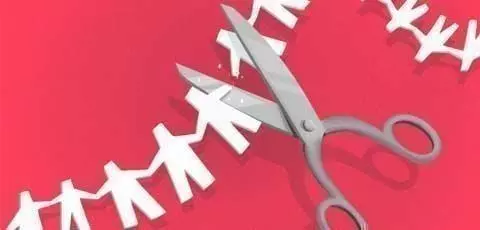 In this article we'll identify which tech companies laid off the most workers, the reasons behind this ongoing spike in layoffs, and how you can boost your job security in a volatile IT workforce.
Layoffs data on this page will be updated continually. For up-to-the-minute layoff tracking, visit Layoffs.fyi - an aggregator of tech layoff announcements since the beginning of the Covid-19 pandemic.
Which tech companies are laying off workers?
Over 150,000 workers were laid off from tech companies in 2022, and more than 55,000 have been laid off in 2023 to-date. A large portion of tech layoffs are coming from major players like Amazon, Meta, Microsoft and Twitter, but they're far from the only organizations cutting large swaths of employees.
These technology companies have laid off the most workers in 2023 and 2022:
| Tech Company | Staffers Laid Off | % of Workforce |
| --- | --- | --- |
| Amazon | 18,150 | 5% |
| Google | 12,000 | 6% |
| Meta | 11,000 | 13% |
| Microsoft | 11,000 | 5% |
| Salesforce | 9,090 | 11% |
| Cisco | 4,100 | 5% |
| Peloton | 4,084 | 45% |
| Carvana | 4,000 | 20% |
| Twitter | 3,740 | 50% |
| Better.com | 3,000 | 30% |
| Gopuff | 2,300 | 13% |
| Coinbase | 2,210 | 38% |
Why are there so many layoffs in tech?
The chief reasons for technology layoffs in 2023 and 2022 include:
Over-hiring amidst rapid tech sector growth early in the pandemic
Recent corrections to the over-valuation of tech stocks
Organizations' fear of a sustained recession
Another interesting theory behind recent layoffs comes from Jeffrey Pfeffer, a professor at the Stanford Graduate School of Business. Pfeffer cites a "social contagion" among tech organizations that occurs when companies lay off workers because everyone else is doing it. This may sound simplistic at first, but his explanation resonates.
Regardless of the reason, people are getting laid off, and technologists are taking the brunt, for now.
How can you hedge against future tech layoffs?
If you dig deeper into the layoffs tracker data, you can see that cuts are spread across all job roles and levels. While no position is immune to layoffs, there are certain technical expertise that are still in high demand. We go deeper into these skills and credentials in the Top 10 IT Skills for 2023 post, but here are some of the most sought-after domains:
Cloud Computing
Artificial Intelligence
Machine Learning
Cybersecurity
Data Analytics
DevOps
Complimenting marketable tech skills with knowledge of flourishing industries will further help recession-proof your IT career. Fast-growing verticals to focus on right now (and in the near future) include:
Health Care
Green Energy
Robotics and Automation
Semiconductor Manufacturing
Pharmaceutical
The greatest benefit is realized when you combine these strategies for combating tech layoffs. For example, health care organizations are hiring tech pros with experience in cybersecurity and data analytics to secure and analyze their rapidly growing caches of electronic patient data.
Final Thoughts
Computing and information technology remains one of the most lucrative and fast-growing employment sectors, but the unfettered expansion of tech companies over the past few years is over. The most successful pros in a volatile high-tech workforce are those with the skills and industry-specific knowledge that employers can't do without.