Top 10 IT Skills In-Demand for 2021
ITCareerFinder breaks down the latest employment and wage data and speaks with technology executives to identify the hottest skill sets of 2021 (and beyond).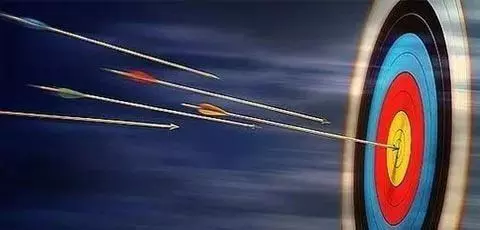 Possessing the right combination of technical expertise, soft skills and practical experience can help you impress potential employers and land a high-paying job in one of the fastest growing fields in information technology.
In fact, according to PayScale's data team, knowledge of high-demand technologies and key fundamentals boosts compensation by 14% to 26%.
If you're looking to advance your career by acquiring new skills or certifications, here are ten of the hottest areas of technology you may want to consider and the best skills to learn in each:
Cybersecurity

There were 2,935 publicly reported security breaches in the first three quarters of 2020, making it the "worst year on record." To avoid further incidents, PWC says that 55% of enterprise executives plan to increase their cybersecurity budgets in 2021 while 51% will hire additional full-time information security staff.

Hot Cybersecurity Skills

While every discipline within cybersecurity is hot, research from Burning Glass Technologies reveals that application development security and cloud security are the fastest-growing cyber-sec skill areas, with projected 5-year growth of 164% and 115%, respectively.

Security ties into everything, so acquiring some skills will serve you well whether you work on the application side or infrastructure side explained Dorie Isaacson, director of recruiting & principal for CultureFit Technology Staffing.

Digging deeper, the most sought-after skills for secure application development include container security, microservices security and applications security code review. However, the big winner is DevSecOps, which integrates security into the development lifecycle and earns premium pay equal to 19% of base salary.

For cloud security specialists, the top skills include Azure security, cloud security infrastructure, Google cloud security, public cloud security and cloud security architecture.

Certifications will remain formidable in the cyber security space through 2021 and beyond. Several certs are still garnering premium pay, bucking the overall trend. The performance-based Advanced Security Practitioner from CompTIA leads the pack, earning IT professionals a median bump of 14% of base salary.

Other cybersecurity credentials making Robert Half Technology's list of top IT certifications include Certified Ethical Hacker (CEH), Certified Information Systems Security Professional (CISSP) and Certified Cloud Security Professional (CCSP).

Big Data and Internet of Things

As the number of connected devices grows, businesses have increasingly large, diverse data sets to collect and analyze and not enough people with the skill sets to do it. With big data and IoT converging, it's no wonder that data scientist, data engineer and data analyst top numerous lists of highest paying jobs in IT.

Hot Skills in Big Data & IoT

Since data science is a human pursuit, soft skills such as communication, critical thinking, curiosity and business acumen, are just as important as hard technology skills.

On the technical side, proficiency with RStudio and/or Python – including popular frameworks and libraries – pay premiums equal to 17% of base salary, while Scala pays 16% according to Foote Partners' IT Skills and Certifications Pay Index (ITSCPI).

Knowledge of Apache Cassandra and other distributed NoSQL database systems are also paying premiums along with experience-based competencies such as data mining, predictive analytics and modeling, and data visualization.

Artificial Intelligence / Machine Learning

Jobs requesting artificial intelligence/machine learning (AI/ML) skills will grow 71 percent over the next five years, with employers paying average premiums of $14,175 to successful applicants. Not too shabby. It's no wonder that Burning Glass calls AI/ML one of the most disruptive skill areas in tech.

Hot Skills in AI & ML

IT skills in artificial intelligence and machine learning are reflected in many of the best computer jobs. Employers are offering especially high premiums for natural language processing (NLP) and neural network skills as well as experience with TensorFlow and/or RStudio.

Cloud Computing

With a prolific amount of business moving online, every segment of the cloud grew during the pandemic including—software as a service (Saas), platform as a service (PaaS) and infrastructure as a service (IaaS)— creating across-the-board demand for skilled IT professionals. Even better, there's more room for upside with Gartner calling distributed cloud the next generation of cloud computing.

Hot Skills in the Cloud

If you're looking to pivot into a sought-after tech role like cloud engineering, non-certified skills growing in value and paying premiums of 16% of base salary include Apache CloudStack and Cloud Foundry. Given the rise of container technology, having experience with Microsoft Azure, Docker, DevOps and Kubernetes is guaranteed to boost your earning power as well.

AWS Certified Solutions Architect, AWS Certified Cloud Practitioner and Google Certified Professional Cloud Architect are among the best paying cloud computing certifications, fetching salaries ranging from $128,620 to $169,611 according to Global Knowledge's 2020 IT Skills and Salary Report.

Software Development

Even in the rapidly changing IT job market, software developers are still in peak demand, especially full-stack pros with cutting edge skills. In fact, 38 percent of hiring managers say that hiring full-stack developers is a priority and employers are willing to pay an average of $13,762 more for technologists who possess a broad range of skills in this space.

Hot Software Skills

The top five in-demand coding languages for 2020 – based on the average number of interview requests per candidate – include: Go, Scala, Ruby, TypeScript and Kotlin. Of course, Python, C, C++, Java and JavaScript continue to be highly-sought-after skills. Clients are also requesting experience with practices such as DevOps and continuous integration and delivery (CI/CD) Isaacson added.

However, the emerging, rapidly growing skills that developers should pay close attention to, based on job posting and salary data, include: Pytorch, GraphQL, Kotlin, Vue/vue.js, .Net Core, Looker, Terraform, Google Cloud Platform, Kubernetes and Spring Boot.

Robotic Process Automation

The global robotic process automation market (or RPA for short) is expected to grow at double-digit rates, reaching nearly $2 billion in annual revenue in 2021. In a nutshell, the practice uses software and bots to streamline and automate mundane, repetitive tasks, letting staff focus on high-value activities.

Hot RPA Skills

You will need a diverse set of technical skills to qualify for a hot job like RPA developer, RPA solutions architect, RPA analyst or RPA solutions champion. For example, in addition to knowledge of business processes, process mapping and communication skills, RPA developers often need to know the Microsoft .NET Framework, which is used for building RPA platforms. It also helps to know languages such as Visual Basic .NET, SQL, CSS, HTML, Python and JavaScript.

Project Management

The Project Management Institute (PMI®) expects 22 million new project management job openings through 2027, however the pandemic and rapid shift to remote work, means that project managers need new skills to shepherd a project through to completion.

Hot PM Skills

Desirable skills for 2021 and beyond include the ability to lead remote teams and master hybrid project management approaches involving a mix of Kanban, Agile and Scrum. Also, employers are looking for experience with state-of-the art project management software that utilizes AI to automate routine tasks. In addition, there is a bevvy of marketable certifications for IT project managers.

Autonomous Driving

Experts say that the global autonomous vehicle market will grow from $54 billion in 2019 to $556 billion by 2026, creating 100,000 jobs for engineers. Even better, Paysa says the average salary for self-driving engineers is $238,018 a year, while the top 25th percentile make over $350,000, making this one of the highest paying IT skill sets.

Hot Autonomous Driving Skills

In addition to being able to code in Python, C++ and C— you'll need a thorough understanding of AI/ML, algorithms and distributed systems and computing skills that align with specific specialties.

IT Service Management

Deploying cloud, IoT or machine learning technologies in an IT service management (ITSM) environment can lead to greater success and better overall business performance. That's why major corporations like Intel, P&G and HP have adopted ITSM.

Hot Skills in ITSM

In addition to fundamental knowledge of ITSM policies, processes and procedures, ITSM pros need an understanding of AI and analytics and how to create business value, along with problem-solving, communication and customer engagement skills based on a recent study by SysAid Technologies. ITIL certifications are also a great way to increase your career prospects in this field. In case you need further proof on the value of these expertise, the average salary for jobs requiring ITSM skills is $196,793.

Marketing Automation

Spending for marketing automation tools and software will grow vigorously over the next few years, reaching $16.87 billion in 2025. The evolution of the neophyte sector will create numerous jobs for automation specialists, software developers, product managers and business analysts as well as UI/UX pros.

Hot Skills in Marketing Automation

When it comes to digital marketing, having experience with chatbot development frameworks and platforms, conversational AI, RPA and Marketo can help you earn big bucks and job opportunities in this field. As a skill, Marketo is garnering premiums equal to 17% of base salary.
With 2022 right around the corner, there's no time to lose. The good news is that mastering any of these in-demand IT skills can improve your odds of landing a challenging, exciting, high-paying job in the new year and beyond.