Best Project Management Certifications for IT Pros
Experienced IT project manager, Mary Kyle, breaks down the most valuable PM certifications for tech professionals and software developers.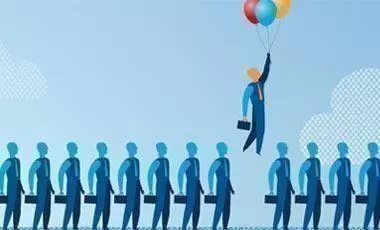 The field of Project Management is hands-down one of my favorite career paths. Project management is challenging. It pulls in elements of resource management (human and tangible), planning, scheduling, risk mitigation, scope, finances, and so much more. For individuals with an eye to detail and who love the challenge of taking a mere concept from initial planning to the final product, then project management just may be the career for you.
For IT professionals and developers, project management can be an exciting career opportunity. Project managers who possess technical skills are in high demand. A search for technical project managers on SimplyHired yielded over 90,000 job posting. Granted, this was just a snapshot in time but no matter how you look at it, that's a lot of employers seeking project managers who possess technical skills! It's a perfect win for employers as well as IT pros and developers.
Whether you're a seasoned project management pro, looking to make a mid-career transition to project management, or simply exploring what project management is all about, certifications can help you achieve your career goals. There are many different project management certifications available today and selecting the right PM certification may appear daunting. How do you choose? In reviewing certifications, consider where you are in your PM career (entry level, mid-career or experienced). Has your organization adopted a specific project management methodology such as Agile, Six Sigma, or Scrum? Are you located in the US or another geography? These types of questions will help you select the cert program that is right for you.
Below, we'll take a look at a few of my favorite project management certifications. This is by no means meant to be an exhaustive list of PM certifications. But these are all well-respected, globally recognized, and sought after by employers. You'll find them a welcome addition to your career portfolio.
Entry-level PM Certifications
If you're just beginning your project manager career path, or simply want to kick the PM tires, then my top picks are CompTIA's Project+ credential and the Project Management Institute's Certified Associate in Project Management (CAPM).
CompTIA Project+
An entry-level PM certificate, CompTIA's Project+ is geared to IT professionals who expect to manage small or mid-sized projects. This credential validates foundational project management skills such as communication, resource and stakeholder management, project documentation, and managing the project life cycle. The Project+ exam also covers basic Agile methodology.
No prerequisites are required, although CompTIA recommends 12-months of PM experience before attempting the exam. A single exam is required to earn the credential. The exam is currently priced at $329, which makes this vendor neutral credential affordable and achievable.
Certified Associate in Project Management (CAPM)
The Certified Associate in Project Management (CAPM) is part of a PM certification portfolio offered by the Project Management Institute (PMI). PMI is the unabashed global leader in project and program management certifications. The CAPM is geared to professionals (not just IT pros or developers) who would like to take on more challenging projects but who lack the requisite education or experience to obtain the more advanced Project Management Professional (PMP) credential. The CAPM also serves as great preparation for professionals with an eye to more advanced program or project management credentials.
To obtain the CAPM, candidates must possess a high school diploma or associate's degree (or global equivalent), plus at least 23 hours of project management education. PMI offers an online PM Basics class which meets this requirement. Course fee is $350 for member or $400 for non-members. The course prepares candidates for the CAPM exam and focuses on understanding PM vocabulary, understanding how PM processes and concepts work together and incorporating PM principles into your projects. Once the prerequisites have been met, candidates must pass a single exam ($225/members and $300/non-members). To maintain the credential, 15 Professional Development Units (PDUs) are required every three years.
PM Certifications for Experienced Practitioners
Project Management Professional (PMP)
When it comes to PM certifications, PMI's Project Management Professional (PMP), is the must-have credential. Well respected and globally recognized, there are more than 1 million PMP certification holders world-wide. In addition to the sheer prestige of having the initials "PMP" on your byline, earning the PMP is financially rewarding. According to PMI's research, project managers with the PMP credential can expect to earn 25% more than their non-PMP counterparts.
The PMP is geared toward experienced PMs who manage large, complex projects. There are two paths to certification which depend on a candidate's education and experience. To qualify to attempt the exam, candidates must possess a four-year degree, a minimum of 36 months of direct PM experience leading projects, plus 35 hours of PM education or the CAPM. Alternatively, candidates who possess a high school diploma or associate's degree (or global equivalent) and who have at least 60 documented hours leading projects, plus 35 hours of PM education or the CAPM may apply to take the exam. All candidates must submit an application documenting how they meet the requirements. A candidate may not attempt the exam until approved by PMI.
The exam is rigorous and covers the five Performance Domains of Project Management: Initiating, Planning, Executing, Monitoring, and Controlling. Successful candidates should be familiar with the PMBOK (Project Management Body of Knowledge) and review the exam outline. (Personally, I recommend taking an PMP exam prep course. The exam is more than just memorizing the PMBOK!) Sixty PDUs in a 3-year cycle are required to maintain the credential.
In addition to the CAPM (featured above) and the PMP, PMI offers numerous other credentials focused on program management (PgMP), portfolio management (PfMP), business analysis (PMI-PBA), risk management (PMI-RMP), scheduling (PMI-SP), PMI Project Ready, plus agile certified practitioner (PMI-ACP).
Agile and Scrum Certifications
Many IT and development environments have adopted Agile-type project management methodologies. Common agile-type project management methodologies include Kanban, Lean, Scrum, and Agile. While the nomenclature used and processes may vary between different Agile PM methodologies, most include the common themes of constant collaboration between teams and stakeholders, self-directed teams, iterations, and continuous improvement.
Here, we'll take a closer look at the ScrumMaster and Six Sigma Black Belt.
ScrumMaster®
Scrum methodology is popular in IT and software development organizations. Scrum methodology focuses on short iterations, quick feedback, continuous improvement, ability to rapidly adapt to change, resulting in accelerated delivery. If your organization has adopted Scrum methodology, then the ScrumMaster certification from the Scrum Alliance is the credential for you. The ScrumMaster certification is available at the foundation, advanced, and professional level.
Certified ScrumMaster (CSM): The Certified ScrumMaster is the foundation level ScrumMaster certification. To earn the credential, candidates must take a training course which is available online or through a Certified Agile Coach (CAC). The number of training hours required varies based on the type of training selected. Once training is completed, candidates need to accept the ScrumMaster License Agreement and take the CSM test. Prices vary depending on training provider but candidates can expect to spend around $800 for live, online training. In person training courses run approximately $2,500. The course provides an introduction to Scrum methodology (including the Agile Manifesto, sprints, and Scrum values and pillars), the roles and responsibilities, and how to conduct daily Scrum meetings, sprint planning sessions, reviews and retrospectives. You'll also learn how to refine backlogged features, manage artifacts, plan and use.
Advanced Certified ScrumMaster (A-CSM): The A-CSM is a mid-level Scrum credential which is geared to candidates who possess at least 12 months of experience directly related to the role of ScrumMaster. All experience must be validated and must have occurred within the past five years. In addition to experience, candidates must possess the CSM, attend an A-CSM training, complete all course work (including pre- or post-work), accept the A-CSM License Agreement and complete the Scrum Alliance membership Profile to earn the credential. Prices vary but training runs approximately $1,500.
Certified Scrum Professional – ScrumMaster (CSP-SM): The Certified Scrum Professional (CSM-SM) is the highest-level credential offered by the Scrum Alliance. It targets senior level Scrum practitioners. Candidates must possess the A-CSM, attend a CSP-SM training class, complete all pre- and post- course work, accept the CSP-SM license and possess an additional 24 months working as a ScrumMaster within the past 5 years.
The Scrum Alliance also offers certification tracks for product owners, trainers and coaches and Agile leadership.
Six Sigma Certifications
ASQ is a globally recognized professional certification provider whose mission is to empower "people, communities, and organization of the world to achieve excellence through quality." They offer a number of certifications across various disciplines including management, quality, auditing, engineering, inspector/technician and Six Sigma. ASQ currently offers four Six Sigma credentials:
The CSSBB is the highest Six Sigma credential offered by ASQ (excepting the CMBB). CSSBB's not only understand Six Sigma philosophies but are well able to implement them into projects. Experts in class, CSSBB's possess in-depth understanding and knowledge of the DMAIC model (define, measure, analyze, improve and control). CSSBBs are also excellent leaders and provide mentorship and guidance to CSSYBs and CSSGBs and are qualified to make recommendations and monitor their projects.
To earn the CSSBB, candidates must submit two projects, including project affidavits from the project champion. Project must show that the candidate produced "statistically significant improvements" to a process. Alternatively, candidates may submit one project with affidavit and demonstrate that they possess at least three years of direct paid experience working in at least one of the Six Sigma Black Belt Body of Knowledge domains. The domains include: Organization-Wide Planning and Deployment, Organizational Process Management and Measures, Team Management, Define, Measure, Analyze, Improve, Control, and Design for Six Sigma (DFSS) Framework and Methodologies. Completed project documentation must be received by ASQ within one week after receipt of the candidate's fees and application.
In addition to a successful project, candidates must also pass the CSSBB exam. ASQ exams are offered only offered at specific times throughout the year so interested professionals should check the ASQ website for exam dates and relevant deadlines. Exam fees are $438 for members and $538 for non-members. All retakes are $338. Recertification is required every three years and may be achieved by retaking the exam or earning 18 continuing education units.
If you are seeking to apply your IT and development skills to a PM career using Six Sigma, then start by earning the CSSYB, followed by the CSSGB.