How to Future-Proof Your Career in the Digital Age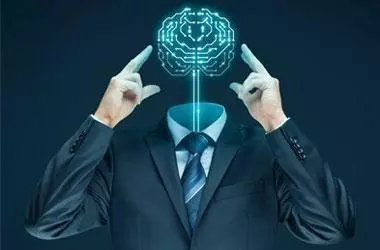 The proliferation of IoT technology, artificial intelligence, robotics and the increased automation of routine tasks in the business world is slated to change the professional landscape dramatically in the coming decade and beyond. If you believe your industry or current job role may be left in the dust, you might be wondering how you can future-proof your career for the digital age. There are impactful things you can start doing now to position yourself as a top earner and valuable asset to employers in the years to come, whether you decide to pick up new skills to stay relevant in your current field or change your career into a field like IT, where your growth potential will remain stable for the long haul.
Here are some tips to help you beat the business world to the punch and future-proof your career:
Realize and Hone Your Current Skills

As the professional world becomes increasingly automated, companies will need people with the skills to solve more complex technology problems and make the right calls to keep everything running smoothly. The decision-making, project management and problem-solving skills you may have picked up in your current position could give you a leg up in a future high-tech career.

In addition to helping you better steer the tech, honing these "soft skills" will give you an advantage in the job roles that are most resistant to technological advancement, i.e., those careers which require a high level of emotional intelligence, such as teacher, nurse and psychologist. With this in mind, other highly marketable soft skills in the digital age include verbal communication, empathy, listening and creativity. If you already have these, make sure you're ready to sell your talents to potential employers when you re-enter the job market, particularly if you've decided IT is the right field for you. If you're still deciding between IT and other fields, here are nine compelling reasons to work in technology.

Invest In Self-Education

This doesn't have to be a monetary investment, but instead can be an investment of some of your free time. If you're trying to pick up IT skills, there are numerous free online options to help you begin to acquaint yourself with how new technology works and how it's programmed, maintained, run and kept secure. Some free (or freemium) training options include MOOCs (Massive Open Online Courses), YouTube videos and subscription services like ITProTV.

You may also want to look into certification programs, which are typically quite flexible to fit into your schedule and affordable. Certification programs may be a good option once you've picked up some of the basic knowledge you need on your own. If you're looking to get started with certification programs, check out these steps to certification. You can also compare some of today's most marketable IT certifications.

Embrace New Technologies

You can stay ahead of the curve and keep up with the latest trends by committing to integrating new technology into your life as it hits the market. For instance, download the latest apps, wire your home with the latest IoT smart devices and sign up to attend a local 3-D printing workshop.

By keeping yourself familiar with the latest and greatest technologies, you'll position yourself as a forward-thinking and informed job candidate in the IT realm. Try to have some fun with new tech products and see how much you can learn about them just through tinkering!

Be Adaptable

If there's one thing you can count on in terms of both technology and the job market, it's change. High-tech workers have to be ready to fully adopt the latest software, devices, applications and digital tools. Otherwise, they might get left behind while their more adaptable peers climb the ladder to success.

It will benefit you greatly to approach the future of your career with an openness to change and a dedication to being flexible. If you know for certain that you want to change your career into some area of IT, striving to be adaptable is essential. These specific tips for switching careers into IT may help you along the way.

Follow Your Passions

Ideally, you'll end up transitioning into a future career that provides you with satisfaction and the opportunity to feel passionate about what you do. That's the goal, right? It'll be easier to achieve that if you let your passions guide you to particular areas of innovative business and tech.

Ask yourself which areas of technology interest you the most, and then you can dip your toes into those areas through self-education. This will help you decide what you ultimately feel the most passionate about – and what you're good at. If you let your passions and strengths take the lead, you might be pleasantly surprised by where you end up in your career. And, in terms of overall success on the job, passion helps. Employers will always actively seek employees who are enthusiastic and curious about what they do.

Nourish Your Creative Side

The jobs of the future will require top performers to be innovators, not imitators. Employees who are able to create new products and find creative solutions to problems with current products will lead the pack. Jobs that involve rote tasks like crunching numbers will become increasingly obsolete in the coming years because machines will easily be able to perform many of those jobs.

Creativity, a skill that was perhaps undervalued in some niches in the past will become what employers are looking for in almost every niche in the future. You can hone your creativity in simple ways like taking a painting class, writing short stories as a hobby, trying to design your own app or making new recipes in the kitchen. These pursuits might not translate into immediate, quantifiable results in your career, but they will allow you to tap into your innate creative gifts, which could give you a boost in the creative department overall.

On a related note, if you feel like you are already quite creative but often stifle your creative ideas at work because you're afraid of how they'll be perceived, now might be a good time to start sharing your thoughts to get in the habit of being a creative contributor for future roles.

Make Your Professional Connections Matter

The power of networking is one of the few things that probably won't change in the foreseeable future, regardless of how the digital age alters the workforce. It's simply easier to get the job you want if you know the right people – professionals who can introduce you to hiring managers or vouch for your skills if you're aiming to transfer to a different department at the same company.

Make sure you're doing your best to cultivate professional relationships that will go the distance. You never know when someone's good word could be what catapults you to a bigger, better career path.
Your future career is in your control, even if variables in the business realm aren't. By embracing change and new technology and following your passions, you'll make inevitable transitions in your career smoother and much more satisfying. What are you waiting for? Now's a great time to start preparing for your future top job in the digital world!