How Important are IT Certifications for Landing that Dream Microsoft Tech Job?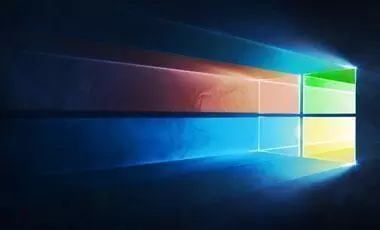 "Skills gap" is a phrase that anyone working in the digital skills arena will have heard a lot over the past couple of years. The information technology job market is booming right now, with open positions massively exceeding the number of qualified candidates available to fill them.
Job seekers have more choice, and more leverage, than ever before. But just because it's a candidates' market doesn't mean that you shouldn't be pulling out all the stops to put yourself head and shoulders above your competition.
The growing talent shortage offers a tremendous opportunity to tech workers willing to throw themselves into that skills gap and fill it. Transforming yourself into the ideal candidate will not only put you ahead of others in the market, but it gives you leverage to land a higher salary and better benefits.
One of the best ways to bolster your skills and make your value abundantly clear is by earning certifications. In fact, it's becoming increasingly necessary to give you the edge—a recent survey found that 54% of Microsoft tech professionals hold an official Microsoft certification, making it a smart move for those wishing to compete in the market.
Which certification is best for you depends on your career plans and what you're looking to specialize in, but there's no doubt that simply having an accreditation on your resume will boost your marketability. It could substantially improve your earning potential too; research by Microsoft found that 23% of Microsoft Certified technologists received a 20% salary increase after earning their certification.
Why do hiring managers value these certifications when considering candidates?
Tech is evolving at a breakneck pace, and many hiring managers—especially those who work in end-user businesses—can't always keep pace with which skills they really need to fulfill their digital ambitions. Even if they know what they want, finding candidates with lengthy experience in cutting-edge technologies can be challenging. This is where certifications can be a big help; according to a study by CompTIA, 86% of hiring managers consider IT certifications a priority when evaluating potential candidates.
The scope of Microsoft certifications is far bigger today than the software-specific badges of the past few decades. The company is focusing more and more on trailblazing tech like AI and cloud infrastructure, and is updating its certifications to reflect that shift. Official badges package your skills in a clear way, confirming that your knowledge is relevant; think of them as a short-code, a cheat sheet to help employers process your value in a way they can authenticate and understand.
A certification also shows that you're committed to keeping up with developments. In today's job market, employers want to see proof that you're adaptable and dedicated to improving your skills in the latest and greatest IT trends and platforms.
In a talent-scarce market like business tech, it's not always possible to find a candidate who has bleeding-edge skills. It's often a greater priority to find someone who's flexible and prepared to upskill to meet the changing needs of a business.
How highly are Microsoft certifications rated by employers?
Microsoft is dutiful when it comes to keeping its certification structure up to date. Certifications are updated regularly to reflect changes in its product offerings, and those badges that are past their prime are retired and replaced with options that better reflect the current, real-world applications of its tech.
Not all tech vendors create and manage their own certifications; many leave this job to the community who run accreditations on the vendor's behalf. As Microsoft writes its own courses and exams and authenticates professionals directly, employers put a lot of faith into the worth of these endorsements.
Couple this commitment to offering valuable education with Microsoft's status as a leading name in technology, and it's clear why the tech giant's official certifications are highly rated by employers.
Which are the hottest Microsoft certifications available right now?
Many of Microsoft's certifications were among the most sought-after and top-paying certifications in 2018, including the MCSE: Cloud Platform and Infrastructure certification (formerly known as the MCSE: Server Infrastructure). Demonstrating the skills needed to efficiently manage a data center, as well as knowledge in cloud storage, virtualization, networking, and crucial security factors like identity management, holders of this cert can expect to command salaries over and above the $144,100 average for an Azure Cloud Architect.
The demand and high wages associated with the MCSE: Cloud Platform and Infrastructure goes some way towards illustrating how competitive the market for skilled cloud computing specialists is, and how lucrative a career in cloud tech can be for those willing to keep their skills current.
There's also been a big spike in the demand for Application and Software Developers in the past few years, an escalation that's expected to continue; app and software development jobs are forecasted to grow 24% by 2026. With Software Developers earning an average of $107,909, it's certainly a career worth pursuing, and the MCSD: App Builder certification can help you verify your skills. Attesting your talents in building and executing modern mobile and web applications, the certification must be retaken every year to ensure your skills are up to date.
Another high-valued Microsoft certification is the MCSA: Data Engineering with Azure. Big data and business intelligence are indispensable tools for companies today, and organizations are investing more resources to help them collate, manage, and derive value from their ever-growing data stores. That's good news for Database Analysts, Database Designers, and Business Intelligence Analysts, particularly those who have an MCSA certification to corroborate their ability to design, build and implement analytical and data engineering solutions on Azure.
Whatever your plans are for your career in the Microsoft ecosystem, it's clear that earning certifications can give you a significant advantage along the way. All that's left for you to decide is which road to take.